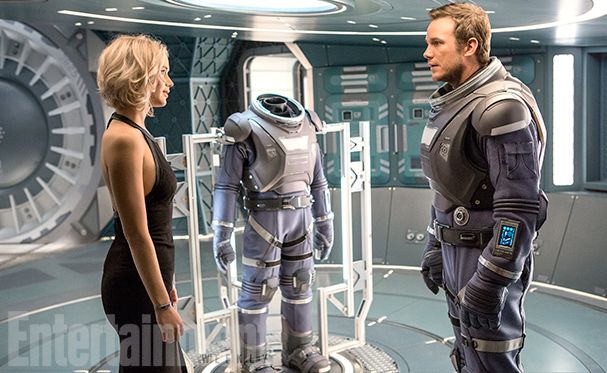 Jennifer Lawrence on Her Huge Career Step from X-Men to 'Passengers'

HaydnSpurrell With Jennifer Lawrence and Chris Pratt's Passengers just around the corner, the famed actress has talked about her climb from young adult and superhero franchises.
"This is kind of a huge step for me, sort of like graduating from 'The Hunger Games' and 'X-Men,'" she admitted. "It's scary to make that first step but I have faith in this material. I'm not nervous and that's a very strong indicator."
Lawrence plays a journalist on a spaceship in the midst of a 120-year voyage with 5,000 passengers all in hibernation. She and Chris Pratt's engineer wake too early. "My character has to make a lot of very tough decisions."
The film opens December 21.
Source: Variety