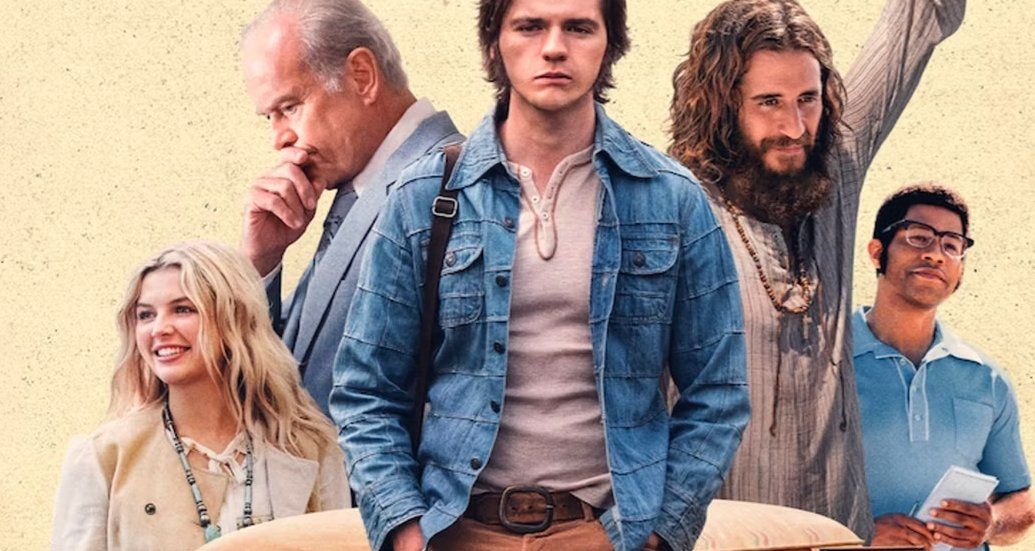 'Jesus Revolution' Review

LightsCameraJackson Critic The early 1970's religious movement that captured the nation is resurrected in this inspired effort from Lionsgate and The Erwin Brothers. It's the latest collaboration for the studio and filmmakers, who previously delivered box office hit "I Can Only Imagine", along with powerful, faith-based dramas "I Still Believe" and "American Underdog".
"Jesus Revolution" is an immersive experience, for the characters and the audience. We're drawn in to this story of Southern California Pastor Chuck Smith (Kelsey Grammer) and hippie street preacher Lonnie Frisbee (who looks an awful lot like how Christ has been depicted in the media throughout the years. He's played by Jonathan Roumie). Lonnie brings his new wave style of attracting young people to Jesus into Chuck's traditional world. The contrast is dramatic.
Joining forces, the pair create what quickly becomes a regional spiritual phenomenon. A teenage drifter named Greg Laurie (Joel Courtney), in search of meaning in his life, finds his way to Calvary Chapel and his life is changed forever. (The screenplay is based on Laurie's 2018 book, "Jesus Revolution").
Scenes of Chuck and Lonnie baptizing crowds in the Pacific Ocean, and the church services — first indoors and then outside in large tents — provide a dynamic, electric scope. "Jesus Revolution" is meant to be seen on the biggest screen possible.
And yet, the experience is also quite intimate, especially in the relationship between Greg and new girlfriend Cathe (Anna Grace Barlow). Their triumphs and conflicts are presented in grounded, realistic and moving ways. Likewise, the relationship between old school Chuck and hippie Lonnie is quite believable. This is one of Grammer's best characters in recent years.
"Jesus Revolution" is largely positive in its portrayal of the movement, made famous by the 1971 TIME magazine cover story. Directors Jon Erwin and Brent McCorkle definitely emphasize the good. And for the most part, that's fine. This story isn't going to connect with everyone, but it's tonally and emotionally on-point, with excellent performances all around.
Life is beautiful and scary, especially if you think of yourself as an outcast. But if you entrust in a higher power, and are blessed to connect with a few good people here on Earth, you can be inspired to take chances and achieve something special. That's a… (forgive me, Lord)… damn good message for the world right now.