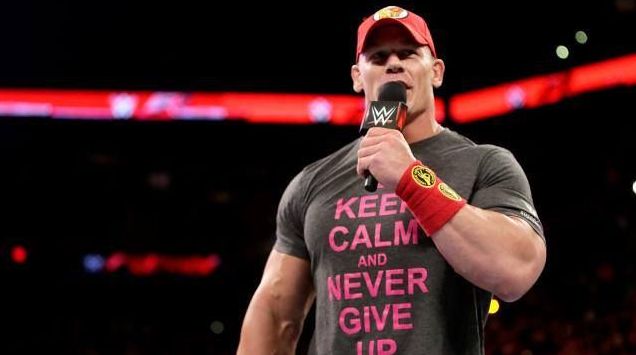 John Cena Joins 'Daddy's Home 2'

ZachPerilstein Disney Reporter WWE superstar John Cena is becoming more relevant in Hollywood, after his previous appearances in movies like Trainwreck and Sisters.
After John Cena made a cameo at the end of Daddy's Home, which set up the sequel, Cena will now join Will Ferrell, Mark Wahlberg, Mel Gibson, John Lithgow, Linda Cardellini, Owen Vaccaro, and Scarlett Estevez in the Paramount comedy 'Daddy's Home 2.'
The sequel to Daddy's Home is centered around Dusty (Wahlberg) and Brad (Ferrell) now working together, as they want to give their kids the perfect Christmas. When Dusty's Dad (Gibson) and Brad's Dad (Lithgow) arrive, conflict begin to rise. Dusty also faces the challenge of going up against a more ripped rival in Cena.
The original 2015 comedy grossed $240 million worldwide. Sean Anders is directing the script he wrote with John Morris. And Adam McKay, Chris Henchy, and Kevin Messick are producing alongside Morris.
I'm excited to see John Cena continue his acting career and his quest to Hollywood stardom. Professional wrestlers have had some good runs in Hollywood. Dwayne "The Rock" Johnson, for example, became the highest paid actor in Hollywood while he started off as a wrestler. Dave Bautista was also a wrestler and is now starring in Guardians of the Galaxy: Vol.2 and Blade Runner 2049.
John Cena is hosting the 2017 Kid's Choice Awards on March 11 on Nickelodeon, and you can also find him on WWE's SmackDown Live every Tuesday on the USA Network.
Source: Deadline