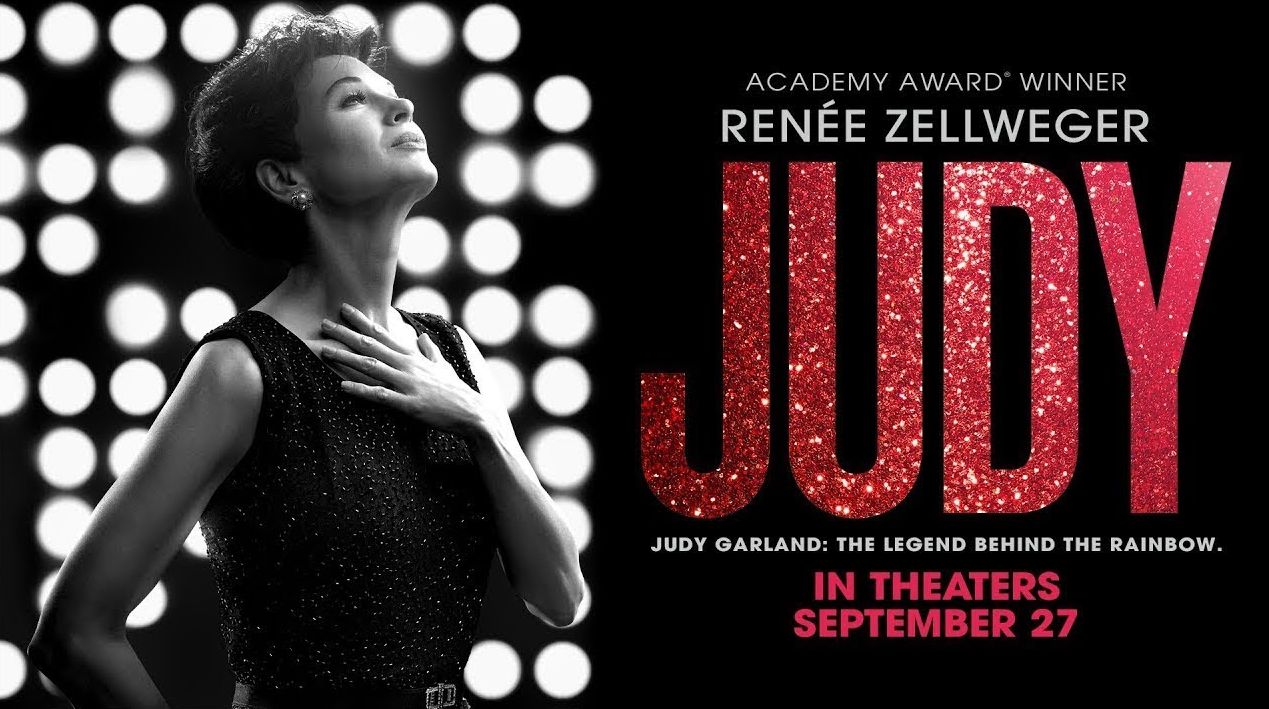 'Judy' Review

LightsCameraJackson Critic Get Happy because Renee Zellweger is simply dynamite as Judy Garland in the new biopic "Judy". The Oscar winner not only looks like the entertainment icon (through special makeup, hair, teeth and contact lenses), but her voice is spot-on, too.
"Judy" is based on the Tony-nominated play "End of the Rainbow". That title alone tells you what you need to know: this is a hard-core look at the last, big hurrah of Garland's life. She famously said, "There's no place like home". But in 1968, 30 years after filming "The Wizard of Oz", Garland didn't have a home. She and her two young children (Liza Minelli was already grown and with a career of her own) were living in hotels.
With a custody battle brewing, Garland decided to do a five-week performance run in London. The plan was to earn enough money to be able to take care of her kids when she returned to the U.S. But Garland's health issues (low weight, vocal cord damage) combined with her diva personality and drug and alcohol addictions made the experience a challenge for her. It was also no trip down the yellow brick road for her personal assistant while in London (played by "Wild Rose"'s Jessie Buckley).
Occasionally, there are flashbacks to a teenage Garland, on the MGM Studios set of "Oz". We see that many of her problems began here. These scenes are fascinating, and I actually would've liked more. But the primary focus of "Judy" is the older Garland who, by her mid-40s, was already four marriages in. And love enters the picture for her yet again during her stay across the pond.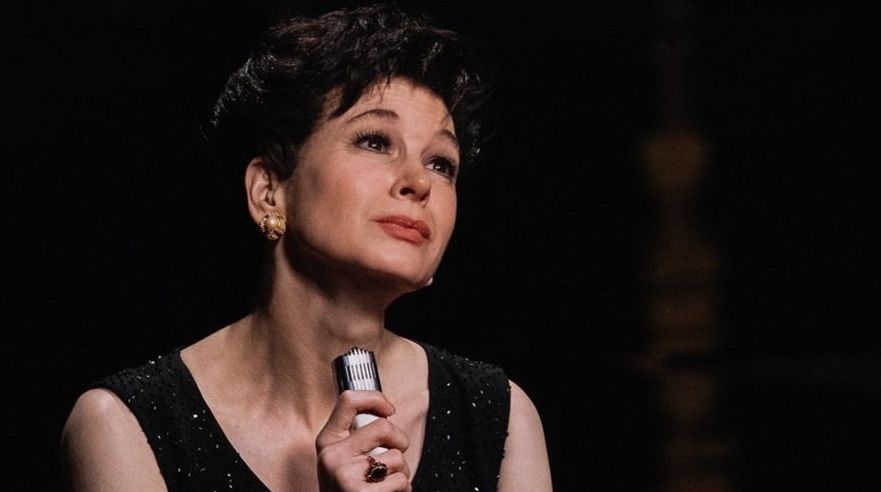 What makes "Judy" a compelling experience is Zellweger's fearless portrayal of the desperate, highly unstable entertainment legend. She radiates during the show-stopping, on-stage numbers (in glamorous, vibrant outfits) and is painfully black and white (and gray) during Garland's painfully sad, downfall moments.
Longtime theater director Rupert Goold was a nice choice to direct "Judy", though he allows some scenes to trail on too long. And there are a few elements that feel forced. The pacing is uneven, but so was Garland, so maybe that strategy was intentional.
Raw, revealing and filled with a rainbow of emotions, "Judy" is not only a showcase for its star but a bleak look at someone who, as hard as she tried, just couldn't find life's Emerald City.
There are no locks these days when it comes to scoring Oscar nominations. But if Zellweger gets snubbed, I'll be saying, "If The Academy Only Had a Brain".