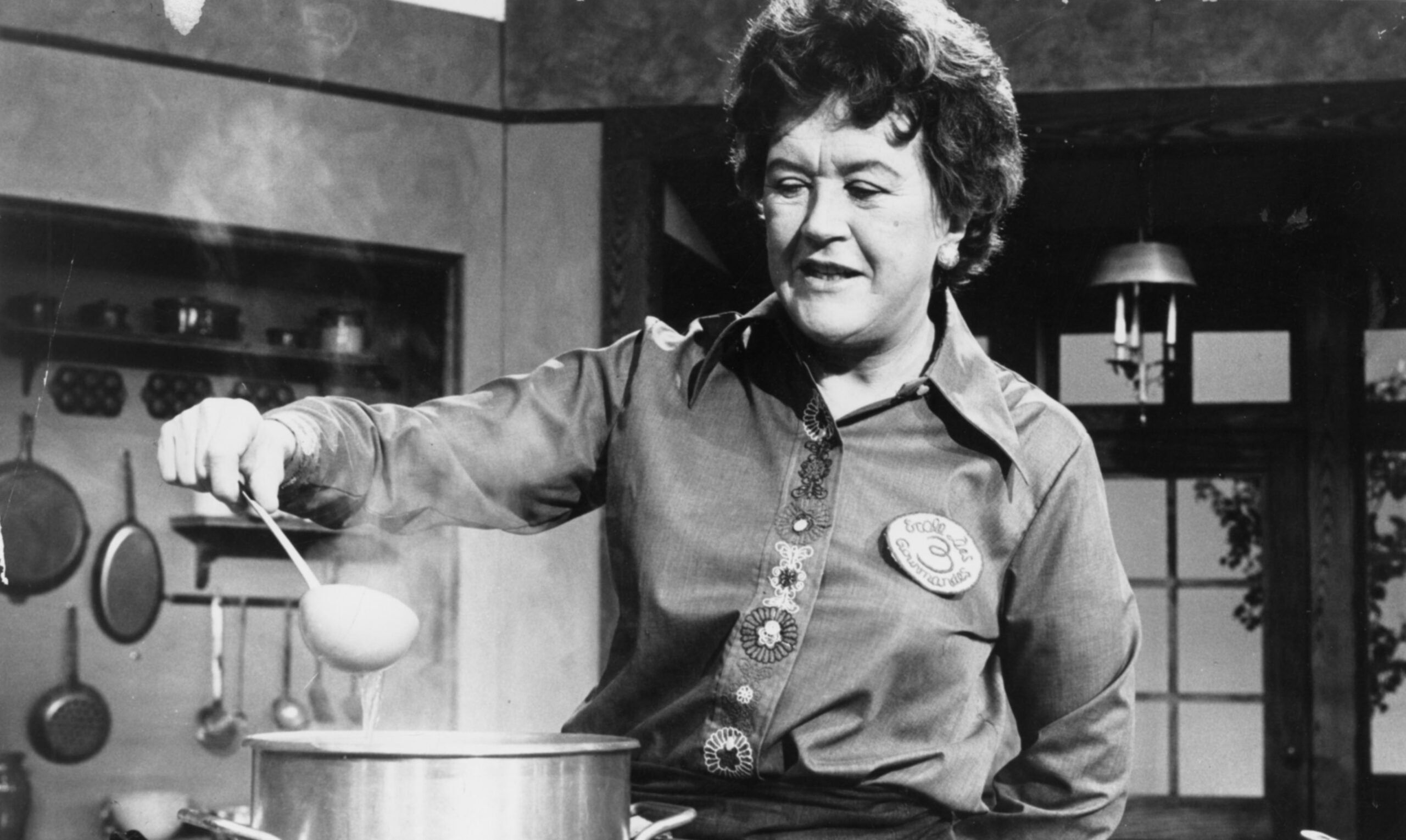 'Julia' Review

LightsCameraJackson Critic 2021 is truly The Year of the Chef Documentary. We've already been served docs on the lives and careers of Wolfgang Puck and the late Anthony Bourdain. Now it's Julia Child's turn. Of course, Child was portrayed by Meryl Streep in 2009's "Julie & Julia". But that film only showed a portion of who Child was and her life both in and out of the kitchen.
"Julia", from Oscar nominated "RBG" directors Julie Cohen and Betsy West, is a soup to nuts bio-doc. But it doesn't follow a standard menu, which is a big plus. The film opens with a key moment for Child as she films one of her first-ever PBS specials in 1962. "The French Chef" was one of the first TV programs of its kind. And episodes were filmed in long, continuous takes. At this early stage in her TV career Child occasionally referenced cue cards to know when to hit the next talking point or when to grab a towel and wipe the sweat off her forehead.
The next course takes us back in time. Candid black-and-white stills of Child as a child and young woman. This first half hour of "Julia" provides perspectives on the culture and politics of the time (in America and France), including the growing women's rights movement. It's a bit of a scattered section, but integral to our overall understanding of Child's career motivation.
The storytelling in "Julia" is enhanced with some tasty add-ons, including re-creations of some of Child's favorite meals and on-screen text of Julia's diary entries and letters shared between her and husband Paul. Interview subjects — family, friends and colleagues — all share insights on the icon chef at different stages of her life. But it's Child herself who elevates the "Julia" experience. Her archival audio commentary serves as emotionally stimulating narration. She not only explains key life events in detail but freely shares her feelings and motivations. The decision by Cohen and West to have Child tell her own story, in that unmistakable voice, is 4-star.
"Julia" is packed with juicy facts and delectable moments (for example, it took 12 years to write and publish her cookbook bible, "Mastering the Art of French Cooking"). And Child's rise as a bonafide TV star is awe-inspiring. Listening to Charlie Gibson talk about their "Good Morning America" live cooking segments tells you why Julia Child was special. Not just because she was a woman… an older woman… in a male-dominated industry. And not just because of her artistry. But above all she had a heaping amount of passion and determination — and the guts to stick to her guns.
Child's infectious, positive spirit pours out of this documentary. Like all great meals, "Julia" fills you up and leaves you feeling good.