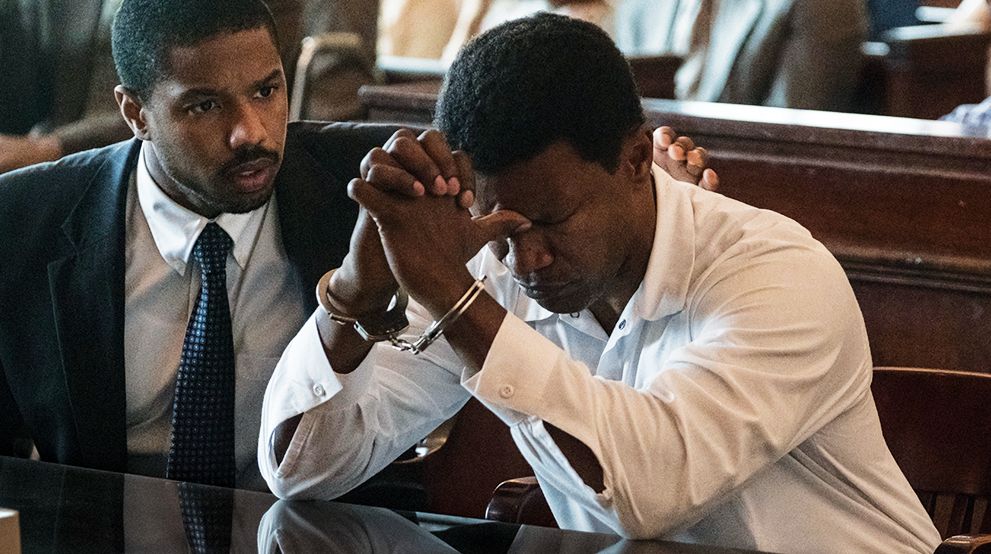 'Just Mercy' Review

LightsCameraJackson Critic
"Just Mercy" is being advertised as 2019's end-of-year, feel-good, inspirational, real-life legal drama. And rightfully so. Co-writer/director Destin Daniel Cretton presents a solid, true story of a young lawyer's battle against the system and the odds, in the name of justice.
Michael B. Jordan plays Bryan Stevenson. Fresh out of Harvard Law School in 1987, Stevenson heads to Monroe County, Alabama, to open-up a legal defense center for inmates on death row. The majority of his clients are poor, uneducated and African American. Some did indeed commit the crimes which landed them in prison.
But others did not, including Walter McMillian (Jamie Foxx). In 1988 a jury convicted McMillian of murdering a young white woman inside a local dry cleaning store. But the trial was a sham. McMillian did not have proper legal representation, and he had a rock-solid alibi, proving he could not have been the killer.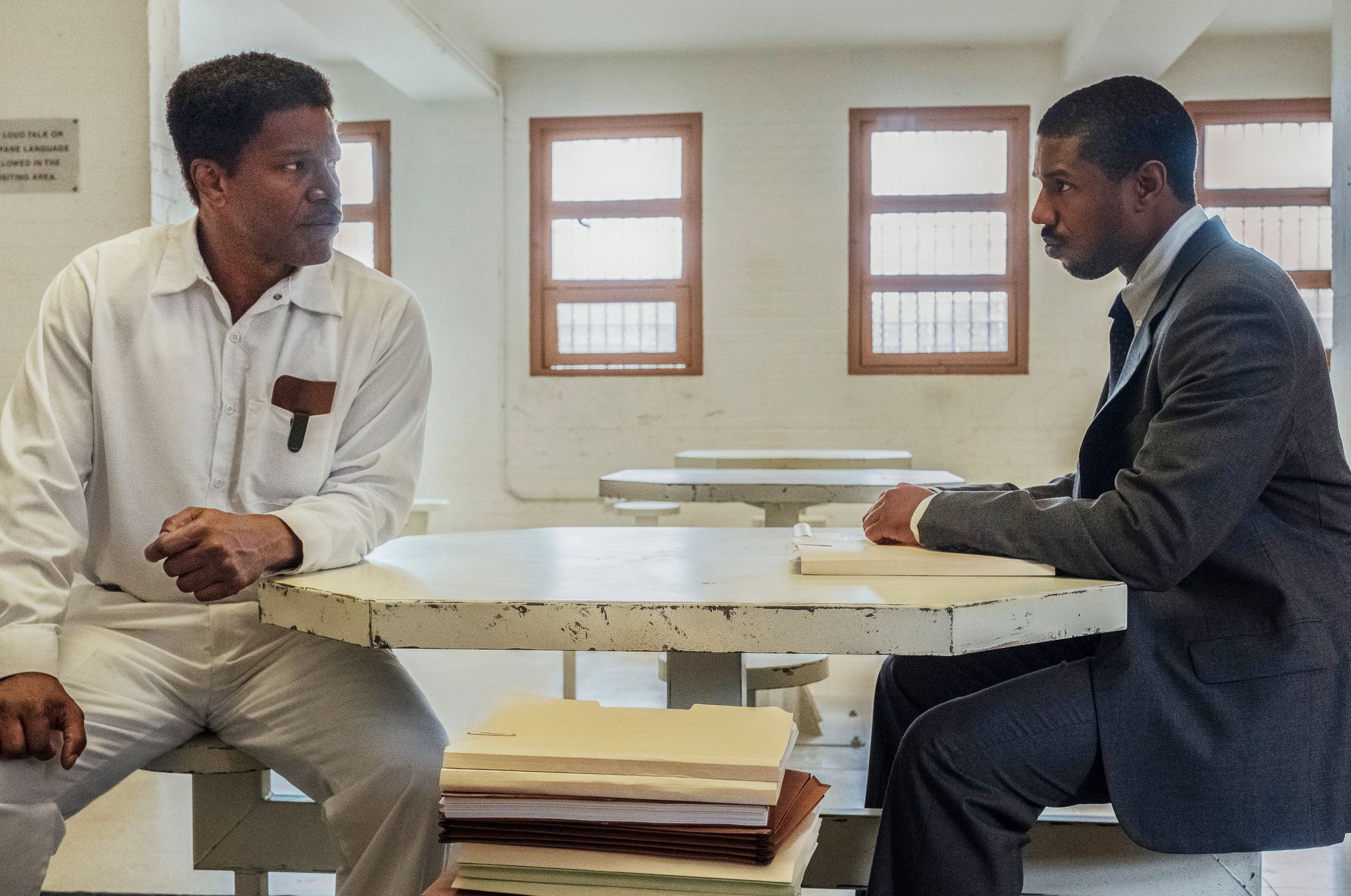 Stevenson and partner Eva Ansley (Brie Larson) start their own investigation. They immediately make a lot of enemies in the predominantly white community. Stevenson goes head-to-head with the town sheriff and county district attorney. Both do not want to see the case re-opened. But nothing will stop the young lawyer. Stevenson's determined to provide the innocent man and his family with the "just mercy" they deserve.
Cretton previously worked with Larson on "Short Term 12" and "The Glass Castle". Both of those films featured the Oscar-winning actress in lead roles. But Larson barely has any screen time here. This is Jordan's movie — and arguably the biggest and best non-boxing role of his career. O'Shea Jackson, Jr., Rob Morgan and Tim Blake Nelson all deliver notable supporting work.
However, the showcase performance comes from Foxx. He brings an emotional honesty and tenderness to the desperate, frustrated prisoner. McMillian's anger is evident and justified. But Foxx keeps it buried, just below the surface. This may be his best film work in 15 years (he won an Oscar for 2004's "Ray" and was nominated for "Collateral" that same year).
"Just Mercy" starts slowly. This includes Jordan and Foxx's first prison meeting, which doesn't have the intensity it should. But the drama and emotions do build – to a significant turning point.
Another late 2019 release, "Clemency" starring Alfre Woodard, also deals with the death row prison experience. "Just Mercy" is not as powerful or stirring as "Clemency". But, considering it's a true story, "Just Mercy" is the more important of the two films.