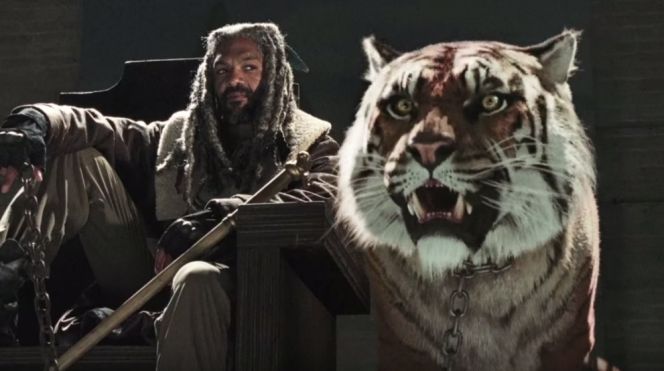 Khary Patyon Revealed as King Ezekiel for 'The Walking Dead' Season 7

HaydnSpurrell It's been a well kept secret, given the character's importance in the source material, but the new trailer for The Walking Dead has finally revealed Khary Payton as King Ezekiel.
The actor has been successful for many voice acting roles in Transformers and Teen Titans Go!, and the character he's playing has been a staple in the series since issue 108 of the comic book.
Ezekiel is notable for having a pet tiger in the apocalypse, and while this was something fans were unsure would make the leap into the series, the trailer put that to rest with a very cool appearance by the creature. He's also the leader of the Kingdom, another community in the area.
The series returns October 23, and the character is sure to play a big role in events to come when things inevitably heat up between Alexandria and Negan's saviors