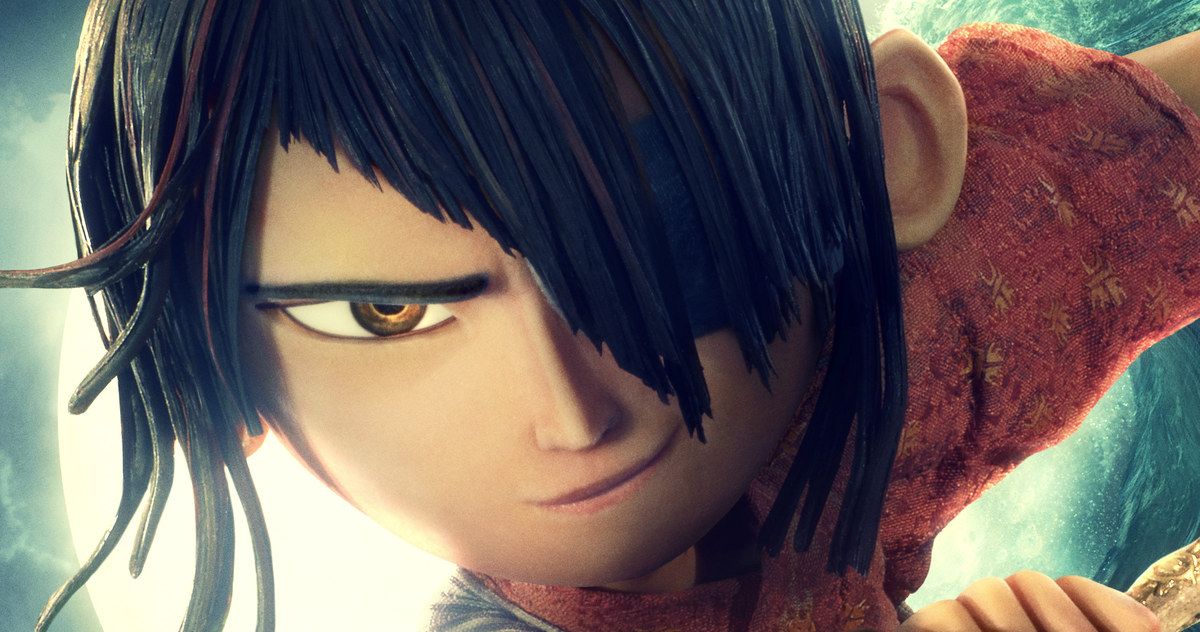 "Kubo and the Two Strings" Review

LightsCameraJackson Critic In the opening narration of "Kubo and the Two Strings", our young hero asks of us, "If you must blink, do it now." Turns-out - it's difficult to take your eyes off the screen while watching one of the most visually striking and emotionally intense movies of the year.
"Kubo" is the latest stop-motion animated adventure from Laika, the makers of "Coraline", "ParaNorman" and "The Boxtrolls", all of which received Best Animated Feature Oscar nominations. "Kubo" deserves to be on this year's ballot. It's the studio's most ambitious and moving film to date.
This fable is set in ancient Japan. Kubo (voiced by Art Parkinson) is an 11-year-old boy who had his left eye taken from him as a baby. By day, Kubo tells stories in his local village, enchanting the townspeople with origami characters that come to life when he plays his magical shamisen - a traditional Japanese instrument. At night, he returns to care for his ill mother. They live in a nearby cave, and she shares stories with him about his heroic father, who died protecting him.
When Kubo is threatened by his evil Vendetta aunts (voiced by Rooney Mara) and grandfather (Ralph Fiennes), his mother uses the last of her powers to bring a small ape figure to life, who will guide Kubo on a quest to find his father's legendary suit of armor, which will protect him from his relatives, who want his other eye. Charlize Theron is excellent as Monkey, and Matthew McConaughey is equally strong as Beetle, a giant warrior and archer who they meet on their journey.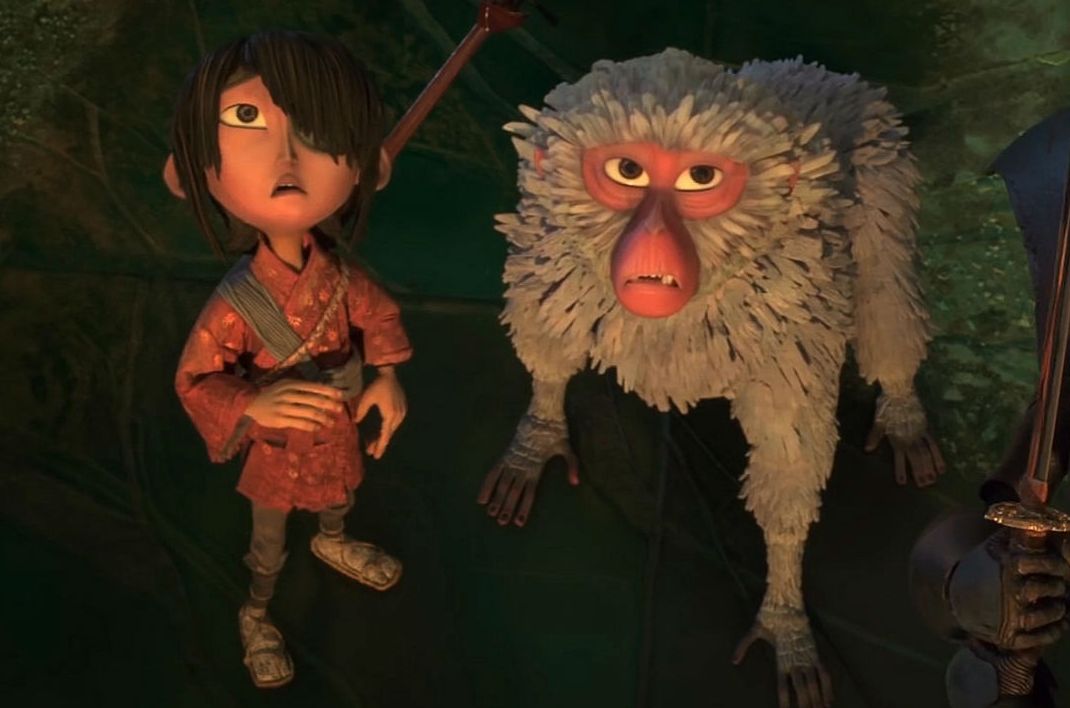 "Kubo and the Two Strings" is a visionary triumph. Not only is the animation breathtaking, but the screenplay is heavy and mature, with so much weight and symbolism concerning love and loss. "Kubo" is not for kids - more so than all of Laika's previous movies. Yes, little ones will enjoy the few funny slapstick breaks and the action scenes, and there is some comic dialogue solely added to lighten the dramatic tone (most lines work - a few feel out-of-place). But there are also a handful of frightening mystical sequences mixed with issues such as what we believe happens to us when we die and close family members trying to gouge a little boy's eye out that certainly aren't intended for moviegoers under 12, especially those who've spent the summer with Dory, Scrat, Birds and cute household Pets.
Once again Laika takes plenty of risks. There are a couple of twists - one I saw coming, the other took me by complete surprise. Like Disney's "Zootopia", "Kubo" often has the look and feel of a live-action movie in animated form. The editing is a bit choppy in spots, and I didn't love that the significance of the "Two Strings" is revealed very late.
However, when it comes to the ending (Kubo remarks that every story needs one), the final act contains bold, daring material centering on the power of memories and the need to have loved ones who have moved-on to the next life with us when we yearn for them the most. It's incredibly effective.