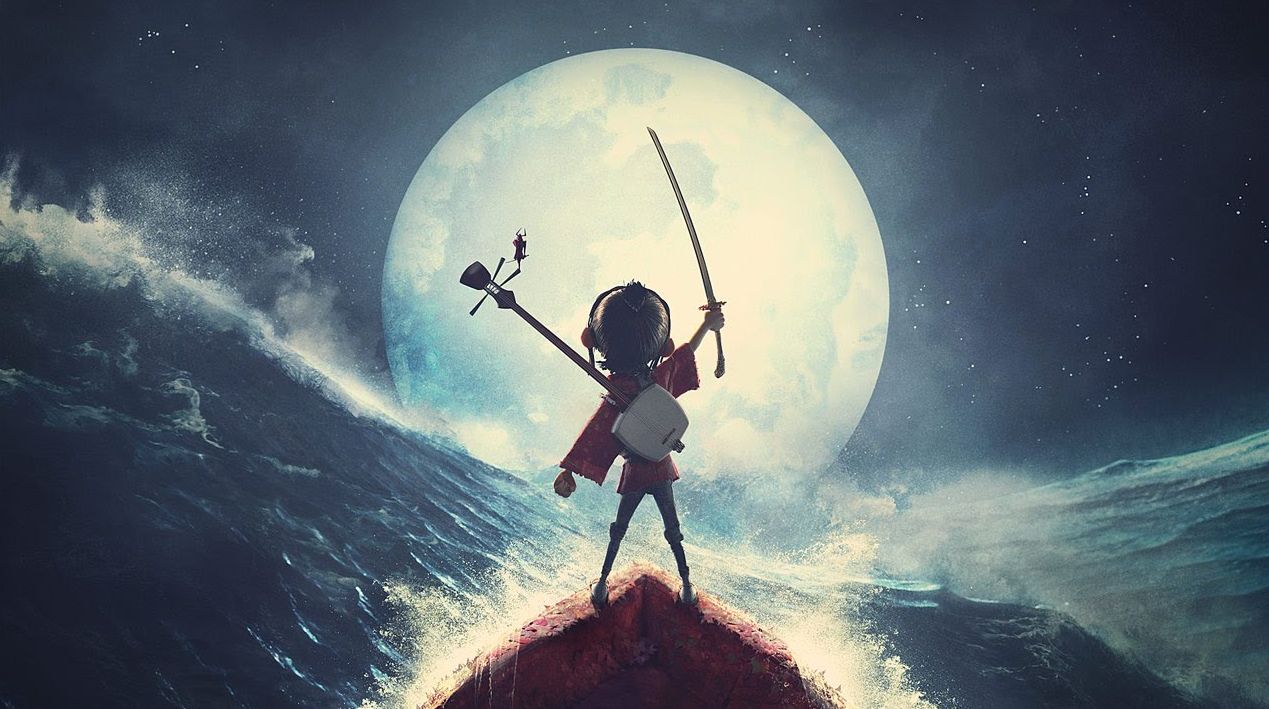 Kubo and the Two Strings Will Help Break up the Monotony of Movie-Going

MadMazReviews In the cinematic world, where having a big-budget feels like the key to success, many studios play it safe by picking projects with name recognition or, if they have to think a bit outside of the box for a property, by making a sort of 'paint by numbers' type of a film that is sure to bring in a huge amount of cash.
This especially feels true of the pg-and-under bracket of films that are marketed more to the children. It often feels like there is very little unique in this genre, studios know what kids want and they pander to them. Of course, this isn't a bad thing, Disney KNOWS America and they know what sells, they make strong films that really don't push the envelope and kids eat that up. I'm not complaining, I for one have loved Disney's formula since I was a child– but when something truly refreshing and different comes along, I am drawn to it if for no other reason than to just break up the monotony that has become of the cinematic space. Here is the official synopsis– it is a bit lengthy and quite revealing: But the main point of this article is that people should be excited about this movie! It has a lot to offer! It has action, adventure, solid voice acting, great visuals and much more. It's going to, I hope, have a solid and interesting story and will be chock-full of awesome characters. People need to learn about this movie and get as excited as I am! At the very least it will break up the monotony of regular movie-going with an interesting experience, isn't that by itself worth the price of admission?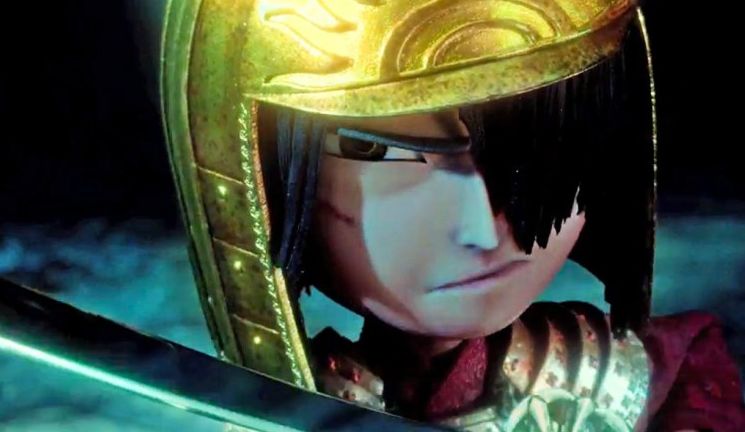 Which is why when I first saw a trailer for Kubo and the Two Strings, I was both intrigued and excited at the prospect of a Laika-produced movie. After all, they've brought us films like Coraline, ParaNorman and Boxtrolls! I was literally not excited for any of these films prior to their release– they just looked odd to me, but I have no doubt that with their latest release of Boxtrolls that they are a force to be reckoned. They have proven again and again that they aren't afraid to go out of the mainstream and deliver a project that not only looks unique but is filled with incredibly refreshing and fun characters throughout. Their films look and feel different because…well… they are! Stop-Motion isn't exactly something done a lot in this day and age because of computer generated graphics, why bother right? For me, there has always been a sort of odd messiness that comes from stop motion that gives the characters a more empathetic and life-like quality to them that is sometimes lost in CGI. And let's be honest, if a studio is going to take the time with stop-motion, the story has to be a damn impressive one!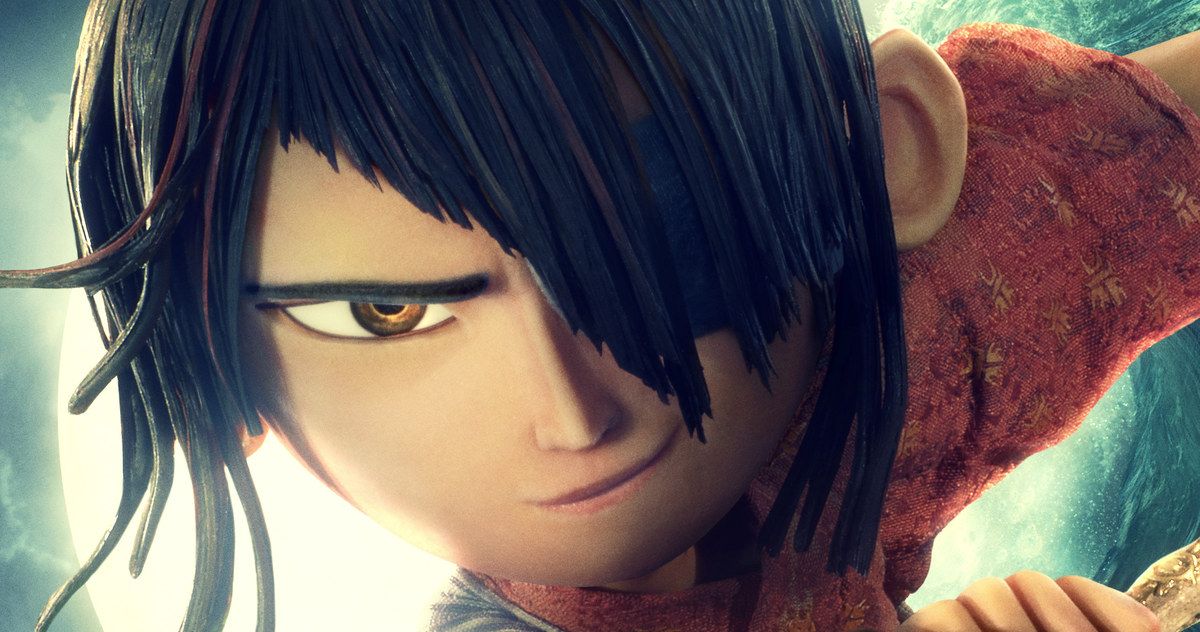 But I think that's also part of the issue with Laika's latest project, not enough people know about it! If you're like me, you have seen one trailer in theaters that tells you little-to-nothing about the plot or characters of the story. And while the initial trailer, for me, was intriguing, that may not be the case for a lot of the audience out there that would more than likely find the trailers just plain odd. And that is really why I am choosing to write this article– I want the people who read these articles to know about this movie and get friggin' excited about it! Not only is Kubo and the Two Strings visually very unique, but the movie itself is filled with awesome voice talent like Charlize Theron, Matthew McConaughey, Rooney Mara and George Takei. Seriously, am I the only one who would pay to hear McConaughey voice a beetle? I CANNOT BE THE ONLY ONE!
Clever, kindhearted Kubo (voiced by Art Parkinson of Game of Thrones) ekes out a humble living, telling stories to the people of his seaside town including Hosato (George Takei), Hashi (Cary-Hiroyuki Tagawa) and Kamekichi (Brenda Vaccaro). But his relatively quiet existence is shattered when he accidentally summons a spirit from his past which storms down from the heavens to enforce an age-old vendetta. Now on the run, Kubo joins forces with Monkey (Charlize Theron) and Beetle (Matthew McConaughey), and sets out on a thrilling quest to save his family and solve the mystery of his fallen father, the greatest samurai warrior the world has ever known. With the help of his shamisen — a magical musical instrument — Kubo must battle gods and monsters, including the vengeful Moon King (Ralph Fiennes) and the evil twin Sisters (Rooney Mara) to unlock the secret of his legacy, reunite his family, and fulfill his heroic destiny.
The settings of the movie is very different, taking place in mythic Japan! And I think that this movie is considered Laika's first action adventure film to date! So the American audience and Laika themselves will be treading new territory in this film, which is extremely exciting.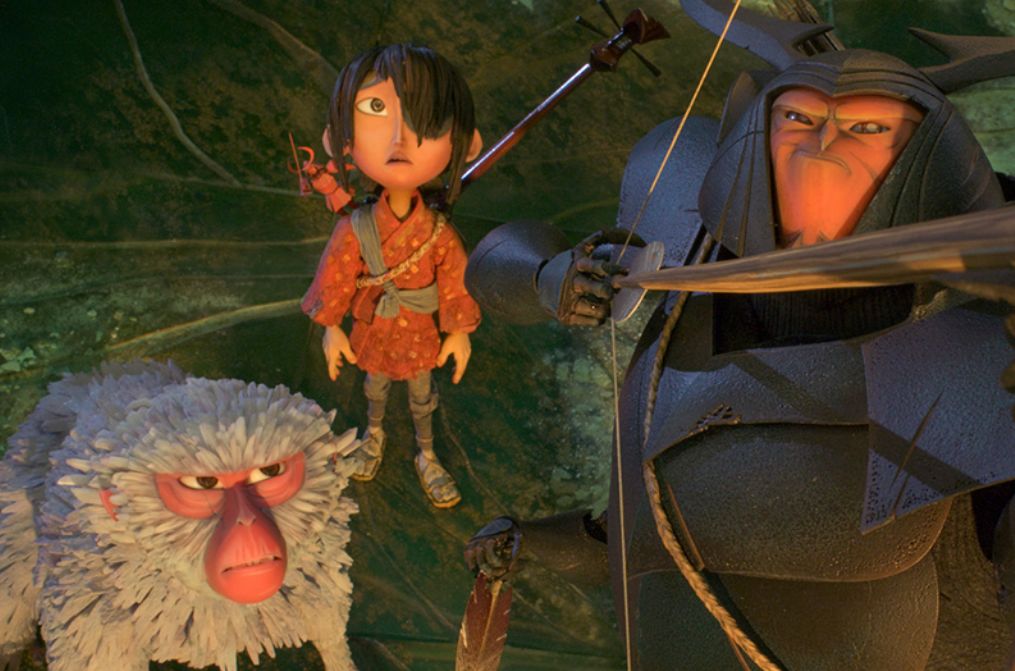 Kubo specifically looks like an interesting character as he is both the son of a legendary Samurai as well as the son of a goddess. He spends his days raising money to take care of his mother by telling stories utilizing origami dolls as well as a shamisen, a traditional Japanese three-stringed lute with a square body, played with a large plectrum. The stories are generally about his father's exploits as a Samurai. But it appears that Kubo must embark on a journey of epic proportions of his own as he slowly unravels more about his father's life. Which is pretty exciting– this movie will have interesting visuals with the storytelling, solid action and a coming-of-age story! I am kind of geeking out over here… I am done….
(the movie is set to release in August of 2016!)
Feel free to see more of my content at here at Mad Maz Reviews
Here are a couple of trailers for Kubo and the two Strings!