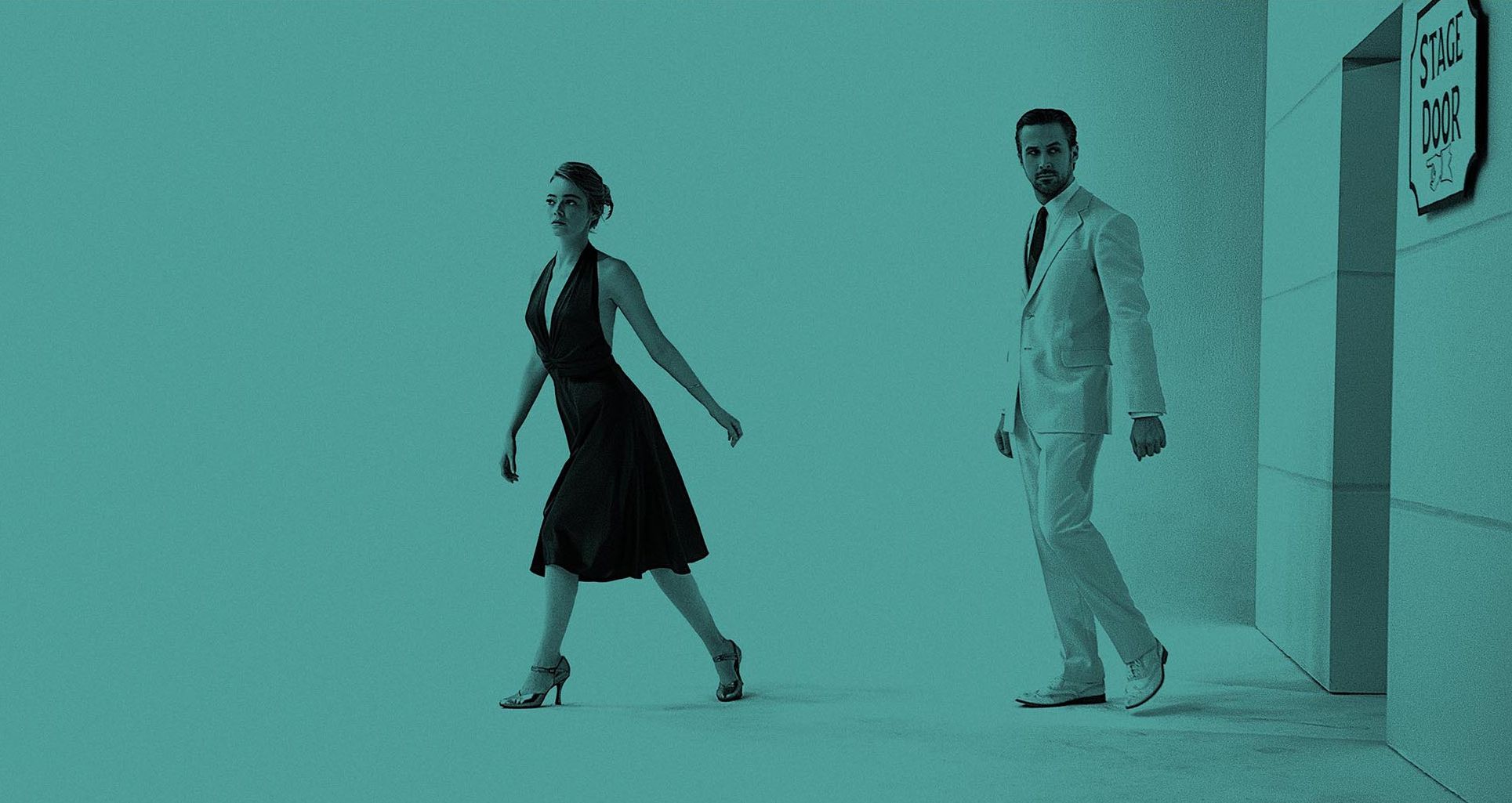 "La La Land" Review

LightsCameraJackson Critic J.K. Simmons called his "Whiplash" writer/director, Damien Chazelle, "The Boy Wonder", during his Best Supporting Actor Awards Season run two years ago. Just as he did with that intense indie, the now 31-year-old Chazelle showcases his incredible talent for visually captivating storytelling with the dazzling, "La La Land".
This musical romance was originally set for a July release, when it would've been completely overshadowed by the plethora of action and animation blockbusters. But once Summit Entertainment and Lionsgate realized what they had, they wisely agreed on a move into Awards Season, where it belongs.
What Chazelle has done is nothing short of remarkable: making a nostalgic musical set in modern day. He strikes the perfect balance between the old-fashioned feel of movie musicals of the 50s and 60s and the contemporary dynamics of relationship and career challenges.
Emma Stone continues her impressive on-screen run as Mia, an aspiring actress who works in the coffee shop on the Warner Bros. lot in Hollywood. Ever since she was young she's been obsessed with becoming a star, but six years of failed auditions have her questioning her career choice. Ryan Gosling plays Sebastian, a talent pianist who someday wants to open his own jazz club, vowing to save the dying art form. They first meet in a traffic jam on a California freeway, following a scintillating opening production number that's one continuous shot. Chazelle uses the technique several times in "La La Land", which Stone was certainly quite familiar with, having been a part of that process in making 2014's "Birdman".
That sequence makes for a sensational beginning, with dozens of drivers getting out of their cars to sing and dance to "Another Day of Sun". It concludes with everyone getting back in their vehicles and honking their horns. That's part of the full-circle theme of "La La Land": For a sliver of time we're transported somewhere magical, before returning to reality. And for much of the time, and what makes the movie feel real (even with its fantasy elements), is that the journey isn't always fun.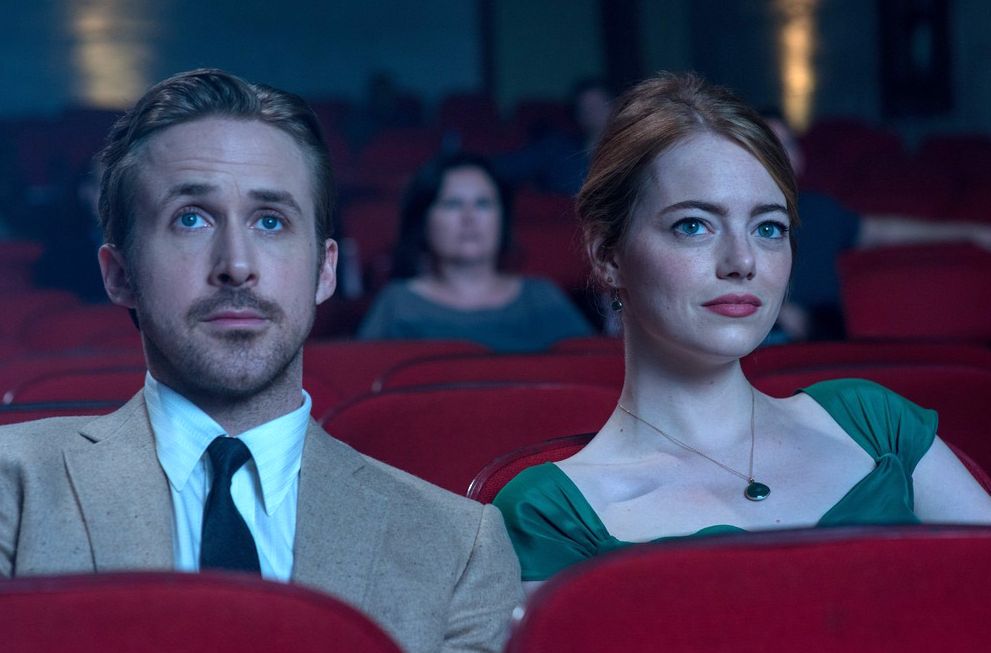 Stone and Gosling team-up for the third time here (following "Crazy, Stupid, Love" and "Gangster Squad"), and they are simply terrific together. The two carry the majority of the movie, with only a handful of minor characters involved in the story (Simmons, as a club owner, and Rosemarie DeWitt, as Sebastian's sister, are on screen for a couple of minutes each). It's impossible to take your eyes off of Stone and Gosling, whether they're dancing, singing or sharing quiet moments as a young couple in love or taking part in one of the best cinematic couple arguments I've ever seen.
The look of the wardrobe and sets is colorfully retro (it's a Best Production Design frontrunner). "La La Land" was shot in 35mm, so the finished product could be color-enhanced. The songs are vibrant and original, with "City of Stars" the sentimental favorite. John Legend, who plays the leader of a pop band, performs the electric "Start a Fire", which, intentionally, is much different from everything else in the film. And Stone's triumphant solo, "Audition", is the showstopper.
Chazelle is fearless in his entire approach to "La La Land" - both visually and with the story (which he also wrote), packing this seemingly simple "boy meets girl" tale with themes about ambition, sacrifice and the consequences of life decisions. And his surprising interpretation of the climax provides for an emotional wallop of a conclusion that hits all the right notes. Life can break your heart, but at some point, time mends it in the most unexpected ways, thanks to the people we meet who inspire and motivate us to make our dreams a reality.
Spectacularly romantic and romantically spectacular, "La La Land" is one of the best films of 2016.