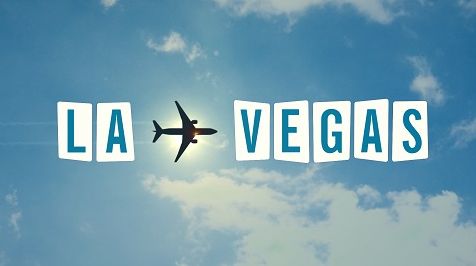 'L.A. to Vegas' Review

LightsCameraJackson Critic The commercials for FOX's new midseason comedy "L.A. to Vegas" prominently feature Dylan McDermott's charismatic Captain Dave. He was also in a Funny or Die video giving some tips on how to enjoy Las Vegas. And McDermott even dressed and acted as his character for a recent press junket, in which he promoted the show by "flying" a plane filled with reporters from Los Angeles to Las Vegas.
But after watching the "Pilot" episode of "L.A. to Vegas", one thing is clear: McDermott is not the star of this show… at least not out of the gate.
The episode opens with this on-screen text: "There are people who fly every weekend from L.A. to Vegas. This is their story." Ronnie (played by Kim Matula – Hope Logan on "The Bold and the Beautiful") is an uptight female flight attendant frustrated with her job. She's part of the crew of Jackpot Airlines, which flies from to Vegas every Friday, and then back to L.A. every Sunday. We get to know her and a host of passengers, including a professor, an exotic dancer, a young couple ready to get married, and a bunch of pure gamblers.
The concept is unique – one that appealed to "Modern Family" co-creator Steve Levitan, a producer on "L.A. to Vegas" and the director of this Pilot episode, along with Will Ferrell and Adam McKay, who also serve as producers through their Gary Sanchez Productions. But Ronnie's storyline and her interactions with the passengers are significantly flat… while the gold is (for some reason) stationed on the side.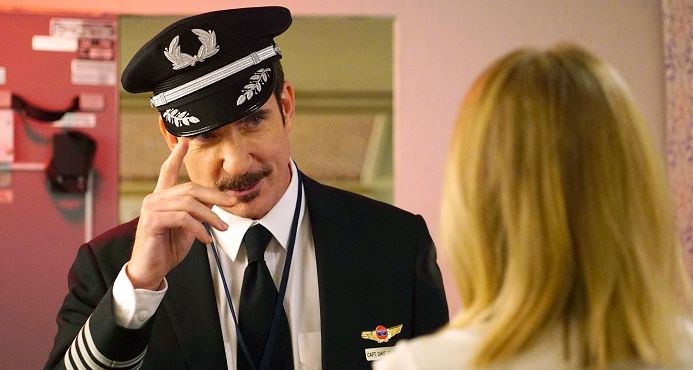 McDermott's Captain Dave doesn't appear until at least 4 minutes into this first episode and clearly has a supporting role throughout. But nearly every punchline McDermott delivers works, including a couple of instant classics. He schmoozes the passengers, with slick shades and a cool vibe.
Maybe FOX greenlit "L.A. to Vegas" with the hopes that Captain Dave might soon take centerstage. A rotating number of quirky passengers could get old, but McDermott might be able to make things interesting and new every time. There's a lot of potential with this character.
But the writers need to know to take full advantage of him. Dermot Mulroney (who often gets confused with Dylan McDermott) will be guest-starring as Captain Steve (a character Dave refers to in the episode) sometime during the season.
If McDermott doesn't pilot "L.A. to Vegas" by the next 2 or 3 episodes, I'd say you should cash out.
'L.A. to Vegas' premieres Tuesday January 2nd at 9pmET on FOX.