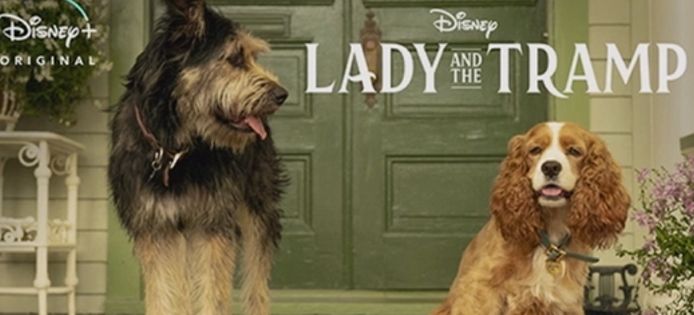 'Lady and the Tramp' Review

LightsCameraJackson Critic
Disney is kicking-off Disney+, the studio's new, highly-publicized streaming service, with yet another live-action remake of an animated classic. And it turns out that you actually can teach this genre some new tricks.
"Lady and the Tramp" provides more entertainment value than the "Dumbo", "Aladdin", "Lion King" and "Maleficent" efforts released in theaters this year. It's also the PERFECT first feature for Disney+. Millions of families will be gathering around TVs and other devices this holiday season enjoying this familiar, yet fun, story.
What director Charlie Bean ("The LEGO Ninjago Movie") and the writers get right — right out of the gate — is keeping the old-fashioned tone of "Lady and the Tramp" intact. It's the early 1900s. The setting this time is the South (the animated version was set in the Midwest). People are driving Model T's and horse-drawn carriages. Jim Dear and Darling (played by Thomas Mann and Kiersey Clemons) welcome a new addition to the family: a cocker spaniel puppy they name Lady.
Tessa Thompson voices the precious pup. She becomes friends with neighborhood dogs Jacqueline (the silliest animal character, voiced by Ashley Jensen) and Trusty (Sam Elliott – who still has one of the best voices in the biz). One day Lady meets a stray street dog, who goes by a number of different names. Tramp (voiced by Justin Theroux) is constantly trying to out-smart and out-run the town's menacing dog catcher.
Thompson and Theroux have great vocal chemistry. Lady & Tramp's iconic relationship has always been one of Disney's most romantic and beloved. What's most impressive about this new "Lady and the Tramp" is that real dogs were used for nearly every shot in the film. And these animals are constantly on the go. The CGI work done to make the dogs' moving mouths match the dialogue is flawless. This technology has come a quite a long way from recent talking dog movies, including Disney's own 2008 "Beverly Hills Chihuahua".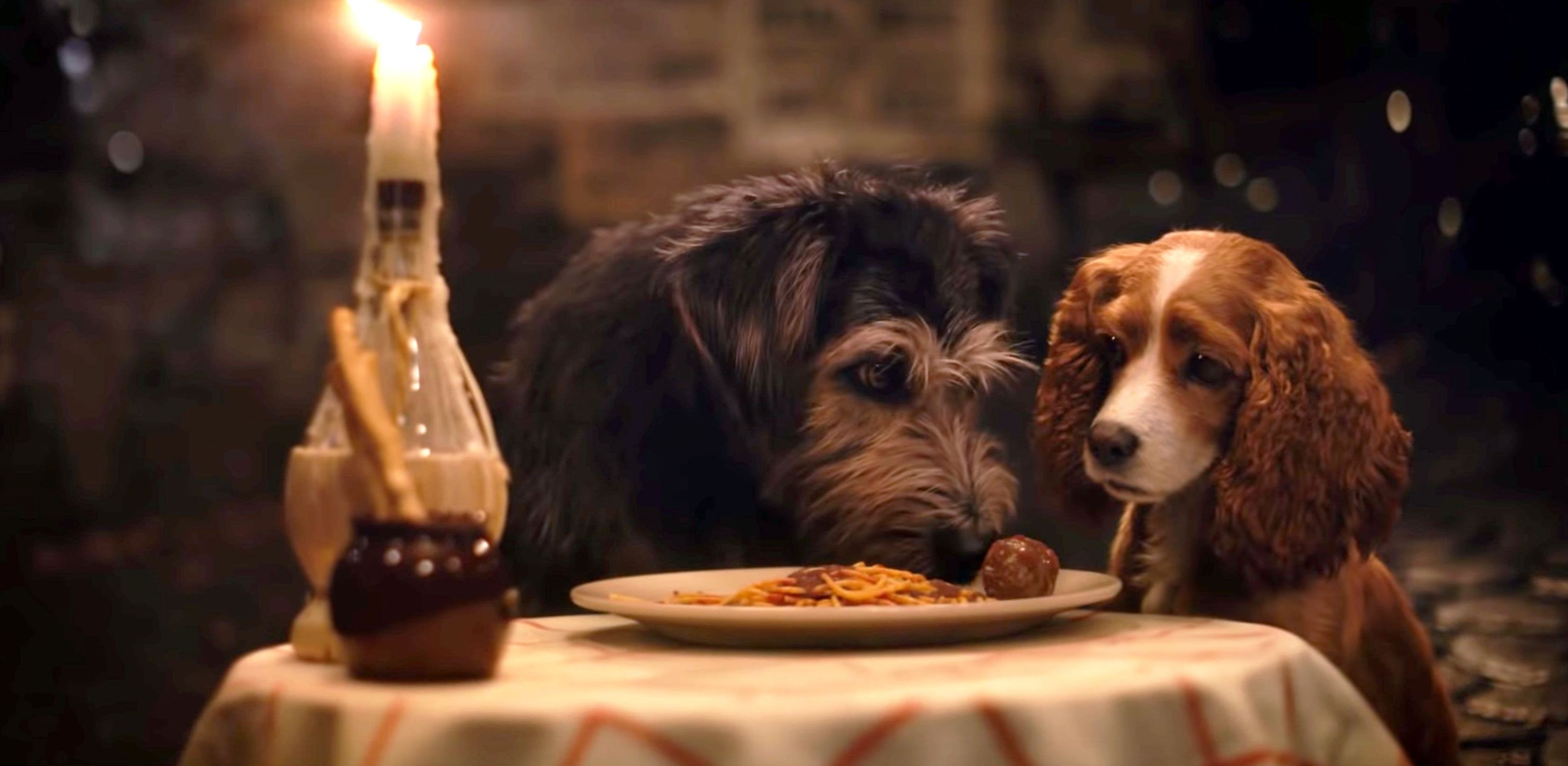 As it was in the original, music is a core component in this new "LATT". Janelle Monae performs a couple of songs, including "He's a Tramp" as Peg, one of Tramp's friends. Clemons (who shined in last year's music drama "Hearts Beat Loud") sings a few lullabies to the Darling's new baby. However, the classic Siamese Twins song has been replaced. The new tune isn't as catchy, but is appropriate for the times.
And, of course, there's the iconic "Bella Notte" scene. An Oscar winner pops-in for this lovely sequence, which mirrors the original while also feeling fresh. It's exactly how you hope it will be.
There are a few scenes that could scare younger viewers (thus the PG rating). But all in all, "Lady and the Tramp" is exactly what it intends to be: safe, simple, positive entertainment for kids and an enchanting, nostalgic experience for adults.
It's reliable comfort food… like a full plate of spaghetti and meatballs, complete with breadsticks.