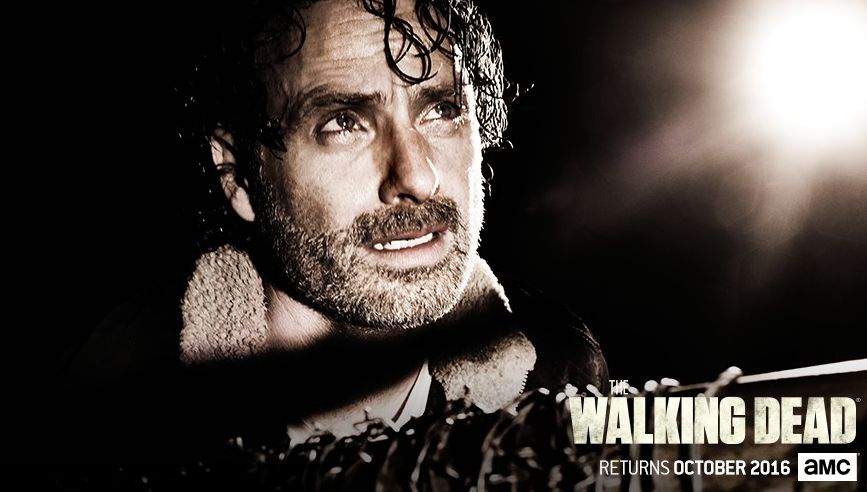 Leading Man Andrew Lincoln Talks Backlash to 'The Walking Dead' Season 6 Cliffhanger

HaydnSpurrell The Walking Dead joined a pantheon of infamous cliffhangers with season 6's ending, which left audiences in the dark on who was killed at the hands of the show's latest antagonist. Many on the show have come out defending the decision, and star Andrew Lincoln has stepped out to address the backlash.
"We love the fans," he said. "I love the fact that everybody is so engaged with it and so opinionated about it. I think it's a great energy that we feed off. I mean, obviously we don't want a divided reaction every time we do something as a season finale because then we'd start to be concerned, but we value and respect everybody's opinion because without it we wouldn't be here."
"I sort of keep out of the online stuff. I don't do any social media. I don't read reviews, because you can't just take the good stuff. You have to take the bad stuff as well, and I don't want to engage in that."
Lincoln admitted that he somewhat expected the backlash. "It was a done deal. And...there is a sort of symbiotic relationship with the show and the fanbase, which is also part of a bigger conversation in my opinion. We're just a small part of a much bigger conversation online. And far be it for me to say someone's right or wrong," he said.
The actor did add that he's asked pretty much anywhere he goes who Negan killed in the closing moments of the season. "Every time I leave my house. Every time I go through customs. Every time they are checking my belt going through the security...and all of that. It's hilarious. Absolutely insane."
The series returns October 23, so we'll get an answer to that burning question in no time.
Source: Comicbook