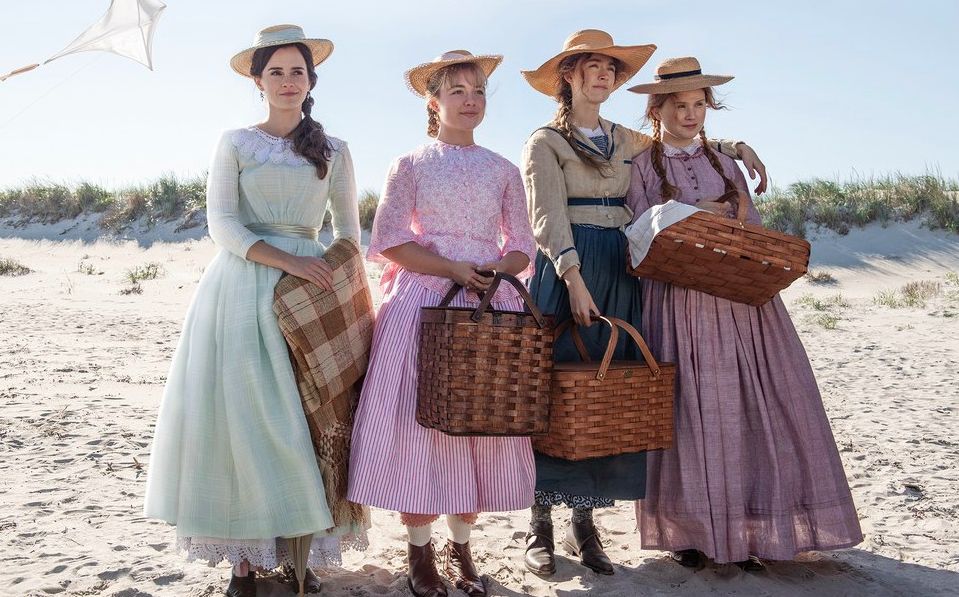 'Little Women' Review

LightsCameraJackson Critic
Actress Greta Gerwig broke through as a writer/director with 2017's "Lady Bird" – an original, funny, grounded, growing-up dramedy. With her follow-up, Gerwig provides a fresh look at an all-time classic. However, her attempt at modernizing "Little Women" may have been a little too ambitious.
To shake-up a story that's already been told time numerous times on the big screen, Gerwig literally had to shake-up the story. This "Little Women" has one of most fractured narratives ever presented in a movie. The timeline is twisted more than the braids in the characters' hair. This causes a great deal of unintended confusion.
"Little Women" (if you're not familiar with the Louisa May Alcott novel) is based on the lives of four sisters living in a small Massachusetts town during the time of the Civil War. They have a mother and housekeeper at home – dad is off fighting for the North. Jo March (Saoirse Ronan) is the focal point of the film.
Jo dreams of becoming a professional writer. She's talented and ambitious, but is only having minor success as a woman in a man's world. The other three girls are more interested in "girly" things – including finding a suitable husband.
Their saga goes back and forth over a seven-year period. At times it's unclear whether some scenes are in the past or present.
Hairstyles and makeup alterations help a little. Unfortunately, only Meryl Streep, who plays the family's rich grand aunt, seems to age. The rest of the characters hardly change at all. Timothee Chalamet, as the sometimes dashing, sometimes drunk, sometimes dopey love interest Laurie, looks pretty much the same in every scene.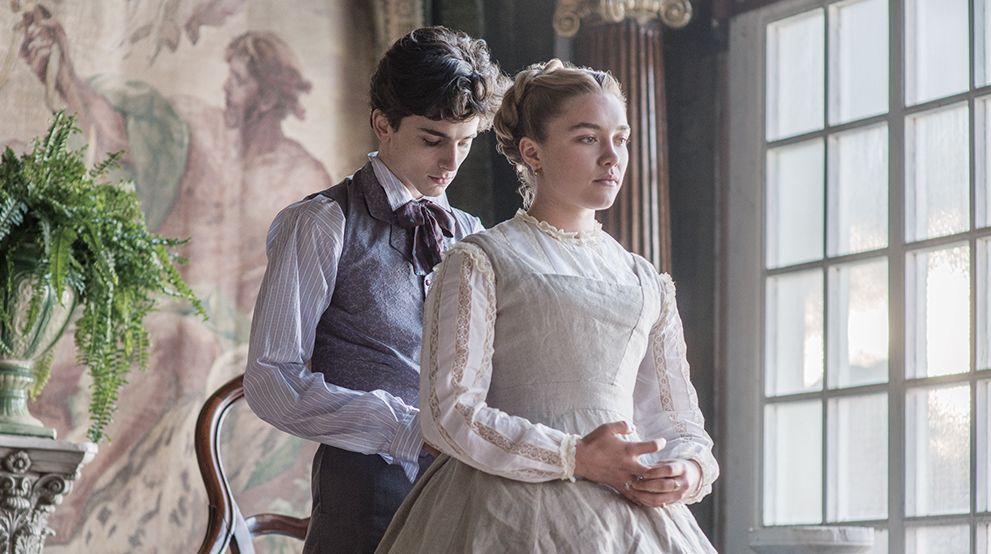 The core conflicts of "Little Women": career v. family, love v. money, career v. love all speak to the modern audience that Gerwig is going after with this adaptation. These include GenZ girls who are fans of Ronan, have a crush on Chalamet, and have never read the novel. I appreciate Gerwig's contemporary script, which perks up Alcott's female empowerment ideals and uses dialogue that 20-somethings can understand. For older moviegoers, Streep, Laura Dern, Tracy Letts and Chris Cooper all contribute some effectively quiet, yet not so little, moments.
The first hour is rather light, fluffy and plain jane. The second half is much stronger, with a conclusion that does feel whole. But there are some major story leaps, glossed-over elements and an appearance by Bob Odenkirk that definitely takes you out of the momentum. All this, plus the constant time shifting, make "Little Women" an admirable, but challenging and uneven experience.