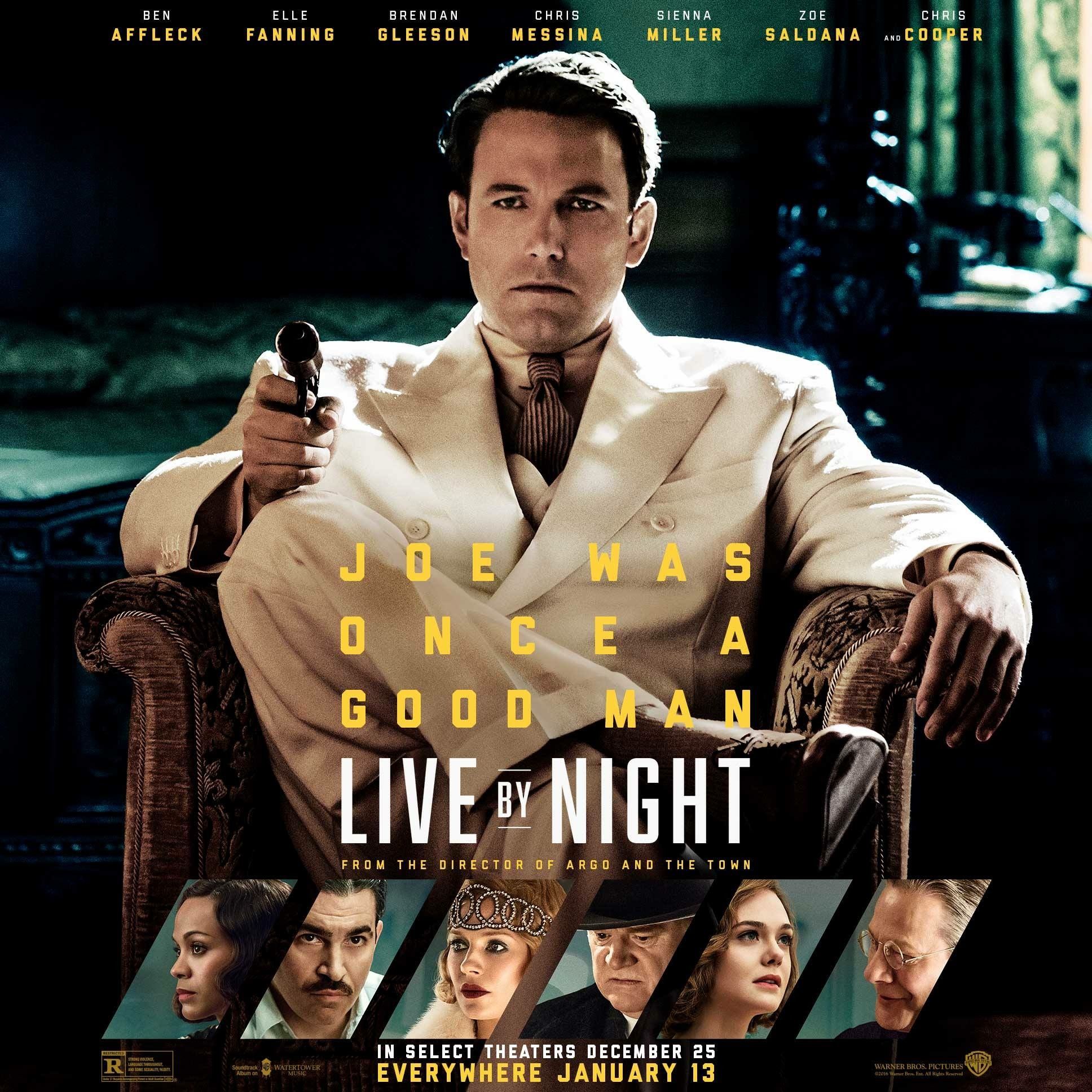 "Live By Night" Review

LightsCameraJackson Critic Ben Affleck's directorial follow-up to 2012's Best Picture, "Argo", is a 1920s gangster action crime romance thriller drama, and while obviously ambitious, "Live By Night" plays-out in straightforward, uninspired fashion.
The biggest mistake Affleck made was casting himself in the lead role. Affleck was perfectly acceptable as the lead in both "Argo" and "The Accountant" because those characters weren't dominating figures (and they were also a part of excellent ensembles working with compelling material). In "Live By Night" (which Affleck also wrote, adapting the screenplay from Dennis Lehane's novel), he's part of another large cast, but he sticks out like a sore thumb as Joe Coughlin, a Boston-native son of the Police Chief (Brendan Gleeson), who's looking to get more out of his life - even if that means murdering others.
Sienna Miller and Zoe Saldana play two of the women Joe becomes involved with (though neither of these romances are very enticing), and Chris Messina tags along with Joe as his business partner and partner in crime, as they look to expand their small-time Boston illegal liquor and gambling operation to Florida by opening legit saloons and a casinos. But no one gets ahead in the gangster world without paying a price.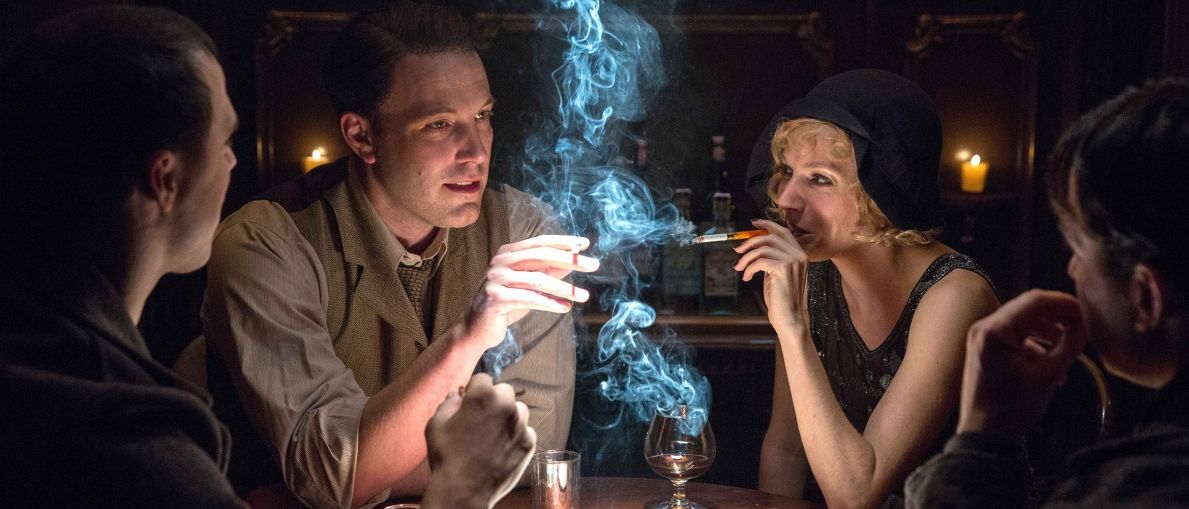 There are two strengths to "Live By Night". One is the action, which is intense and well-staged. The second is an outstanding supporting performance by Elle Fanning. She plays a wanna-be Hollywood actress turned born-again Christian who becomes a powerful preacher. She has a pair of award nomination-worthy scenes, though the late release and lack of buzz for the film will keep her from getting any consideration. This work, along with her performance in "20th Century Women", make for a quite a finish to 2016 for Fanning.
I can't say the same for Affleck, who will have to watch brother Casey get all the attention over the next several months.
"Live By Night" is a passable, stylized period crime saga, but there's just nothing extraordinary about what it does or has to say. It isn't until the final five minutes that we're reminded of the great work Affleck can do with storytelling.