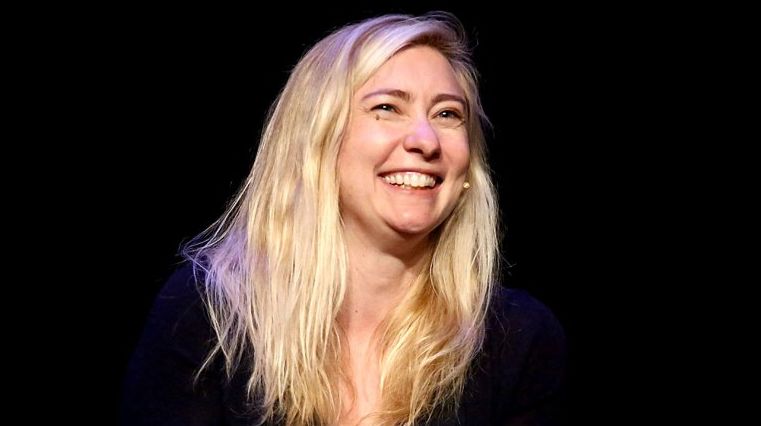 Liz Meriwether Inks Overall Deal with Disney's 20th Century Fox Television

ZachPerilstein Disney Reporter Liz Meriwether, the creator of New Girl and Single Parents, is staying at 20th Century Fox Television with an overall deal.
According to The Hollywood Reporter, Meriwether inked a four-year, high eight-figure deal with Disney's 20th Century Fox television division. She will continue create and develop new projects. While overseeing other writers at the studio.
Meriwether has been with 20th Century Fox television her whole career. Last year she signed a one year extension as she pondered if she would stick around post-Disney acquisition.
Ironically, Meriwether has created two shows Single Parents and Bless This Mess which both air on the Disney-owned ABC. This is the seventh deal overall for 21st Century Fox television post Disney-Fox deal. 21st Century Fox has signed Drew Goddard, Jason Winer, Octavia Spencer, Nora Smith, Marlene King, Jake Kasdan and Melvin Mar.
"Twelve years ago, when we first met, Liz was a wildly funny and talented playwright from New York, who was so dedicated to getting the characters and humor in her scripts exactly right, she'd often pull all-nighters and sleep in her office," said Dana Walden, chairman of Disney TV Studios and ABC Entertainment. "We've had the pleasure of watching her grow into a confident, formidable and successful showrunner, who's currently overseeing three shows, a slate of development and, thankfully, sleeping in her house. She's outrageously funny, endlessly creative, wildly prolific and also one of the greatest people you'll ever have the good fortune to know. Craig, Jonnie, Howard and I have made it our mission to keep her here and we're so glad she said yes."
Meriwether's deal is the latest major deal in Hollywood for a creator/producer. Netflix has been poaching top talent from studios like Ryan Murphy and Shonda Rimes. So, more creators and producers are now getting deals in the eight and nine figures. Mindy Kaling recently signed a six-year, eight-figure overall deal with Warner Bros. Universal TV signed Michael Shur to a five-year, nine-figure pact. In recent news, 20th Century Fox TV saw writing and producing duo Phil Lord and Chris Miller leave for a lucrative deal at Sony Television.
Source: The Hollywood Reporter
Posted in Walt Disney Pictures,