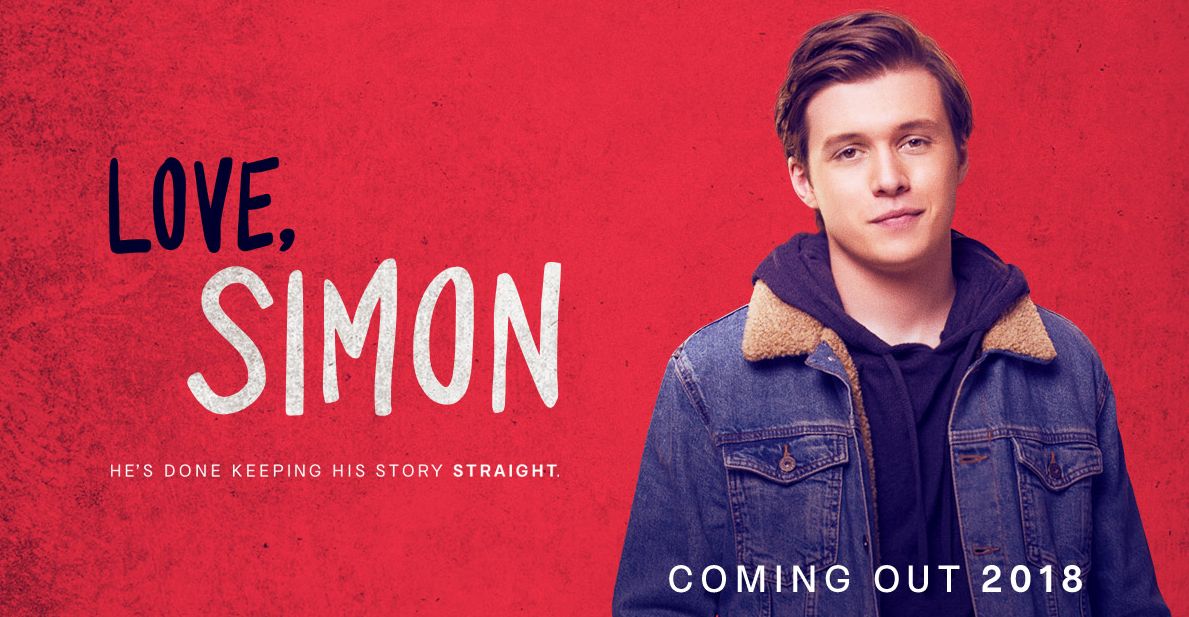 'Love, Simon' Review

LightsCameraJackson Critic "Love, Simon" is based on the 2015 YA novel Simon vs. the Homo Sapiens Agenda. 20th Century Fox, the studio distributing the film, is declaring this film the first-ever mainstream rom-com with a gay teen protagonist.
Nick Robinson (from last year's "Everything, Everything" – also based on a YA romance novel) gives a breakthrough, star-making performance as Simon Spier, a 17-year-old high school senior. He lives in an affluent Atlanta suburb with his younger sister and parents, who are happily married (a movie rarity). Simon narrates the opening scene, describing himself as pretty much like every other American teen: he's got a core trio of devoted friends and enjoys listening to music, drinking coffee – and can't wait for college.
However, Simon has "one huge-ass secret". He's gay. He's known since he was about 13 but hasn't told anyone – not even his best friend of 13 years, Leah (played by "13 Reasons Why" star Katherine Langford). Over the course of his senior year, Simon will be pressured, both internally and externally, into revealing his secret, as his relationships with those closest to him are put to the test.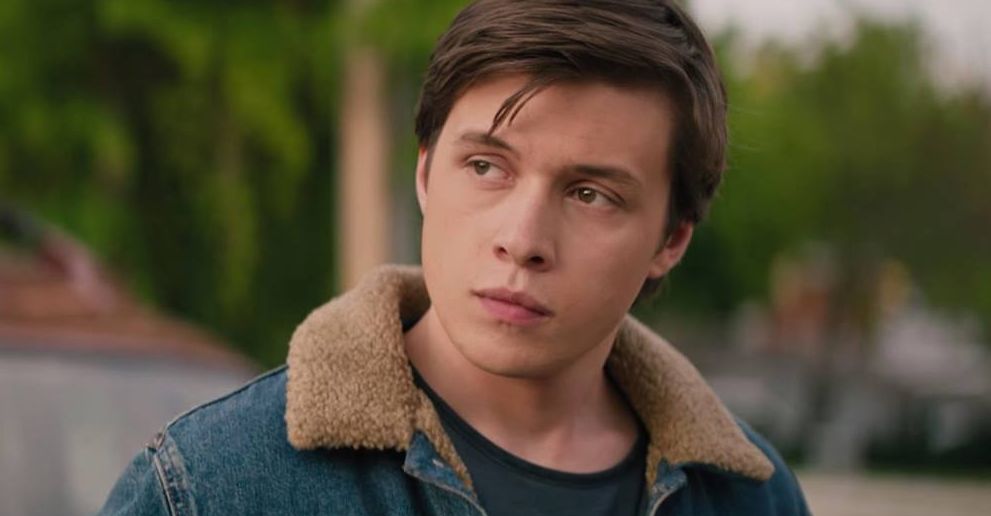 "Love, Simon", as a whole, is a jagged experience. There are plenty of positive stretches, followed by some awkward, cringe-worthy scenes involving stereotypical, over-the-top supporting characters that you only find in fiction novels or poorly-written films. There's goofy classmate Martin, the brash female drama teacher (who always has the "perfect" comeback line and smart-aleck remark) and the perkily-annoying vice principal (played by "Veep"'s Tony Hale). One of these stock characters in a high school comedy is a lot to handle. Two? Too much. But "Love, Simon" gives us all three, and they all get way more screen time than they should.
Only a few months after "Lady Bird", "Love, Simon" attempts to provide yet another fresh take on senior year from a totally new perspective. "Lady Bird" director Greta Gerwig was able to respectably balance the comedic and dramatic aspects of her story. Unfortunately, "Love, Simon" relies too much on pure silliness. It's clear director Greg Berlanti didn't feel confident enough that the mature main storyline, the dramatic elements surrounding it, and his lead actor, could carry this film, and make it marketable and bankable.
But Robinson proves otherwise. He portrays Simon's struggles, fears and dreams clearly and with complete conviction. Simon's emotions are consistently relatable and believable – even when the script presents a deeply flawed pivotal scene that forces other characters to act in a way that would never happen in real life.
The brother-sister relationship is quite nice (another Hollywood rarity), though underdeveloped. Jennifer Garner and Josh Duhamel have small roles as Simon's parents. Each of them gets their showcase scene near the end. Duhamel's is passable, while Garner's is excellent – a modern version (for a PG-13 audience) of Michael Stuhlbarg's heartfelt speech in "Call Me by Your Name".
The ending is surprisingly abrupt and atypical for a film in this genre. But then again, "Love, Simon" is atypical for the genre. It's an important and genuine movie, with its heart in the right place. But if it stuck to one, sophisticated tone throughout, it could've been so much more.