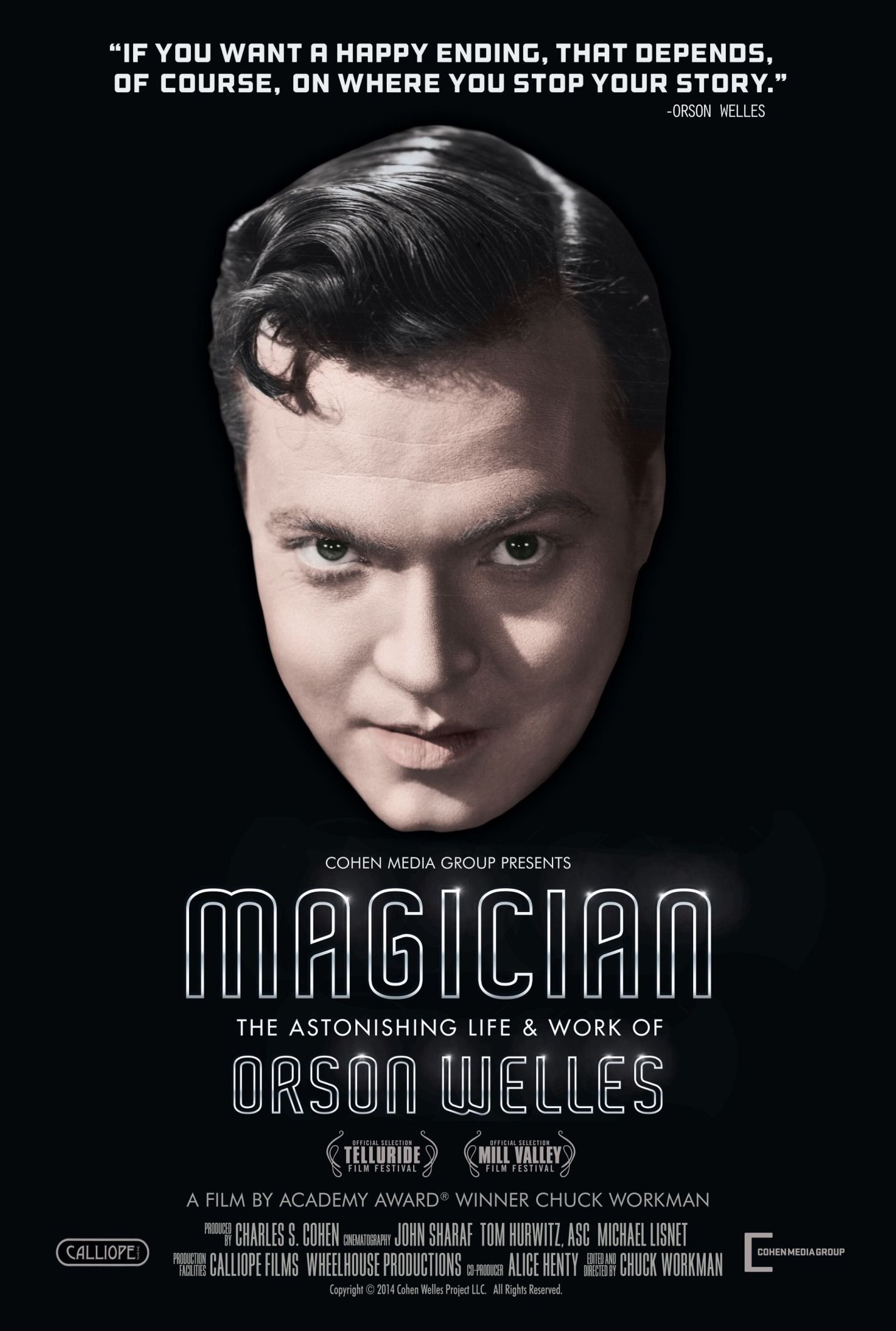 Magician: The Astonishing Life & Work of Orson Welles - Review

themeltingfaces This year would have been Orson Welles' one-hundredth birthday, and with what would have have been a huge milestone in his life comes a documentary from Chuck Workman, entitled Magician: The Astonishing Life & Work of Orson Welles.
Responsible for what is often regarded as the greatest film ever made, Citizen Kane, Welles was such a talented filmmaker and huge personality that even if you weren't interested in film, you'd probably still know the name.
A real renaissance man, Welles was to film what Leonardo Da Vinci was to painting or science - so the potential for a documentary about the master of music, radio, theatre, filmmaking and performance, is huge and is largely achieved with Magician.
Whilst Workman's documentary isn't the definitive Orson Welles film, it does a great job of recounting the ups and downs of his life, but mainly his career. With machine-gun-editing, the film is rapidly cut together of clips from Welles' huge catalogue of movies, as well as pictures and interviews with fans, family, colleagues and the man himself.Jam packed with Wellian goodness, so much is thrown at us by Workman that you won't want to blink out of fear of missing something.
Essentially broken down into chapters in Orson's life from his early life as a child prodigy, through his european exile from Hollywood, and all the way to the acknowledgement of his greatness in his final years; the central theme of Magician seems to be the relationship between Welles and the film industry which was constantly under strain and one of love and hate in equal measure.
This is fascinating, but ultimately all surface, with Workman failing to drill deep into the core of his subject's personality. There are a couple of instances where we get insight into his Welles' true character, as one companion tells a story of catching him in a mirror, crying, whilst watching The Magnificent Ambersons - a masterpiece of his that was was butchered, without his knowledge, by the studio behind it.
It's in these small moments of personal, private moments, that lift the curtain on Orson Welles' persona, where Magician is at its most intriguing and revelatory. Whilst it would make a great introduction to the polymath, and is a very entertaining, very well made account of his important and influential career; the need for a deeper understanding of the man himself and what made him tick, still lingers now. But then perhaps that is asking the impossible, for what is made abundantly clear in the documentary, is that Orson Welles was a man of contradiction and mystery to even those closest to him. Maybe that's part of his charm. Maybe that's part of his magic.