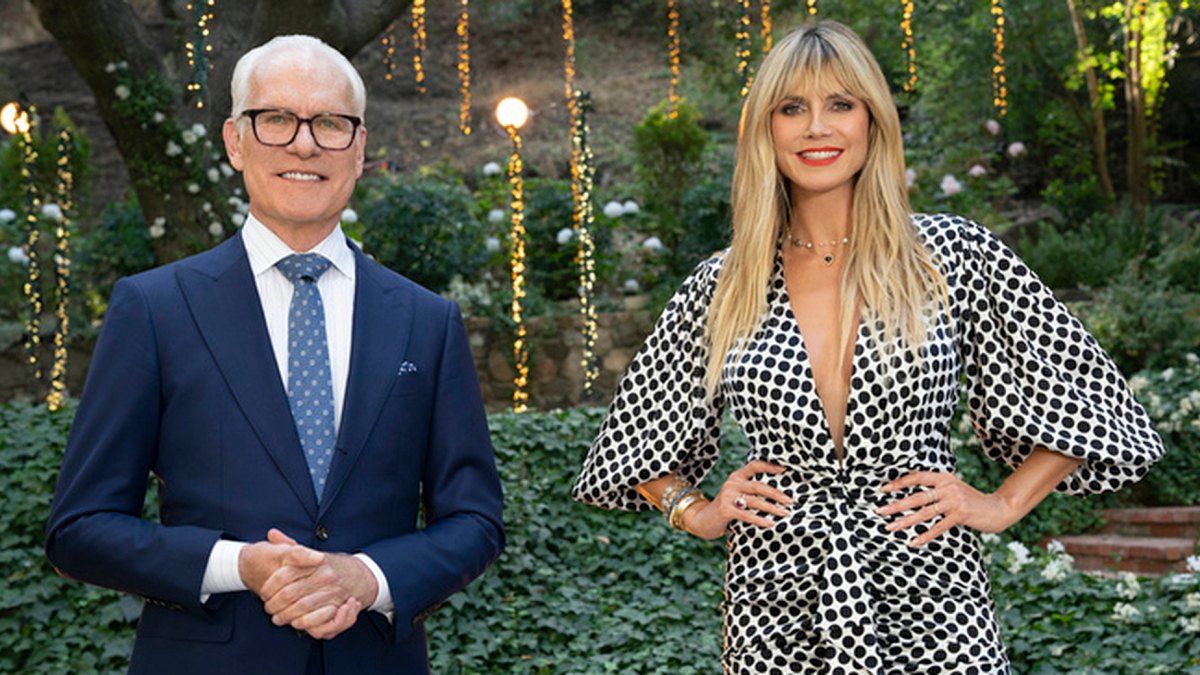 'Making the Cut' Season 2 Review

LightsCameraJackson Critic One of the entertainment highlights of my summer so far has been watching most of the brand new Season 2 of "Making the Cut". The fashion competition series starring former "Project Runway" hosts Heidi Klum and Tim Gunn returns today on Amazon Prime Video. I was pleasantly surprised to receive screeners of SEVEN of the eight episodes of this second season way back on May 5th.
But instead of binging them all in one shot, I decided to watch an episode or two every 10-12 days or so. And I'm glad I did. It's nice to have something to look forward to, especially when the content is very good.
Season 1 (which I did binge over a week in Spring 2020 after all the episodes dropped) took Klum, Gunn and the contestants around the globe. But due to COVID restrictions, production for S2 is entirely at a California ranch. And that's fine because the space is transformed almost every week for runway shows.
This set of 10 designers includes some true talents. Gunn knows early on that the $1 million grand prize will go to someone who absolutely deserves it. But major props also go to the two new judges, supermodel Winnie Harlow and Moschino fashion house creative director Jeremy Scott. I've agreed with at least 95% of the comments they've given to the contestants and their work. If there's a Season 3, Harlow and Scott need to return because they've been absolutely spot-on.
Two episodes of "Making the Cut" will debut each Friday through August 6th. If you're wondering why there are only eight episodes this season as opposed to 10 last time, those reasons will be revealed as the season progresses. Winning looks will once again be available immediately in Amazon's "Making the Cut" store.
S1 featured brief insertions with Klum & Gunn in fun locals around the world. There are none of those this time. Heidi & Tim are still very much present, but this season is all about the designers and their clothing. Get ready for some surprises within the challenges as well as a few cameo appearances and legitimately shocking twists. I can't wait to check out the finale soon, and I can honestly say it's anyone's to win.