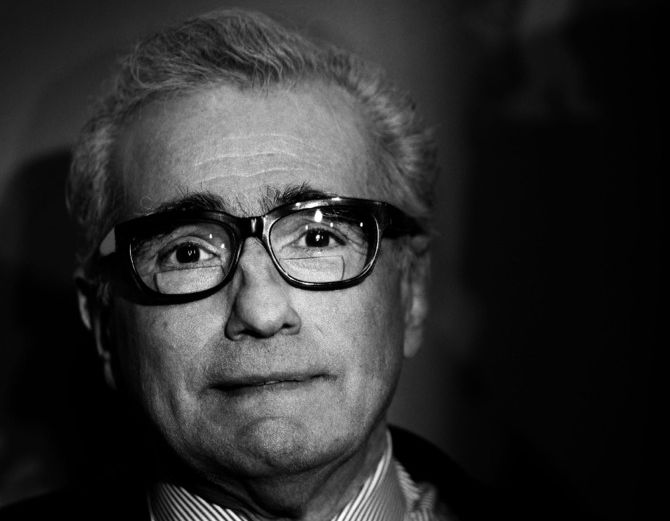 Martin Scorsese Adamant that Film is Best Experienced Outside of Home

HaydnSpurrell Martin Scorsese's reunion with Robert De Niro The Irishman has been picked up by Netflix with a $100 million budget on the contract, after Paramount passed on the project. With Al Pacino also attached, as well as reportedly Joe Pesci, Bobby Cannavale, and Harvey Keitel, it's a history-making deal that speaks to the priorities of the Hollywood studios and the ability now afforded to streamers.
Netflix hasn't spoken to a theatrical window for the film, so there's a good chance that a majority of audiences will see it for the first time in the comfort of their own homes. But, during a 90-minute masterclass, Scorsese gave his views on home-viewing and how it stacks up against the theater.
"The problem now is that it is everything around the frame that is distracting," Scorsese says (via Screen Daily). "Now you can see a film on an iPad. You might be able to push it closer to your [face] in your bedroom, just lock the door and look at it if you can but I do find just glimpsing stuff here or there, even watching a film at home on a big-screen TV, there is still stuff around the room.
"There's a phone that rings. People go by. It is not the best way." Speaking about the film itself, he said "Al [Pacino] and I've been trying to do a picture with each other since 1971." He adds, "I'm looking forward to it. Each film is a separate journey, a separate universe that you go into. Me and Bob haven't worked together for 20 years. We did a sort of commercial last year, but that's about it.
"How can we approach it? It's a similar world to GoodFellas (1990) or Casino (1995), but in a very different way. I have to find out about the style. You don't change style just to change style, but one doesn't want to be atrophied. So, what does it mean to go back into that world? The story is quite strong. The original title is I Heard You Paint Houses, and that might be the one."
The film has a 2019 release window and will head into production later this year.
Source: https://thefilmstage.com/news/martin-scorsese-says-home-viewing-is-not-t...