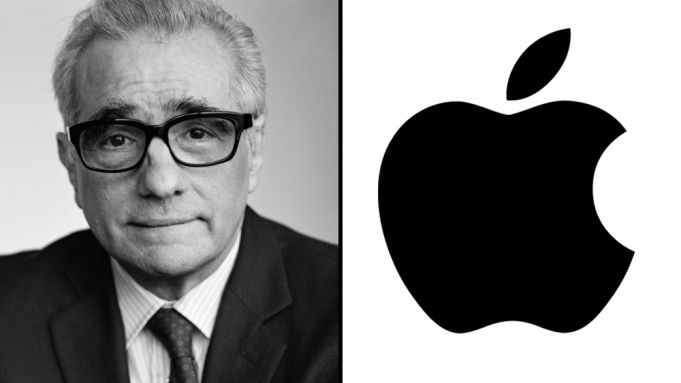 Martin Scorsese Makes First-Look Deal for Film and Television with Apple

ZachPerilstein Disney Reporter The Oscar-winning director and producer will develop projects for Apple TV+.
Martin Scorsese just struck a big deal with Apple TV+. Just a couple months after Apple stepped up to produce Scorsese's Killers of the Flower Moon, which stars frequent Scorsese collaborators Leonardo DiCaprio and Robert De Niro.
Scorsese's Sikelia Productions will develop projects for the service. The company's body of work includes The Irishman, Silence, The Wolf of Wall Street, The Departed,  The 50 Year Argument,  George Harrison: Living in the Material World, A Letter to Elia, Public Speaking, Shine A Light, and No Direction Home: Bob Dylan, and HBO series Boardwalk Empire and Vinyl.
Apple continues on its quest to dominate Hollywood. Apple adds Scorsese onto a long list of deals the trillion-dollar big tech company has made. That list includes deals with Ridley Scott's Scott Free Productions, Leonardo DiCaprio and Jennifer Davisson's Appian Way, Idris Elba's Green Door Pictures, A24, Imagine Documentaries, Sesame Workshop, and The Peanuts. Apple also has individual deals with Oprah Winfrey, Alfonso Cuaron, Julia-Louis Dreyfus, and Justin Lin.
Obviously, this is a good decision for the legendary filmmaker. Signing with an ultra-wealthy corporation is a smart decision. Scorsese will also have the benefit of having his films still do theatrical releases through Apple. So, truly he will get the best of both worlds.
Scorsese, in his later years, has started to make more expensive projects like The Irishman and Killers of the Flower Moon. So, it only makes sense he goes to a company that has the power and financial security to continue bankrolling these projects.
Be sure to follow Cultjer for the latest TV and film news.