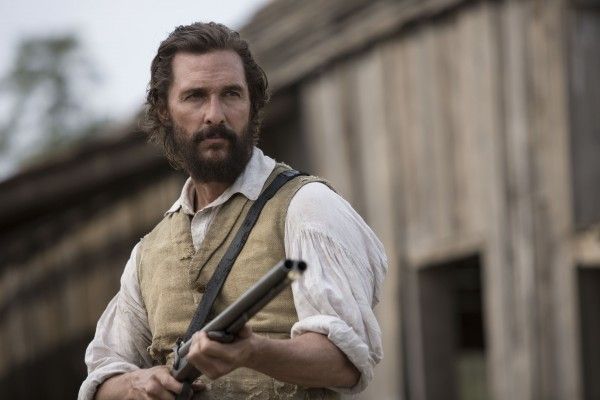 Matthew McConaughey Eyed for Role in Steven King 'The Dark Tower' Adaptation

HaydnSpurrell The Wrap has announced that McConaughey has been offered two roles in the potential franchise-to-come, currently at Sony.
The role of Roland Deschain, the legendary Gunslinger of the novels (and namesake of the first novel) is just one of the parts McConaughey has been offered. That other is the 'Man in Black'. For fans of Steven King's work, this will ring bells.
The Man in Black is a significant villain in the novels, a guise taken by Randall Flagg, who is also the villain of The Stand. Ironically, it's the very part McConaughey was offered by WB for a mini-series adaptation of that very work.
The Dark Tower doesn't have a production start date, but is slated for a January 13, 2017 release.
Source: Cinemablend