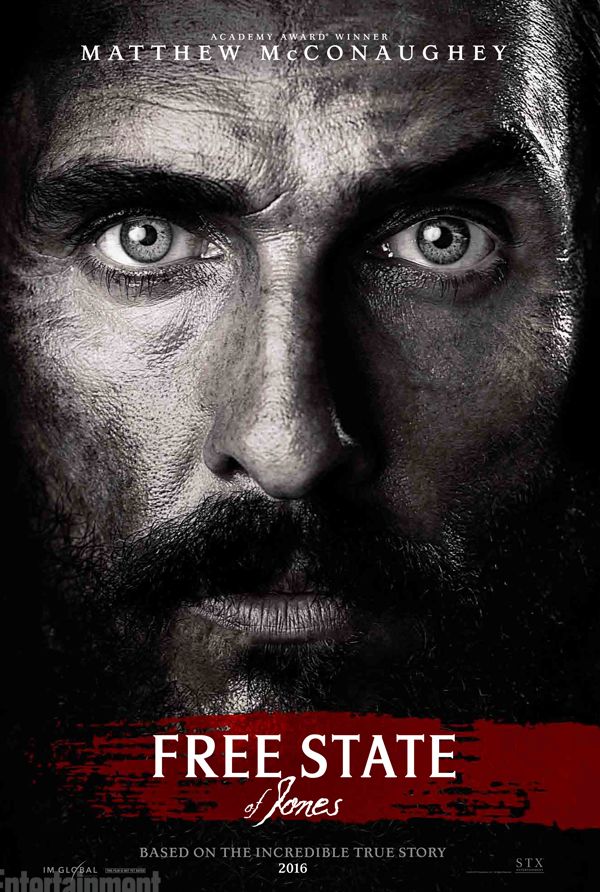 Matthew McConaughey in Civil War Movie 'Free State of Jones'.

NadiaA71 Free State of Jones is a movie based on the extraordinary true story of Newt Knight, a Mississippi farmer who rebelled against the Confederacy during the Civil War. With other farmers and local slaves he established the Free State of Jones in Jones County, Mississippi.
Matthew McConaughey is in the lead role as Newt Knight and Kerri Russel as Serena. Gugu Mbatha-Raw is cast as Rachel, a former slave whose marriage with Knight created the first mixed-race community in the region.
Free State of Jones is directed by Gary Ross (Hunger Games, Seabiscuit) who co-writes it with Leonard Hartman. The movie is expected to hit the theatres on May 2016.
src: EW