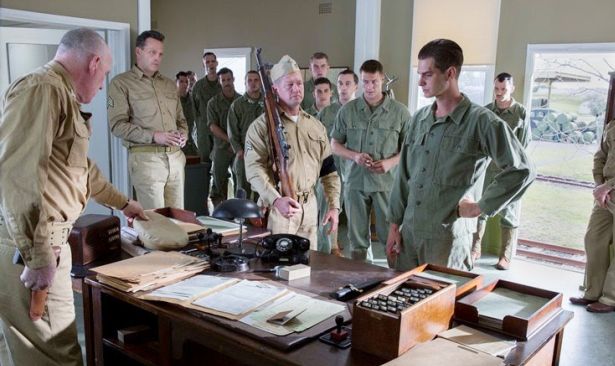 Mel Gibson's 'Hacksaw Ridge' gets an Award-Season Release Date

HaydnSpurrell Lionsgate has announced a release date for Mel Gibson's World War II tale, set for a November 4, 2016 wide release.
The film stars Andrew Garfield, Sam Worthington, Luke Bracey, Teresa Palmer, Hugo Weaving, Rachel Griffiths, and Vince Vaughan and chronicles the story of Corporal Demond Doss, the first conscientious objector to receive the U.S. congressional Medal of Honour.
Doss (Garfield) was drafted into the war at 23. He refused to kill or carry a weapon, and became stationed as a medic. President Truman presented Doss with his commendation November 1, 1945, for numerous acts of bravery and sacrifice in the line of duty. Doss single-handedly saved the lives of 75 men unarmed.
Hacksaw Ridge is written by Robert Schenkkan and Randall Wallace. Not much is known about the film though it looks set to focus on 1945's three-month assault called Operation Iceberg, or the Battle of Okinawa. Hacksaw Ridge was the name given to the location.
Source: Comingsoon