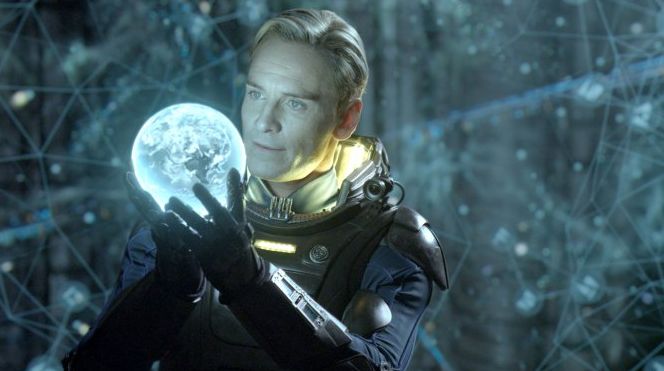 Michael Fassbender Teases 'Alien: Covenant' and Working with Ridley Scott

HaydnSpurrell Michael Fassbender seems like one of the busiest actors in the business right now. Currently filming Alien: Covenant at the moment, the actor took the time to speak with Variety regarding the film, though he wasn't overly forthcoming.
"The sets are fantastic. Again, the most impressive sets I've seen since 'Prometheus,' which was the original setting. It's a fantastic mixture of high-end technology and primitive elements. The way that I can explain it is the same way that Ridley did 'Blade Runner.'"
Nothing that can reveal much about the film itself, it's cool to hear some insight into the production, which is taking place in Sydney, Australia at the moment.
"You have this futuristic world where people are eating noodles, because that seems to be the cheaper food and something that will fill you up. But it's also something that harks back to the past. The weaving of those two things—past and future—together makes for an interesting world that we can aspire to, but also recognize something in it."
And on working with Ridley Scott again, Fassbender probably shares the same sentiment as a lot of repeat collaborators with the seasoned director: "It's amazing to watch Ridley work. I try to soak up as much knowledge as I can from him, because having worked on this kind of films a few times and having seen how many moving parts there are, how many people work on the set and how many departments need attention and the language, he's an absolute master."
Source: Collider