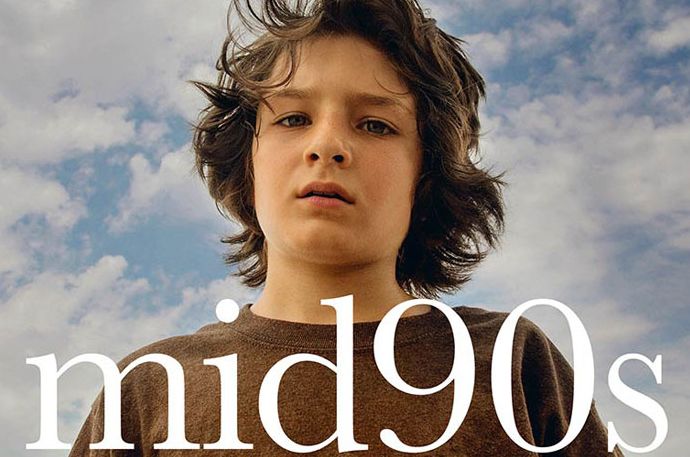 'mid90s' Review

LightsCameraJackson Critic Jonah Hill has starred in some of the biggest comedies, dramas and animated films of the past decade. Some of his on-screen work has been impressive, including his Oscar nominated performance in "Moneyball" and supporting role in this summer's little-seen "Don't Worry, He Won't Get Far on Foot". But he's still got a long way to go behind the camera, as his directorial debut "mid90s" proves.
Hill, who also wrote the screenplay, clearly made the decision to emphasize style over substance. As if the title didn't give us all the information we needed, he over does it in the first 10 minutes in an effort to set an authentic atmosphere of time and place. This bombardment includes music ("Kiss From a Rose") and pop culture and product placement at home, in stores and on the streets of Los Angeles.
The simple story's main character is Stevie (played by Sunny Suljic). He's an under-sized 13-year-old who's constantly fighting with his older brother (Lucas Hedges). Their mom (the underused Katherine Waterston) is seldom around. Needing some friends, Stevie latches-on to a group of four older skateboarders – who hangout, drink, do drugs, hook-up with girls and go to parties almost every night. Stevie quickly begins to mirror their personalities and their behavior.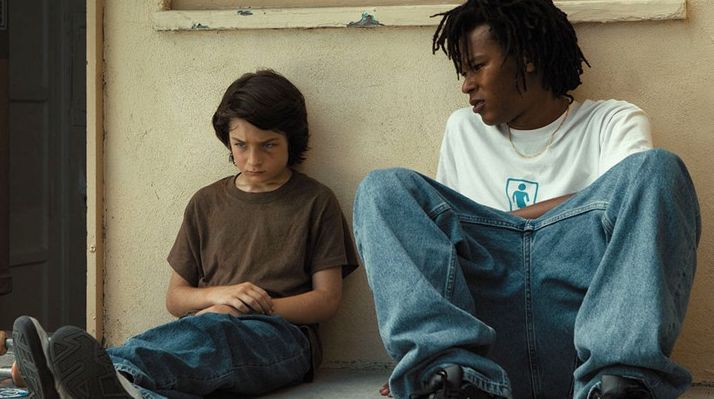 And… that's pretty much "mid90s". There's no emotional or dramatic arc. There are no important insights. No revelations. There's very little meaning and any overall purpose is unclear. Hill simply presents a slice of life look at what things were like 20 years ago for this group of (mostly) lost teens.
At just 84 minutes, "mid90s" is one of the shortest movies of 2018. It also feels thin because of the lack of substance. Of the group of skateboarders, Ray is by far the most developed and best written. He's played by Na-kel Smith, whose career should get a major bump from his performance. Suljic, who's in practically every scene, will likely get some attention as well.
But it all comes down to story. "mid90s" just kind of meanders along for the first hour or so until things take a dramatic (and predictable) turn in the scarred and borderline cringeworthy final 10 minutes. And then it's over.
Ultimately, the characters don't learn anything from their behavior. And neither does the audience. Normally themes and messages emerge from coming-of-age films (such as A24's own "Eighth Grade" from earlier this year). Hill does an admirable job bringing us back to the "mid90s" – but has nothing to say while we're there.