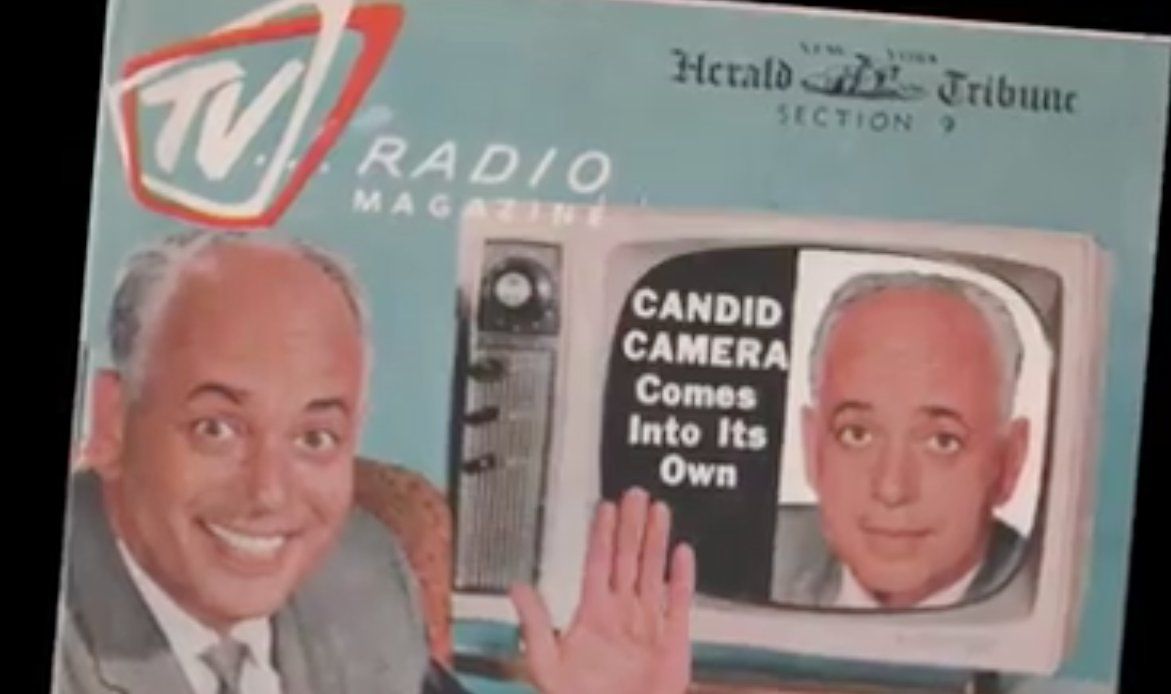 'Mister Candid Camera' Will Make You SMILE

LightsCameraJackson Critic "Mister Candid Camera" himself, Allen Funt, is the subject of a new documentary with that title that's available on Digital platforms this Tuesday August 2nd. The doc is directed and narrated by son Peter Funt, who chronicles his dad's life and career — prominently focusing on the iconic "Candid Camera" series he created.
If you're into classic TV, this film is definitely worth a watch. Some of the highlights include learning about the origins of the show, which first began as radio program "Candid Microphone" in 1947 before transitioning to "Candid Camera" in the '48/'49 TV season. "CC", in its original and revival forms, aired on all three major networks — ABC, NBC and CBS, and this doc shows plenty of clips from its heyday.
"CC" was gave birth to so many reality / hidden camera / shock-value / comedy series copycats that would follow over the next seven-plus decades, from "AFV" and "Kids Say the Darnedest Things" to "Punk'd", "What Would You Do?", "Howie Do It" and all of Ellen DeGeneres' pranks on her talk show.
"Candid Camera" was revolutionary for its time, and at one point the second most popular show on TV, only behind "The Beverly Hillbillies". It was a social experiment that made millions laugh each week. But critics were mostly against it (citing a mean spirit) until Funt and his team came-up with the iconic, "SMILE! You're on Candid Camera!" phrase and theme song.
Allen Funt was a major celebrity and one of the first true reality TV hosts. Colleagues, co-workers and major industry figures interviewed in "Mister Candid Camera" include Carol Burnett, Howie Mandel and Fannie Flagg, who appeared on "CC" long before her "Match Game" days.
Rarely seen footage from Muhammad Ali and Paul Newman helps illustrate just what kind of impact "Candid Camera" had. On the other side of the boomerang swing (a term often used by Peter to describe the ups and downs his dad had), there were financial, legal, medical and interpersonal issues. Plus Allen was once on a plane that was hijacked and everyone on board thought it was a "Candid Camera"-esque bit. Wild.
It's stunning that Funt never won an Emmy or a Peabody, and he doesn't have a star on the Hollywood Walk of Fame. He deserves that kind of recognition — and to be remembered for, as Burnett puts it, providing "honest laughter" to generations of Americans.