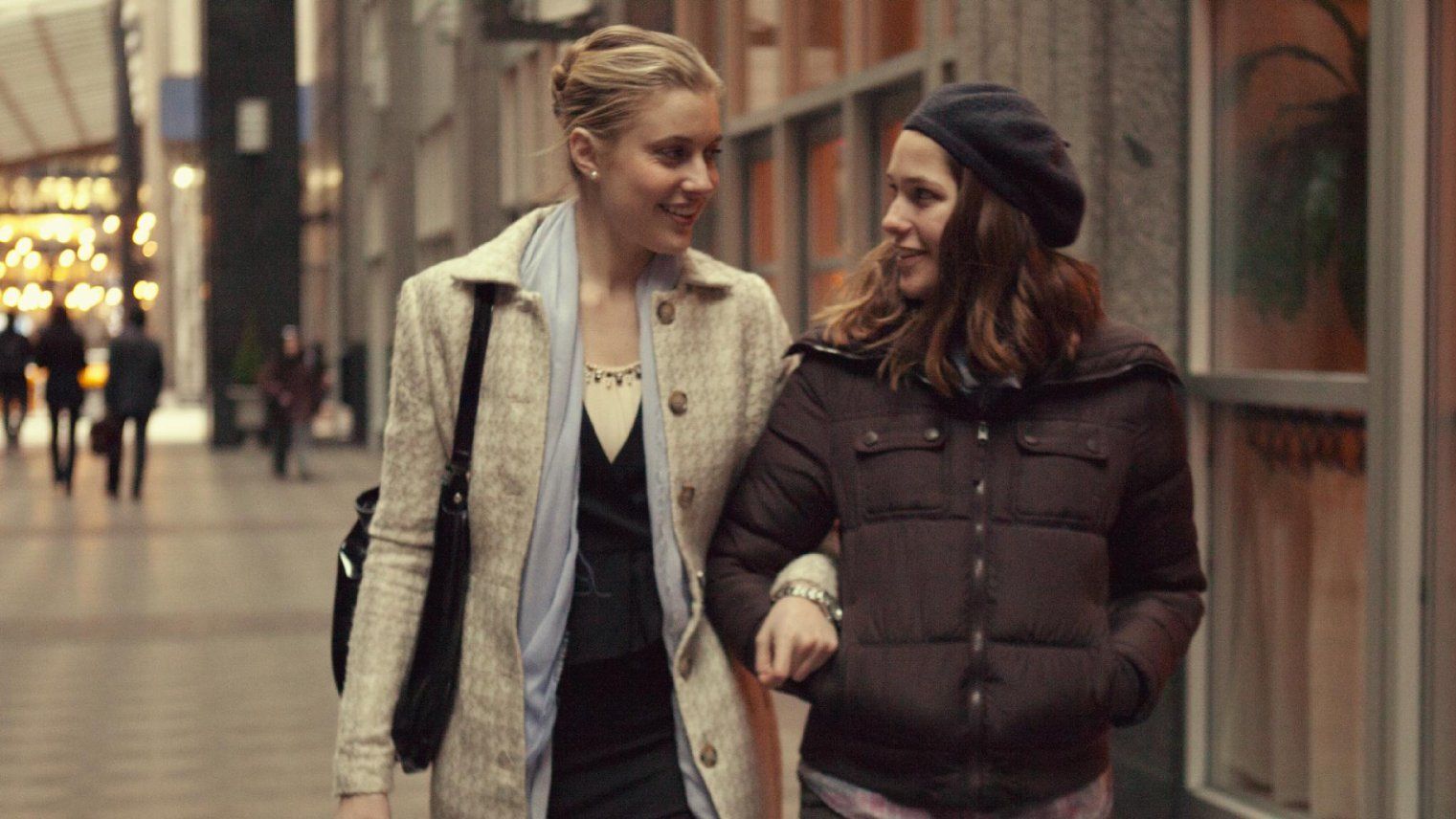 Mistress America - Baumbach and Gerwig have done it again.

themeltingfaces The second of Noah Baumbach's films to be released this year, Mistress America sees him team up with Frances Ha collaborator, Greta Gerwig, once again. Set in New York, the film introduces us to Tracy, an eighteen-year old student and budding author who has recently moved to the city.
As she struggles to adapt to her new surroundings, her mother puts her in contact with her soon-to-be step-sister, Brooke, whom she has never met, but who also lives in the big city. When the two meet, it doesn't take long for Tracy to look up to and admire Brooke, and she uses her new friend as inspiration for a new short story.
When Brooke's dream of opening her own hairdressers/restaurant is in need of a cash injection, she and Tracy – as well as a couple of Tracy's friends – travel to the suburbs to meet Brooke's highly successful ex-boyfriend, where chaos begins to reign and the central relationship between the two sisters is tested.
Chaos is actually a good word to describe Mistress America, as the film's opening half could be best described as a series of frantic five minute moments, edited together with rapid proficiency. As the two lead characters meet at Times Square in the heart of the city, and go on to have a night of drinking and dancing, there's a real kinetic energy running through the film due to a combination of music, writing, editing and performance.
With the setting of New York – which is a character in its own right here – this dazzling and quick paced style of filmmaking is rather fitting, and helps in making us as an audience get swept up in the whirlwind relationship that unfolds on the screen.
In its second half, Mistress America could quite easily make the jump from screen to stage with ease, as the final thirty minutes or so take place in one house. The energy never lets up though, mainly through the committed and wonderful performances, but also the tight writing from Baumbach and Gerwig.It's all a bit farcical and screwball and the film has a definite feel of a Woody Allen film – before he became boring – but wrapped up in a neon coloured, 80's package – complete with a synth soundtrack.
The eccentricities of the characters – especially Brooke – certainly ring true to somebody from an Allen film, and then there's the use of New York too – a familiar locale in the filmmaker's work. But whilst it has a lot in common with Allen's work, Mistress America has a lot to say about adolescence too as Tracy tries to be older than she is.
There's a particularly great sequence where she's desperately lost in deciding which type of pasta to buy for her and Brooke, and her naivety and inexperience in cooking become patently clear. It's these moments where Tracy and her friends deal with their youth in an adult world, that made me think of John Hughes' The Breakfast Club and the film's 80's stylings suddenly made sense.
It's a strange combination of John Hughes meets Woody Allen, but one that works magnificently with Mistress America speaking to both younger and older audiences alike. What I really loved about the film though is that it's a film with central female characters that doesn't revolve solely around men, and Mistress America is a hopeful sign of Hollywood finally catching up with the times.
Brooke and Tracy aren't particularly 'strong' characters and neither do they have to be; instead they are fully fleshed, layered people with flaws, insecurities and ego, which makes Mistress America not only pass the Bechdel test, but one of the most satisfying cinematic experiences I've head this year.
Baumbach and Gerwig have done it again with Mistress America. It's a funny, intelligent and human piece of work presented with style and vigour. I can't wait to see what they do next.