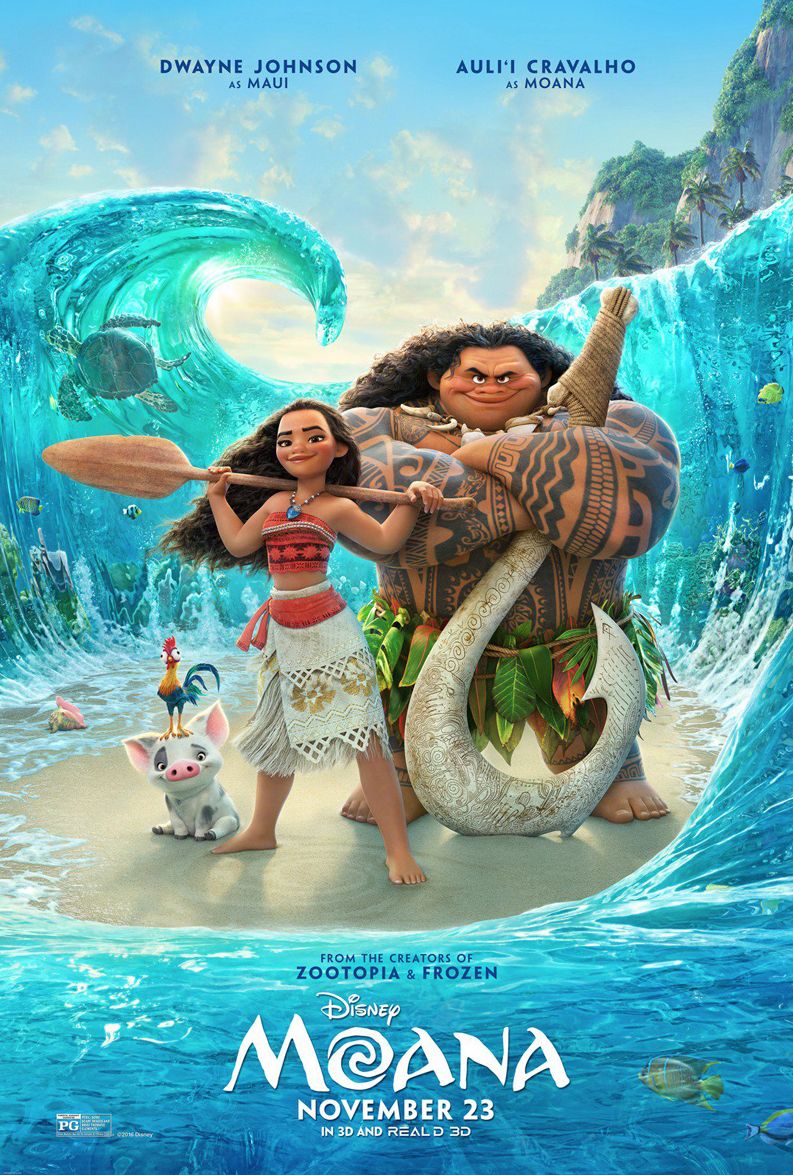 "Moana" Review

LightsCameraJackson Critic In Disney's "Moana", the title heroine sings a song called "How Far I'll Go" (which is performed in its entirety twice and reprised two more times). In it, there's a line that perfectly sums-up this movie: "Everything is by design". With this latest effort, Disney shows it's till stuck in the 90s, serving-up a formulaic, uninspired princess plot. Isn't it time they "Let it Go"?
Moana is a native of the island, Motonui (a name she mentions at least 75 times in the movie). Her parents are the leaders of their tribe so she's next in line to rule. When a fish shortage arises, Moana wants to head-out deeper into the Ocean. But her father has told her never to go beyond the reef...for there's danger out there...(apparently she hasn't watched "Finding Nemo").
Once a family member dies (if that wasn't in the script, Disney couldn't have made the movie), Moana decides to honor that person's legacy by going on a quest to save her people (the coconuts are also going bad - the ever-present Disney Environmental Message is also all over this film). She needs to find the legendary demigod Maui (voiced by Dwayne Johnson), so together (along with a pet chicken named He-He), they can return a tiny green charm to the mother nature-type goddess of the islands, who will make everything well again.
At one point, Maui tells Moana, "If you wear a dress and have an animal sidekick, you're a princess". The EIGHT writers who worked on this story likely thought they were being clever, but they're actually dissing their own brand. This movie is SO Disney it's shocking. Every single element is contrived and completely expected, including co-song writer Lin-Manuel Miranda (of "Hamilton" fame) doing one of his freestyle raps in the closing credits.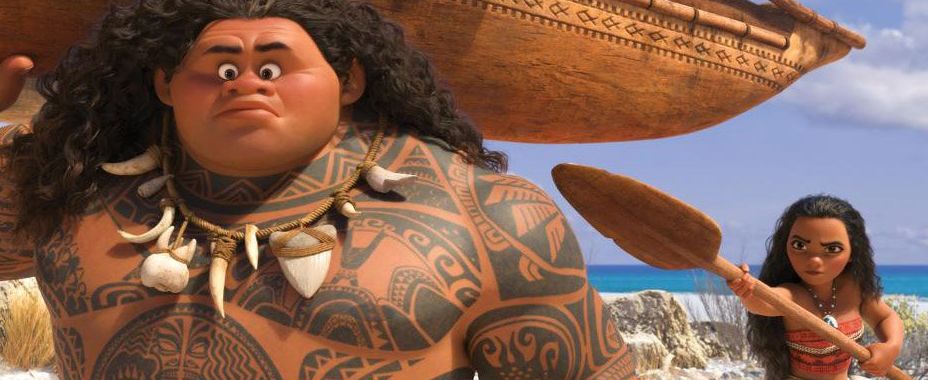 Johnson's image fits the "larger-than-life" personality of Maui, but the character just didn't work for me. I actually think his voice is a little too thin for the part. There are also some coconut pirates (What?), a giant crab who actually makes an unfunny reference to Sebastian from "The Little Mermaid", and of course, He-He the mindless chicken - the stock character and the only thing that will keep kids from being completely bored.
"Moana" pales in comparison to this year's top animated films: "Trolls"Maui modernized the genre - and is just flat-out FUN. "Kubo and the Two Strings" and "The Little Prince" are filled with authentic characters, drama and emotion. And Disney's own "Zootopia" is packed with creativity and has both an edge and a point of view. "Moana" has NONE of that. It's the year's biggest cash-grab: a "paint-by-numbers" film designed to target families over the holidays, make billions in merchandise, and plant the seed for a Broadway show in 2-3 years.
To borrow another line from the soundtrack, you should stay, "AWAY! AWAY!"