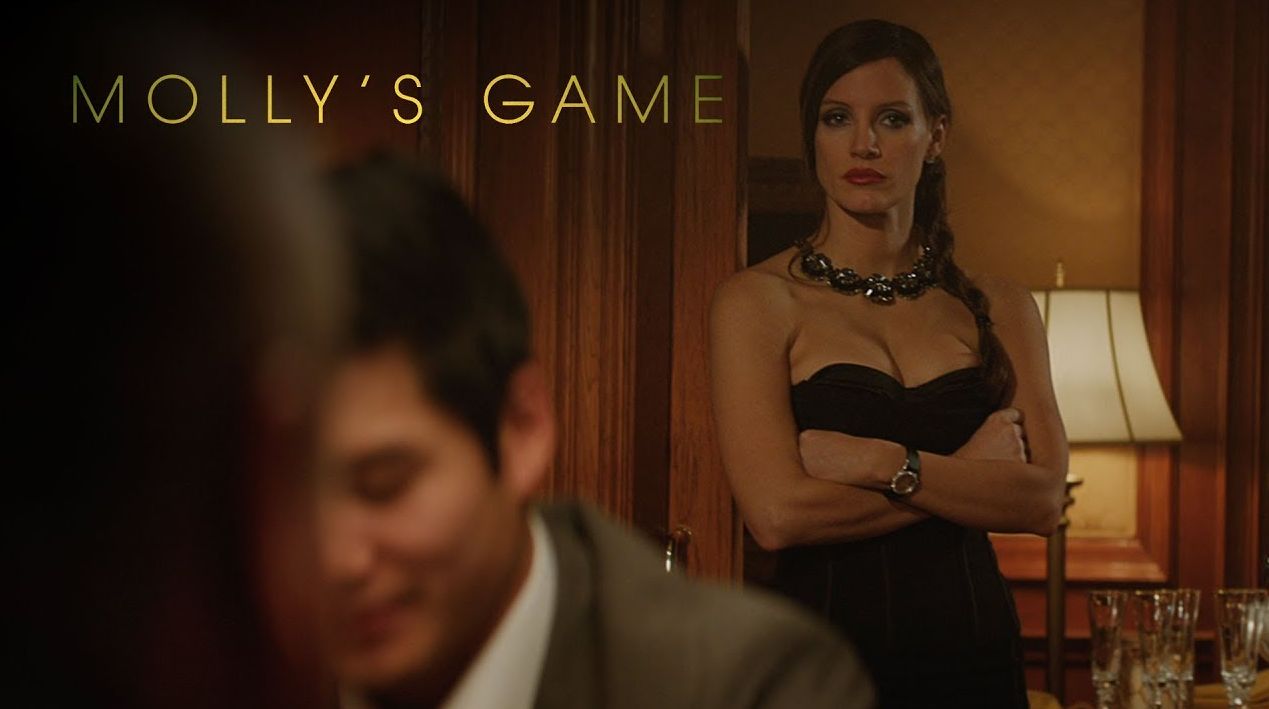 'Molly's Game' Review

LightsCameraJackson Critic "Molly's Game" marks the directorial debut of "The West Wing" creator and "The Social Network" writer Aaron Sorkin. He also penned the screenplay. And just to make sure you know that "Molly's Game" is an Aaron Sorkin movie, the opening scene features incredibly fast editing and rapid-fire narration from the title character, played by Jessica Chastain.
Sorkin's trademark high energy dialogue is present throughout the entire 2 hour, 20 minute "Molly's Game". This is the "true" story of Molly Bloom – a former world-class skier who earned the title "The Poker Princess" for her success in the world of high-stakes, underground poker, first in LA and then in NYC. A-list celebrities, athletes, and political and business leaders were some of her clients.
In 2014, Bloom wrote a tell-all about her experiences called Molly's Game (though she didn't exactly tell all). Sorkin's script is based on the book, with one, major change. In the movie, Bloom's book was published prior to her arrest by the FBI in 2011. The book actually plays a key role throughout the film – from the opening scene to the climax. The fact that Sorkin felt the need to twist reality to add more drama to this story shows he didn't think he had a winning hand otherwise.
The "Molly's Game" timeline bounces back and forth between her early pre-poker life, as an Olympic hopeful, training under the guidance of her strict father (played by Kevin Costner), her days early days hostessing poker nights, her rise to making $4 million a year running exclusive games – and her downfall. Idris Elba plays Bloom's reluctant attorney, Charlie Jaffey.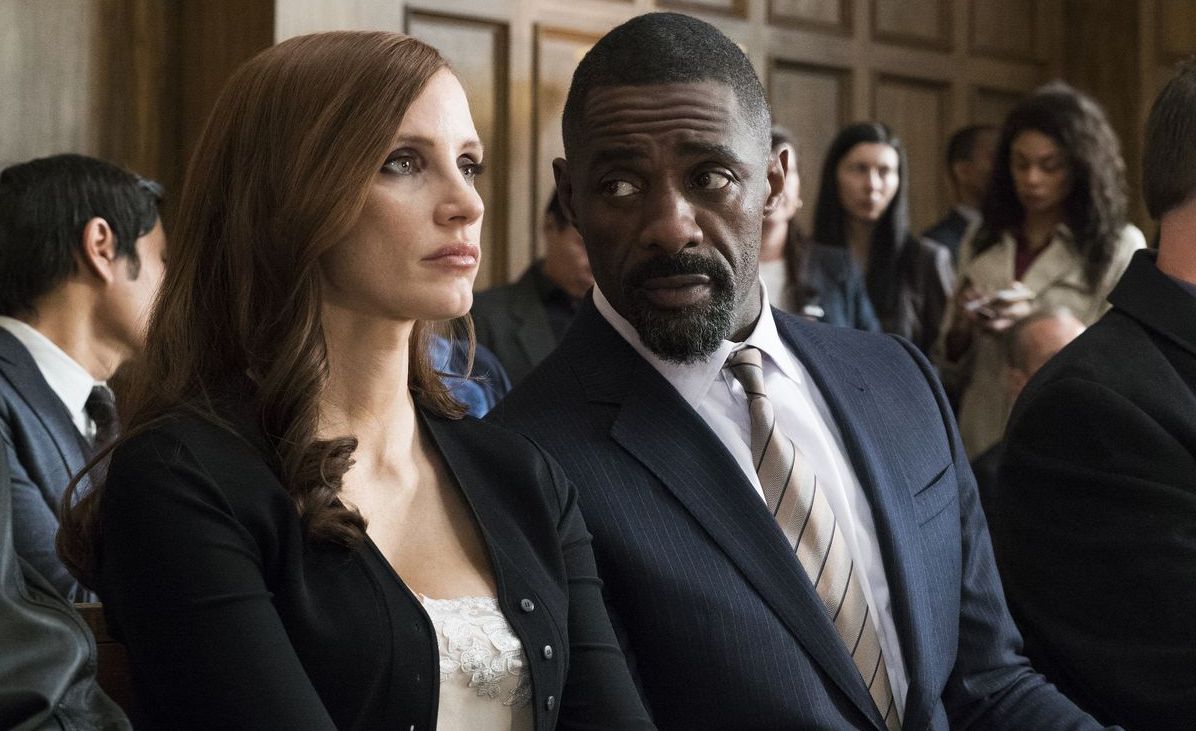 Chastain is in practically every scene of "Molly's Game". She gives yet another tour de force performance, keeping you glued to the various parts of the Molly Bloom saga. However, the overall showy nature of the film does keep you at a distance. You a clearly an observer here and not a player.
Chastain may have locked-up the award for most wardrobe changes in a movie this year. She wears dozens (maybe close to 100) of outfits – some only appearing on screen during montages.
Elba is very good, though I wish his role didn't feel so limited. The relationship between Jaffey and his young daughter parallels that of Molly and her father. A pivotal, late scene involving Chastain and Costner is hampered buy some extremely poor editing.
If you're into poker, or always wanted to be, you'll appreciate the insights. Molly's narration includes descriptive details on the game-play, and Sorkin includes some clever on-screen graphics.
But while poker is the framework, "Molly's Game" is really about addiction, the pressure to succeed and knowing when to fold. It's not the best hand you could be dealt this awards season, but it's worth the gamble.