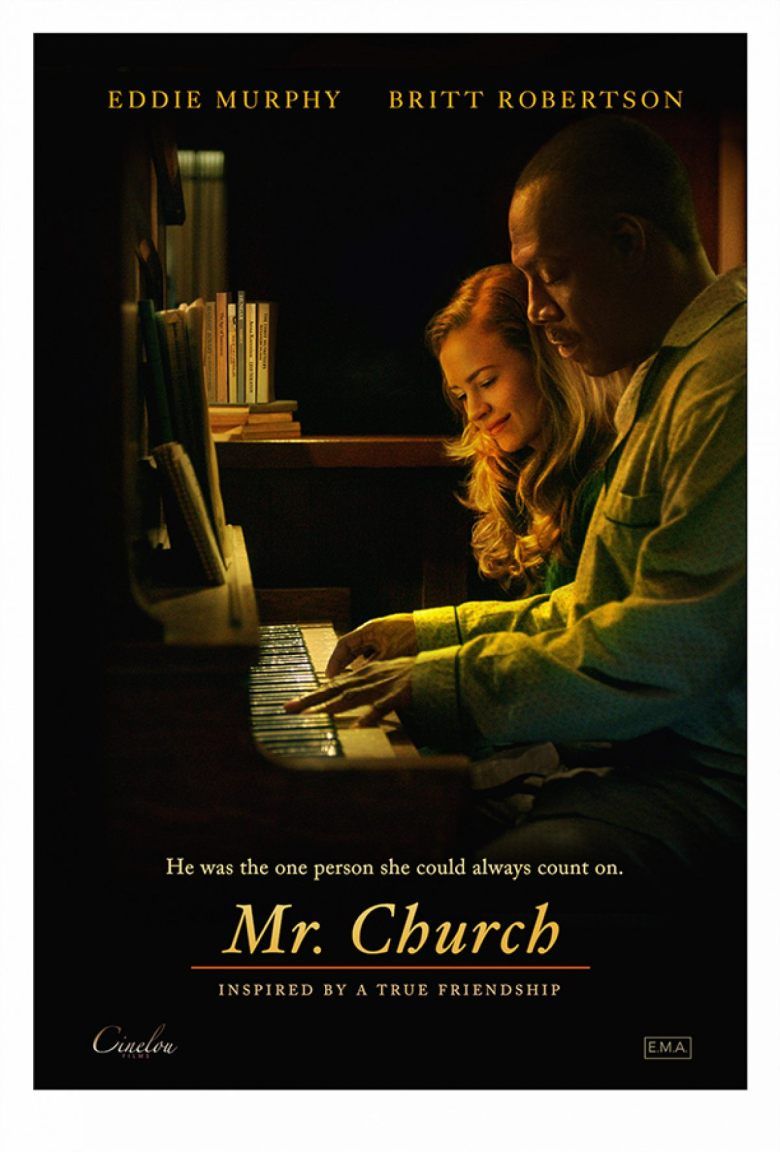 "Mr. Church" Review

LightsCameraJackson Critic I could thoroughly describe how the low-budget drama, "Mr. Church", is basically a Hallmark Hall of Fame movie that sugar-coats numerous serious issues and situations, including terminal cancer, divorce, single parenthood, both alcohol and child abuse, drunk driving and neglect. It's also an extremely simple Circle of Life story that packs-in way too many coincidences and too much symbolism. But instead, I'm going to devote the remainder of this review to the actor who portrays the title character in "Mr. Church", Mr. Eddie Murphy. If you thought Murphy had left the entertainment industry for good here's some great news: This small film proves that he's still got it - and that dramas are now where he belongs.
Murphy hasn't starred in a film since 2012's disaster, "A Thousand Words", and he hasn't received mass, critical praise for a performance since his Oscar-nominated work in 2006's "Dreamgirls" - a role that was extremely showy. Here's what's incredible about what Murphy is able to accomplish in "Mr. Church": Without a fat suit, flashy costumes, a wacky voice or outrageous makeup, not relying on punchlines or big laughs, and without a partner to play-off of, he delivers one of the standout performances of his career.
The role of Henry Church, who becomes the house cook to a sick mother and her young daughter in 1970s Los Angeles, is as sincere and substantial as they come. Church is a genuine, mutli-layered character, who eventually becomes the life mentor to Charlotte (played by "Tomorrowland"'s Britt Robertson). Murphy himself has been credited for being a mentor and inspiration to many comedians and actors working in the business today.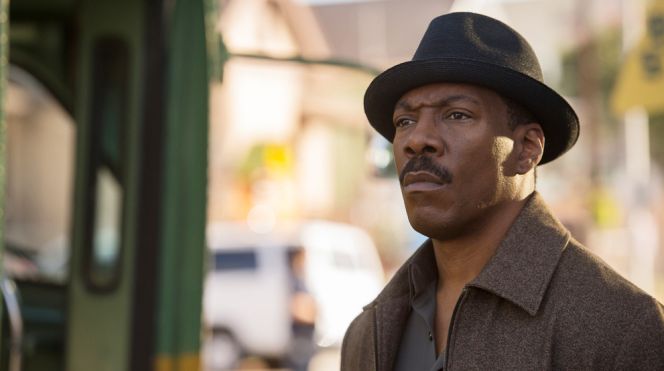 As Mr. Church, Murphy stays low-key, rarely raising his voice, and he really does cook on screen (though, unlike what alter ego Donkey would've suggested, Murphy never makes waffles). But he is not without emotion, often conveyed in quiet moments and silent glances. As the film unravels, we get bits and pieces of what eventually adds-up to the complete extent of Church's situation in life. There are scenes in which Murphy portrays Church as intoxicated, but never does it come-off as over-the-top (or something pulled from one of his "SNL" sketches from decades ago).
"Mr. Church" spans 15 years, and Murphy successfully pulls-off the range, both in appearance and performance, something most films struggle with. The script provides showcase moments in each act, with each of his co-stars, and Murphy nails them all.
"Mr. Church" isn't a great movie by any means, but Murphy's performance makes it worthy of attention - the kind of attention that matters more than earning gold statues. It's the kind of attention that earns respect and, hopefully, shows Hollywood that Eddie Murphy is still one of the most talented actors of our day.