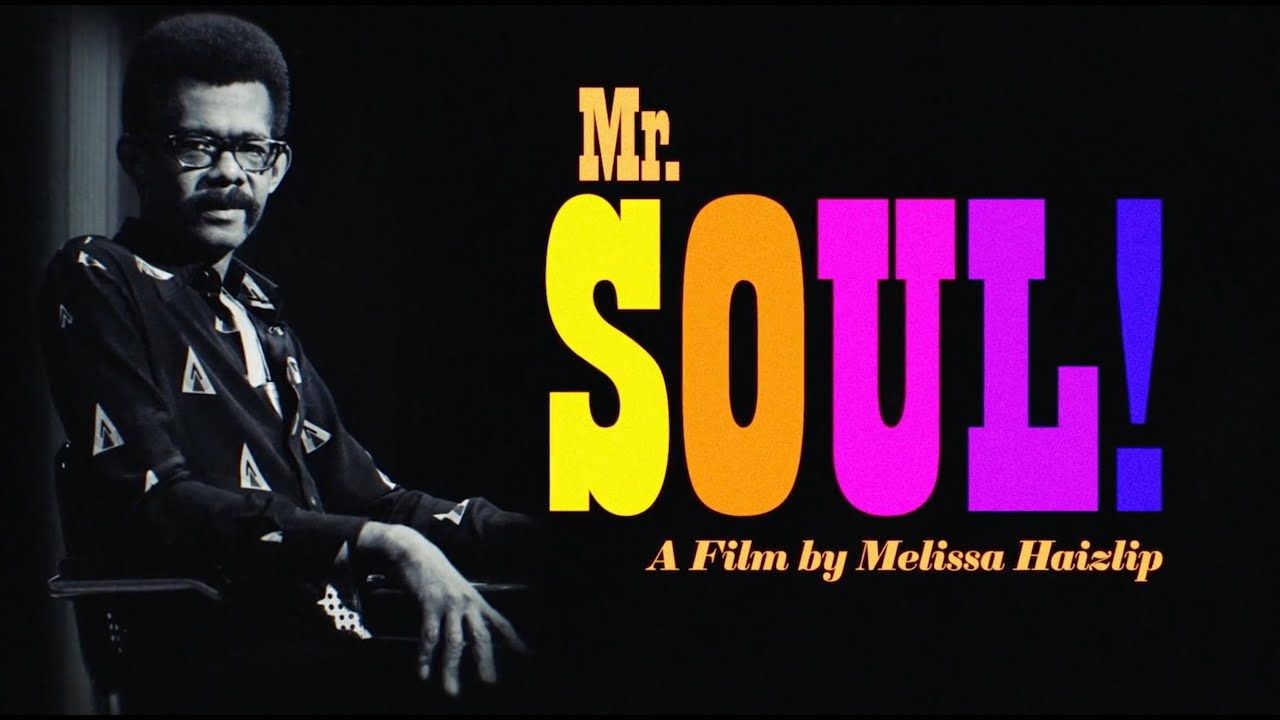 'Mr. SOUL!' Review

LightsCameraJackson Critic "Mr. SOUL!" chronicles the life of Ellis Haizlip — producer and host of the groundbreaking public broadcasting show "SOUL!", which ran from 1968-'73. Based in NYC, the program showcased African American singers, dancers, poets and political figures — breaking both barriers and rules along the way.
As director, Ellis's niece, Melissa Haizlip, beautifully presents all sides of her multi-talented uncle. Ellis was a laid-back and unassuming host. Producing was his thing. And he was great at it. But when the show's first few hosts didn't work out Ellis stepped in. And he quickly took to the new role. His earnest and insightful style worked on all levels. Haizlip never want to be the star of the show. His idea was to give his guests the opportunity to shine. And did they! Haizlip also understood his predominately (but not entirely) Black audience, which desperately wanted to see their under-represented culture and points of view presented on television during this turbulent time in our nation.
"Mr. SOUL!" is a balance of the man and the show. We learn how "SOUL!" was built from the ground up, going from an experiment to cult status as "America's First Black Tonight Show". In 1970 "Soul!" was carried on over 70 public broadcasting stations around the country. It helped launched the careers of so many urban, R&B and soul singers and groups, including Ashford and Simpson, Earth, Wind & Fire, Gladys Knight and the Pips — and showcased Black superstars such as Stevie Wonder, Al Green and Harry Belafonte. Interviews with performers, family members, colleagues provide insight into what it was like working with and being around Haizlip. Blair Underwood provides the voice-over for Haizlip's own words, nicely inserted throughout the film.
But Ellis Haizlip wasn't simply the Black Dick Clark, and "SOUL!" wasn't just an African American equivalent of "American Bandstand". The show was also a platform for content not found on other shows: modern poetry, contemporary dance and political conversation. And, because of the freedom Haizlip enjoyed as producer, he booked the likes of Muhammad Ali, Louis Farrakhan and Jesse Jackson — and engaged in no holes barred discussions on civil rights, poverty, the Vietnam War, and social injustice — all issues viewers wanted to hear.
This important political aspect of the show also caused its demise, which is a fascinating final chapter of "Mr. SOUL!" This section also provides some insightful context to the thinking of this TV pioneer.
There was a purpose behind every decision Ellis Haizlip made, and the structure of "Mr. SOUL!" follows suit. This is highly engaging storytelling about a man and TV show I new NOTHING about going in. But I'll now be taking inspiration from Haizlip and his milestone creation every day going forward.