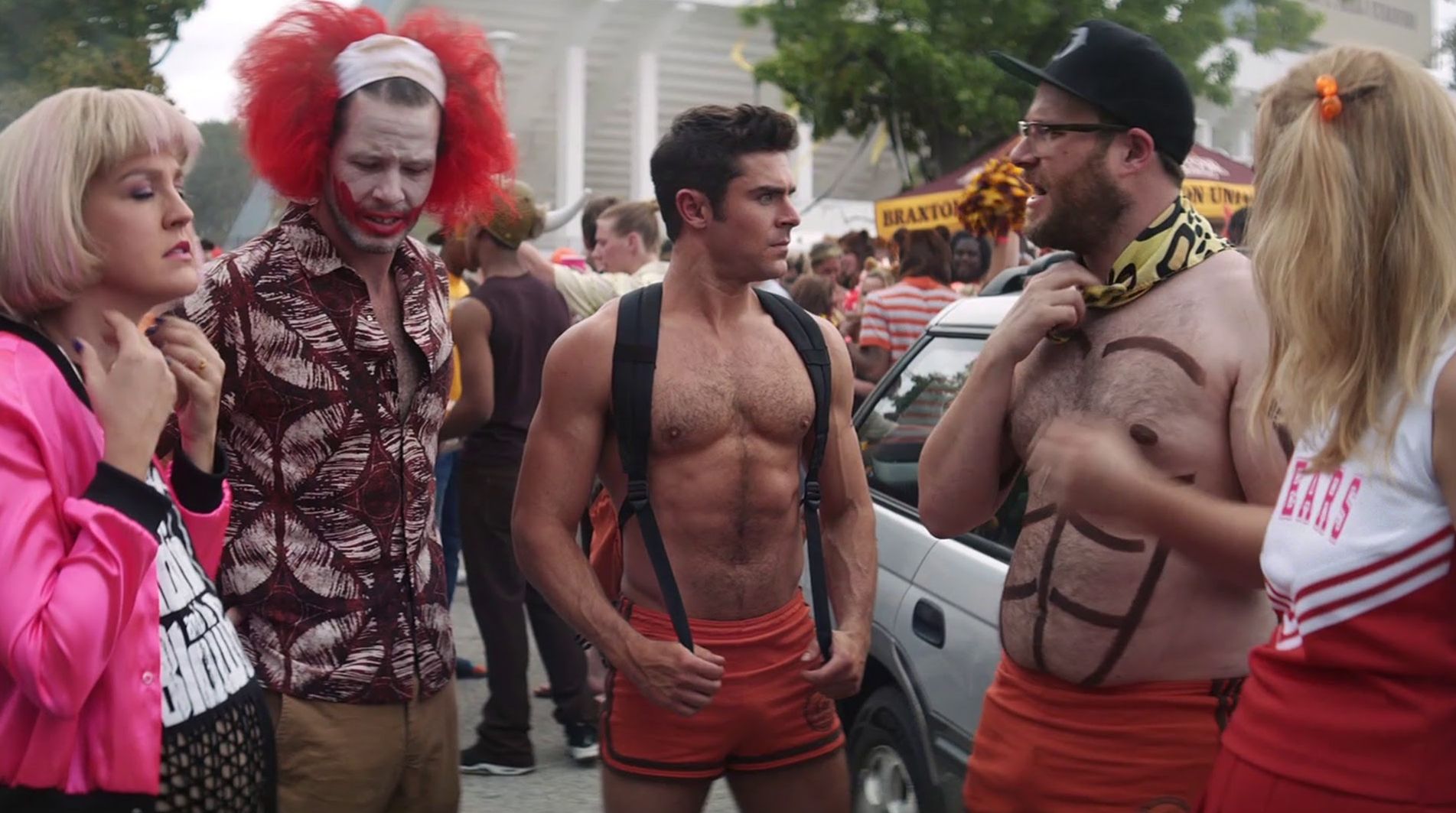 "Neighbors 2: Sorority Rising" Review

LightsCameraJackson Critic "Neighbors" was Universal's highest-grossing movie of 2014, so it's no surprise that the studio decided to ring the doorbell again. Like "22 Jump Street", "Neighbors 2: Sorority Rising" doesn't hide the fact that it's basically re-hashing the same plot. The difference: Channing Tatum and Jonah Hill's second go-around as undercover cops was consistently funny while Seth Rogen and Zac Efron's college sequel simply isn't.
Even with its wildly ridiculous storyline, "Neighbors 2" is based in reality: In the U.S., Sororities are not allowed to throw parties. And since the release of the original "Neighbors", Abercrombie & Fitch have gotten rid of their shirtless models.Kicked-out of his friend's house and not pleased with his job "demotion", Teddy (Efron, who still spends much of the film without a shirt) gets desperate and decides to visit his old college frat house. His former neighbors, Mac and Kelly (played again by Rogen and Rose Byrne) are happily expecting their second daughter - and looking forward to moving into a new home in 30 days.
When Teddy realizes that a new college sorority, Kappa Nu (led by Chloe Grace Moretz's Shelby) plans on renting his old Delta Si house, and throwing incredible parties to make enough money to pay the rent, Teddy decides to become their mentor. Of course, this doesn't make Mac and Kelly happy, as they need a quiet neighborhood until they sell their house.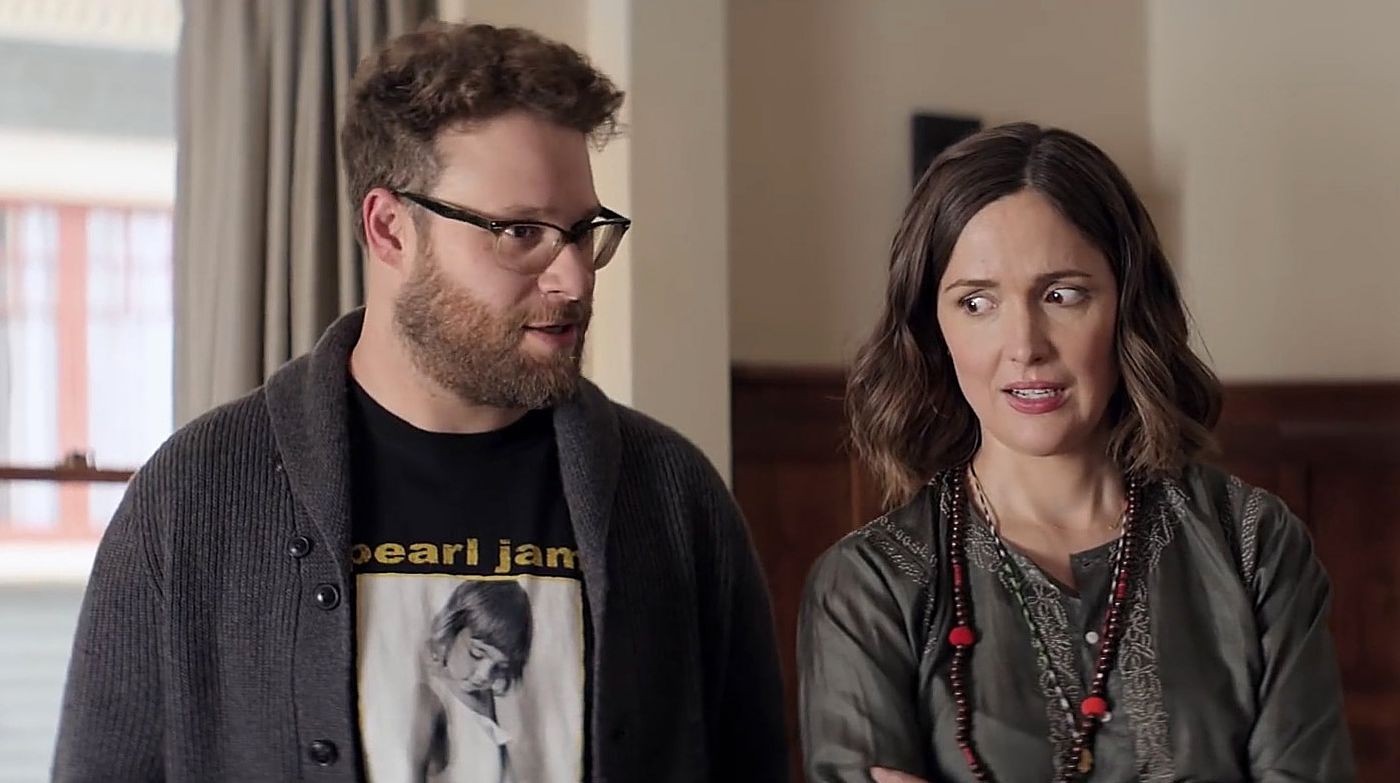 Cue a non-stop stream of revenge pranks, including the return of the airbags gag - and the results are much more deflated this time. The original "Neighbors" had a decent number of quality jokes and smart comical references amidst all the chaos. I chuckled less than half a dozen times during "Sorority Rising", and half of those were thanks to a few celebrity cameos. Many scenes go on way too long, are awkwardly staged and have absolutely no purpose.
The five (!) writers (Rogen being one) relied on the wild college life for humor - but we've seen this in so many other movies - it's not shocking and far from amusing. There's also plenty of anti-sexism preaching, but it's difficult to take seriously when squished between moments of babies playing with sex toys and teen girls in wet bikinis.
How about a legitimate twist in the story? Nah - Rogen and returning director Nicholas Stoller didn't dare mess with success. "Neighbors 2" is this year's biggest, most blatant money-grab. If you think you know what you're in for, expect to be underwhelmed.