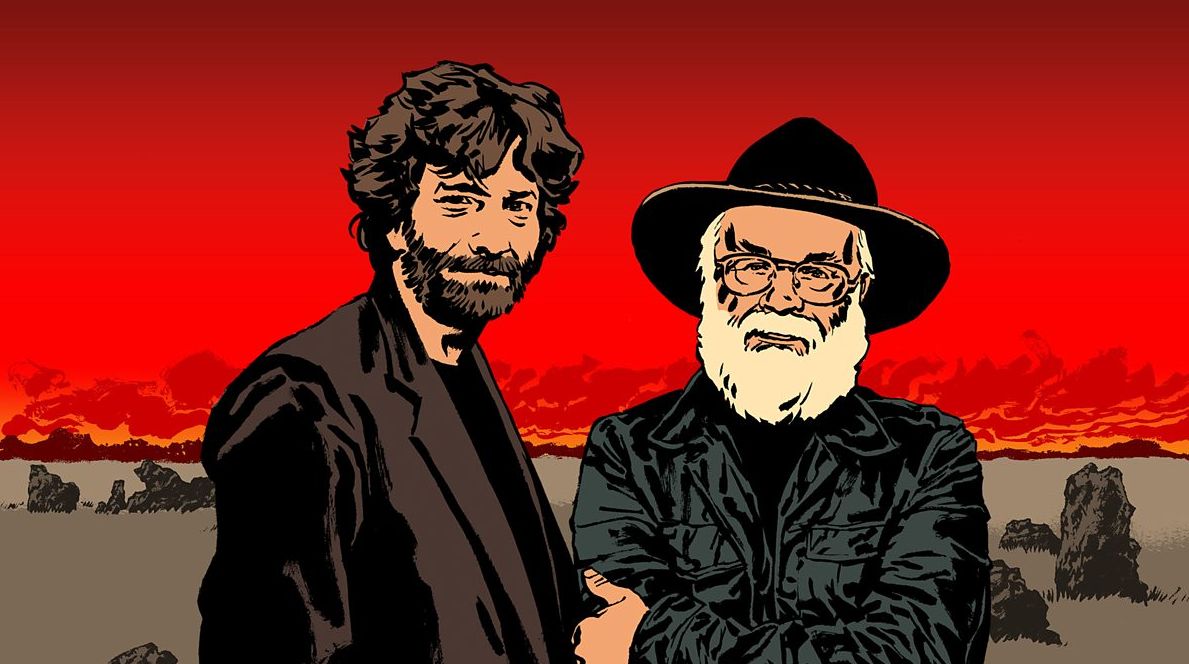 Neil Gaiman and Amazon, BBC Teaming for TV Miniseries Adaptation 'Good Omens'

HaydnSpurrell Neil Gaiman's works have struggled to take off in the past in the world of adaptations. But with each passing year, adaptations are getting more and more prolific, and so it was only a matter of time before the talented author's work finally came to life on screens big or small.
With American Gods on the way this year on Starz, and with Sandman in development (though looking quite stuck for the time being), now Good Omens, which Gaiman co-wrote with Terry Pratchett, is in development for a TV miniseries. Amazon Studios announced a collaboration with BBC, where it will air in the U.K. The series is intended for debut on Amazon Prime in 2018.
Gaiman is attached as showrunner, which will be his first foray into that particular realm (and maybe a natural next step following his involvement in American Gods), and he will also write every episode of the series. So, fans of the material can rest easily and get excited. Pratchett passed about in March, 2015, and Gaiman has made a statement regarding the new development.
"Almost 30 years ago, Terry Pratchett and I wrote the funniest novel we could about the end of the world, populated with angels and demons, not to mention an 11-year-old Antichrist, witchfinders, and the four horsepeople of the Apocalypse. It became many people's favorite book. Three decades later, it's going to make it to the screen. I can't think of anyone we'd rather make it with than BBC Studios, and I just wish Sir Terry were alive to see it."
Source: Collider