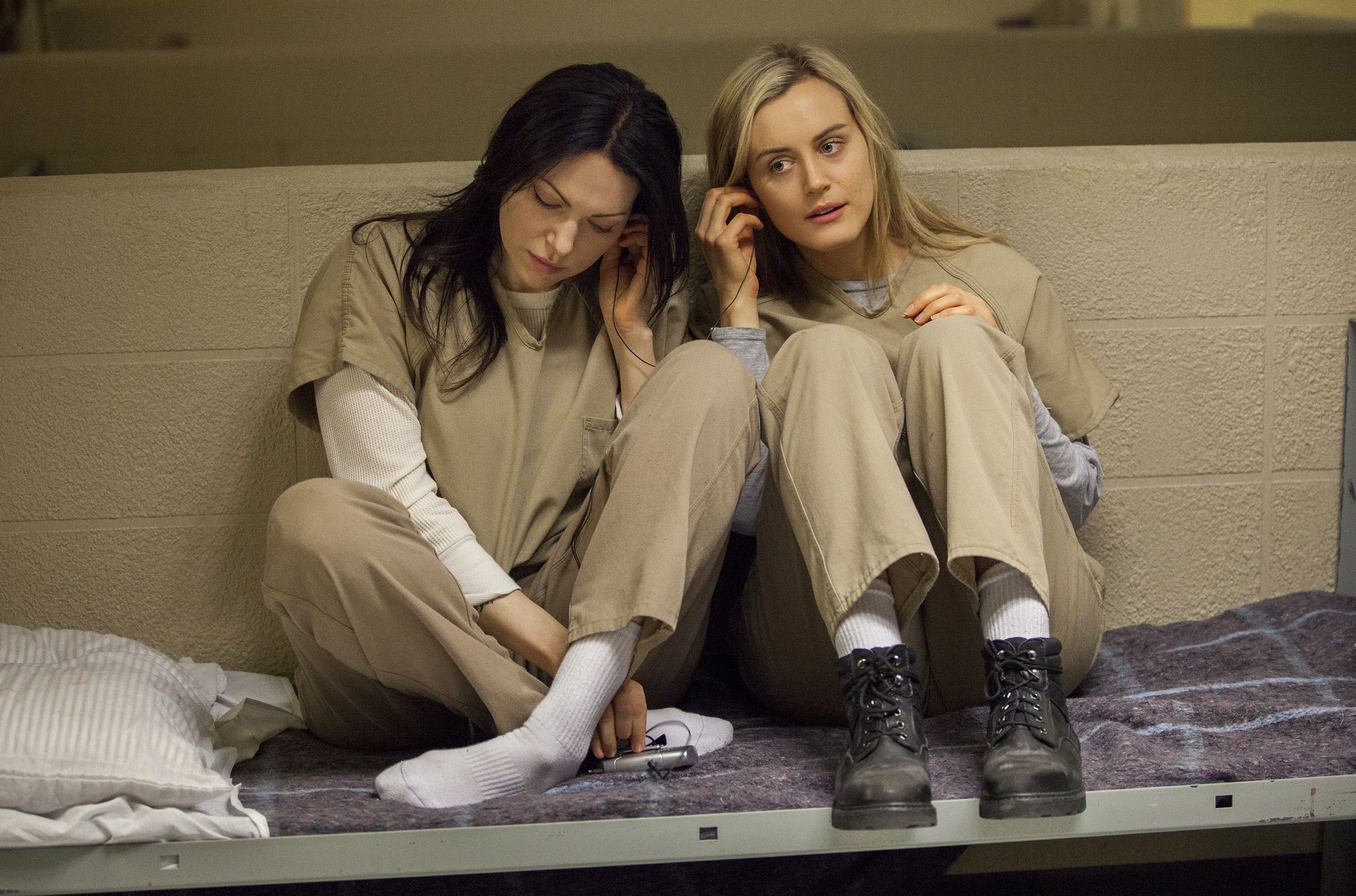 Netflix Spotlights its Successful Female-Led Shows

HaydnSpurrell Netflix hosted a Rebels and Rule Breakers Luncheon along with Women in Film and SAG-AFTRA, attended by some of the streaming giant's most powerful women, at the Beverly Wilshire Hotel on Saturday.
Attendees included Jessica Jones star Krysten Ritter, Orange is the New Black showrunner Jenji Kohan and star Laura Prepon, Making a Murderer creators Moira Demos and Laura Ricciardi, and grace & Frankie star Jane Fonda as well as co-creator Marta Kauffman.
"If you had told me 20 years ago that I would still be working on a successful TV show at 78, I would have said you were crazy," Fonda told the room. "Television is a great platform for older women, more forgiving in age than movies are."
"You set a bar for yourself and you don't want to limbo," Kohan said of 'Orange,' which she strives to reinvent in order to keep relevant. "I've never met a rule I didn't want to break."
"She writes with balls!" Prepon said of her Kohan. "When Taylor and I have scenes that are intimate Jenji always says it's not going to be gratuitous," she said. "The writing is just awesome and we go there!"
"It was so character-driven, so performance-driven. We always thought about it as a superhero genre second and a drama first," Ritter said of Melissa Rosenberg's atypical storytelling for Jessica Jones.
Orange is the New Black is the next show to make its return, with season 4 debuting on June 17.
Source: Variety