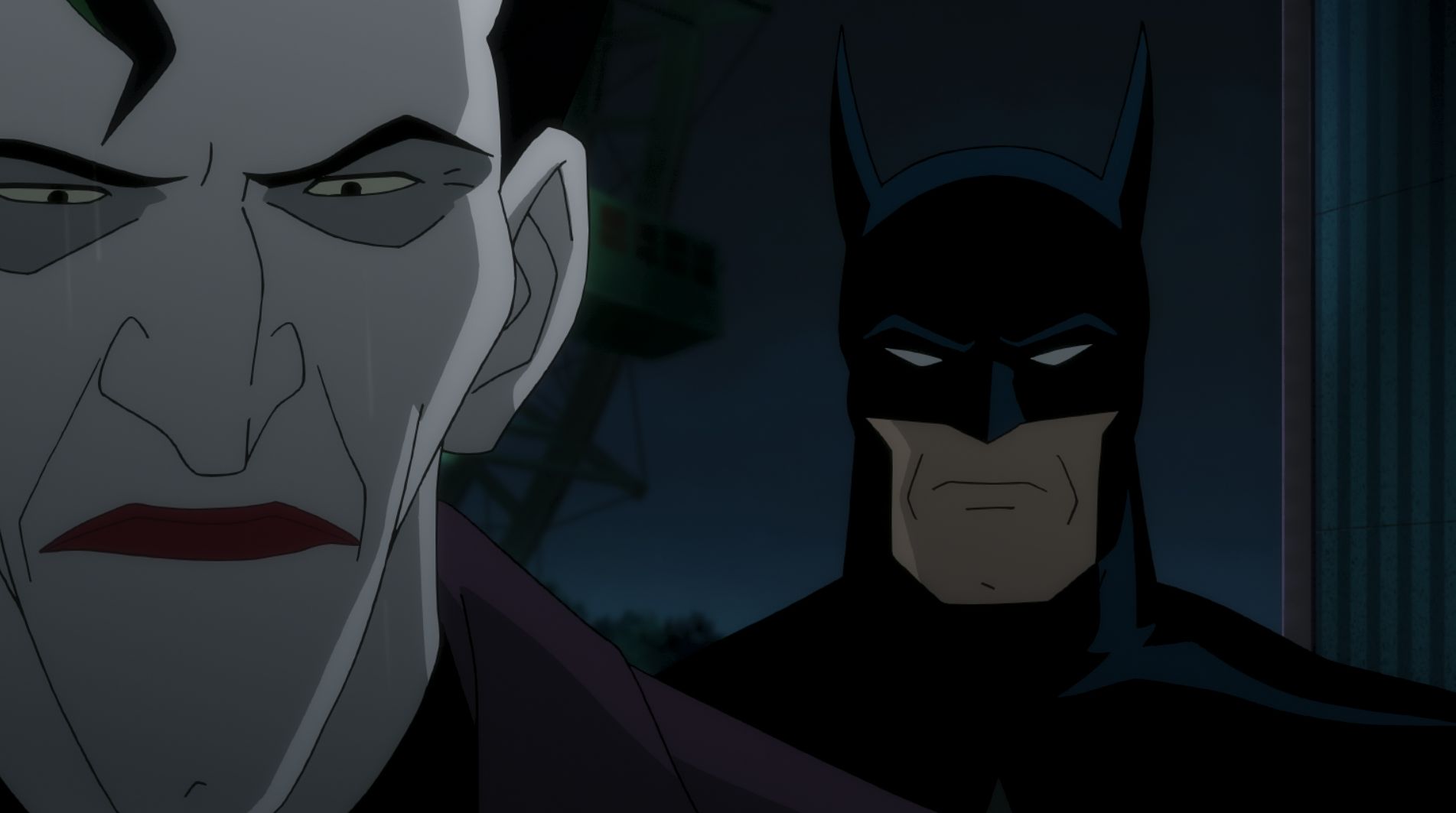 New Details Emerge for 'Batman: The Killing Joke' Comic-Con World Premiere

HaydnSpurrell While it isn't new that Batman: The Killing Joke will be making its world premiere at San Diego Comic-Con, some new details have been brought forward thanks to Warner Bros. Home Entertainment.
The showing will take place in Ballroom 20 on Friday, July 22nd at 9PM local time, and following that will be showings of DC Super Hero Girls: Hero of the Year, Scooby Doo/WWE Superstars movies, and Batman Unlimited: Mechs vs. Mutants.
Official details for Batman: The Killing Joke's world premiere are as follows:
9:00-11:30pm World Premiere of Batman: The Killing Joke – Delve into the demented history of the Dark Knight's arch nemesis – The Joker – as he sets out to prove insanity is only a horrifying moment away for anyone in the latest DC Universe Original Movie, Batman: The Killing Joke. Based on one of the best-selling graphic novels of all time, this R-rated, feature-length animated film brings together some of the key creative team behind Batman: The Animated Series with executive producer Bruce Timm (Justice League: Gods & Monsters) at the helm and Kevin Conroy (Justice League) and Mark Hamill (Star Wars franchise) returning to their seminal roles as Batman and The Joker, respectively. Hear how the landmark graphic novel transitioned to animated thriller, then witness the World Premiere of this highly-anticipated film. Panelists include Tara Strong (Teen Titans; Batman: Arkham games) as Barbara Gordon/Batgirl and Ray Wise (Twin Peaks, RoboCop) as Commissioner James Gordon, as well as director Sam Liu (Batman: Year One, All-Star Superman) and Harvey and Eisner Award-winning writer Brian Azzarello (100 Bullets, Batman: Broken City). Produced by Warner Bros. Animation and DC Entertainment, Batman: The Killing Joke arrives from Warner Bros. Home Entertainment July 26, 2016 on Digital HD and August 2, 2016 on Blu-Ray™ Deluxe Edition, Blu-Ray™ Combo Pack and DVD.
Source: Collider