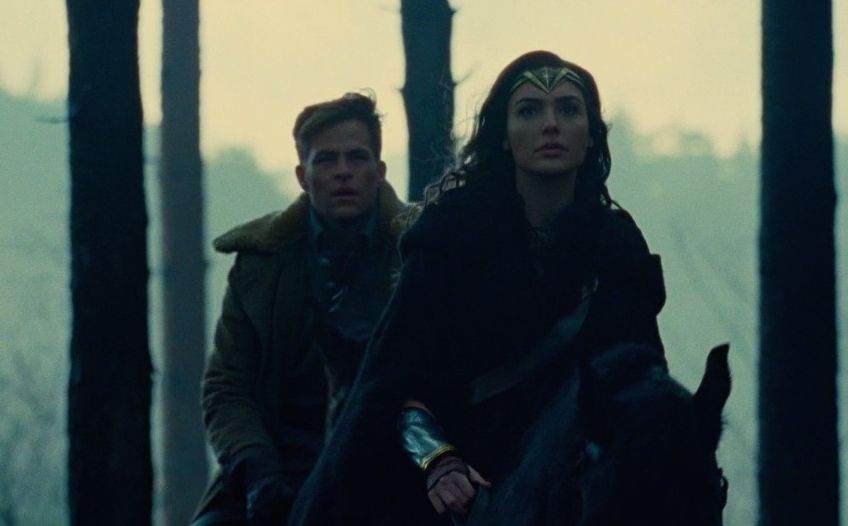 New Reports Reveal Geoff Johns Co-Wrote 'Wonder Woman'; Official Synopsis Released

HaydnSpurrell Jason Fuchs has been on the record as the sole writer behind next year's Wonder Woman solo adventure, but new reports indicate that his name will not be included in the credits. The first synopsis for the film reveals that DC comics creative head Geoff Johns co-wrote the picture with Allan Heinberg.
The first official synopsis reads as such: "Wonder Woman" hits movie theaters around the world next summer when Gal Gadot returns as the title character in the epic action adventure from director Patty Jenkins. Before she was Wonder Woman, she was Diana, princess of the Amazons, trained to be an unconquerable warrior. Raised on a sheltered island paradise, when an American pilot crashes on their shores and tells of a massive conflict raging in the outside world, Diana leaves her home, convinced she can stop the threat. Fighting alongside man in a war to end all wars, Diana will discover her full powers…and her true destiny.
Heinberg has exclusively written for television prior to this, on shows such as The O.C. and Grey's Anatomy, though he has some experience with the Wonder Woman character in comics.
The news is interesting to say the least, and we look forward to hearing a bit more fleshed out regarding the report.
Source: BatmanNews