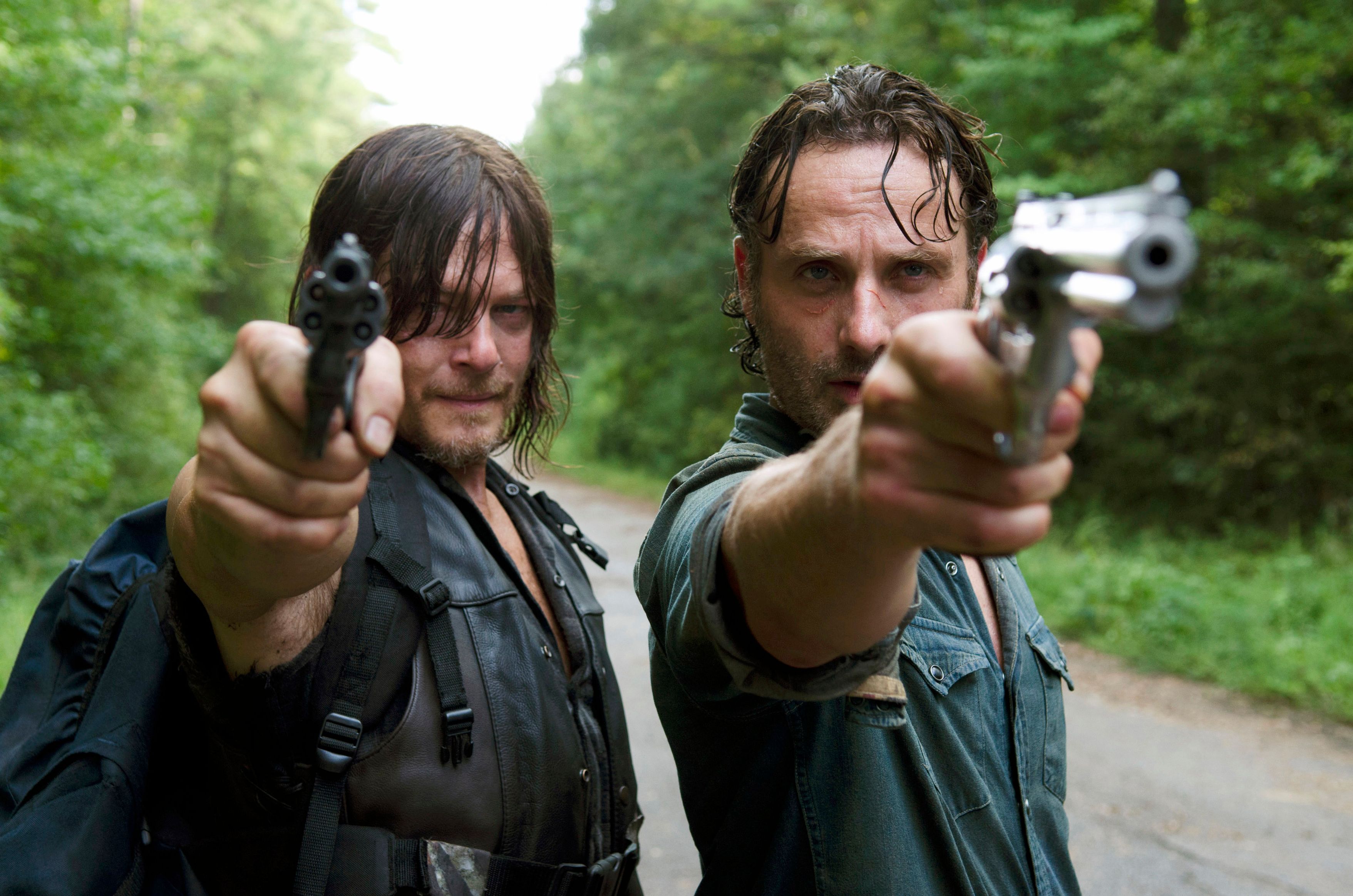 Norman Reedus Confirms that 'The Walking Dead' Fans Should be Concerned for Daryl

HaydnSpurrell Last night's episode of The Walking Dead left fan-favourite Daryl Dixon with a bullet wound, closed out with Dwight (Austin Amelio) reassuring him that he'll be alright. That's not really a lot of reassurance for fans, though.
Actor Norman Reedus spoke to THR in the aftermath of the episode, which paved the way for Negan's (Jeffrey Dean Morgan) arrival in the finale. "You don't know where he shoots him but that definitely is his blood right there. Dwight knows if Daryl spins around, he's not spinning around to say something; he's spinning around to attack.
"Dwight knows if Daryl's turning around Daryl is going to end him. But that's definitely Daryl's blood." Answering the question of what his reaction to his character's death might be, the actor laughs and says "I don't think I'm ever going to be happy with that decision ever."
"Like every character on this show, there's always more story to tell. We really in the last two, maybe three years paid attention to some of the characters more than others - and some of the characters haven't had much screen time at all. I can't say that I would be happy. I can't say that I would not understand but you see what happens and he does get shot. It's his blood that's on the camera."
To really send fear through the diehards, Reedus warns that "You should be very worried about Daryl... we're really good at throwing you for a loop." The actor has nothing but praise for what he believes is the "best episode we've ever shot on this show."
Source: Collider