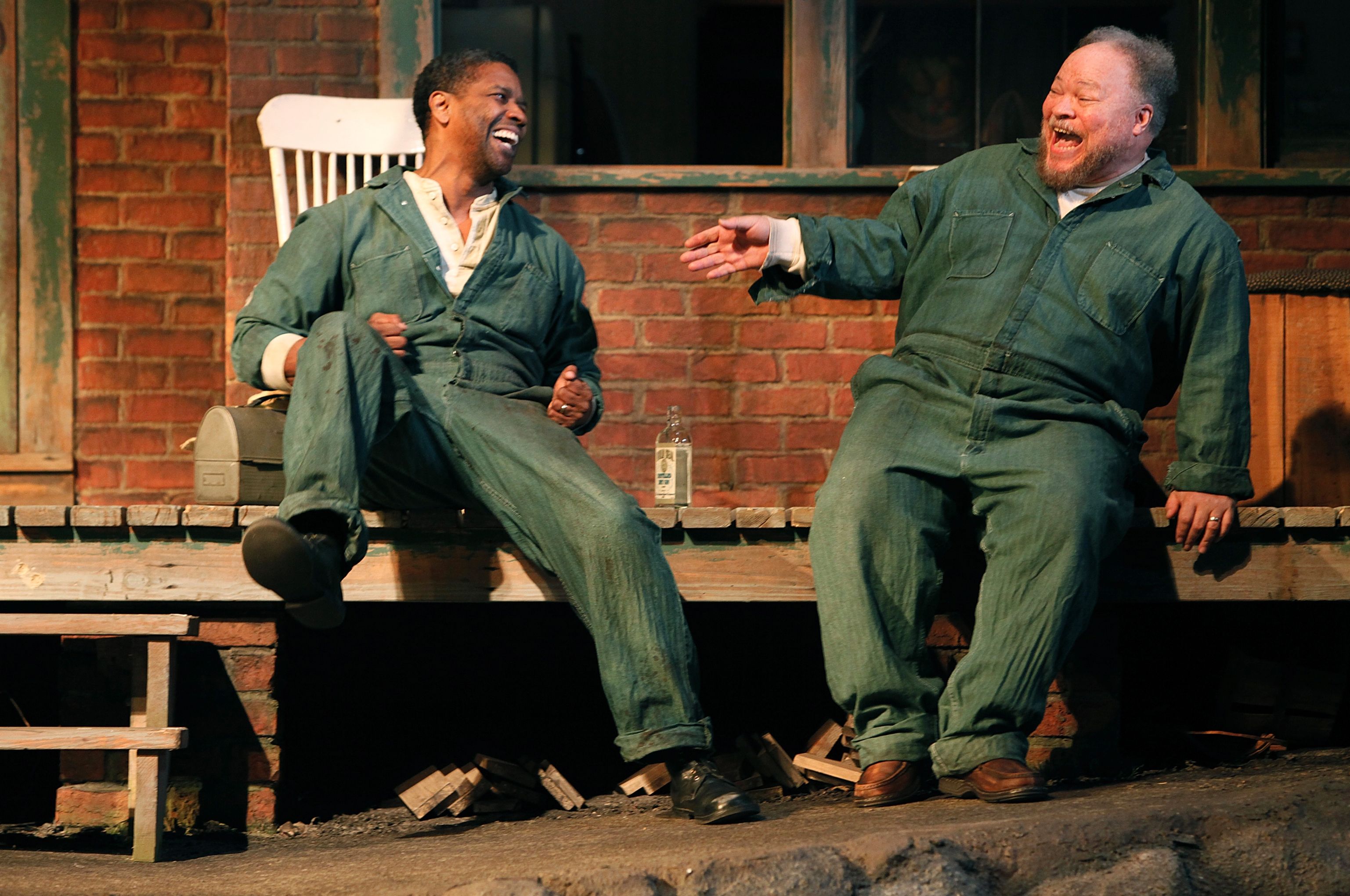 Not Quite a Homerun, but close

JalenAnderson Fences is the adaptation of the August Wilson play of the same name, and Denzel Washington's 3rd film as a director-actor (after Atwone Fisher and The Great Debaters).
It tells the story of Troy Maxson (Washington), a former baseball player living with is wife (Viola Davis) and his son. Maxson is bitter that he had to compromise his dreams and become a garbage man to provide for his family. The story is family drama, about the Maxsons interacting with each other in the 1950's Pittsburgh backdrop. All of Wilson's work (The Pittsburg Cycle) is about the aspects, both comedic and tragic, of the African-American life in the US. Denzel was probably the only person who could and would adapt his work, and give it justice for what it is (the only other person to come to mind is Burnett, but that's another story).
Your enjoyment of the movie depends almost entirely on whether you enjoy things written for the stage. Washington as a director is perfect since as an actor he knows how to construct a scene to let the actors shine. Don't go expecting any amazing cinematography, editing, or anything like that. What you have is shot reverse shot, two shots, close up, mediums; basically a film presented in a way simply to let the actors do what they do best with Wilson's work.
And as just that, the film shines. Washington and Davis command every scene that they're in. I'd be surprised if they don't both get Oscar nods (but you know how the Academy is). The film itself is definitely Oscar bait, but it's good Oscar bait, and that's really all you can ask for.