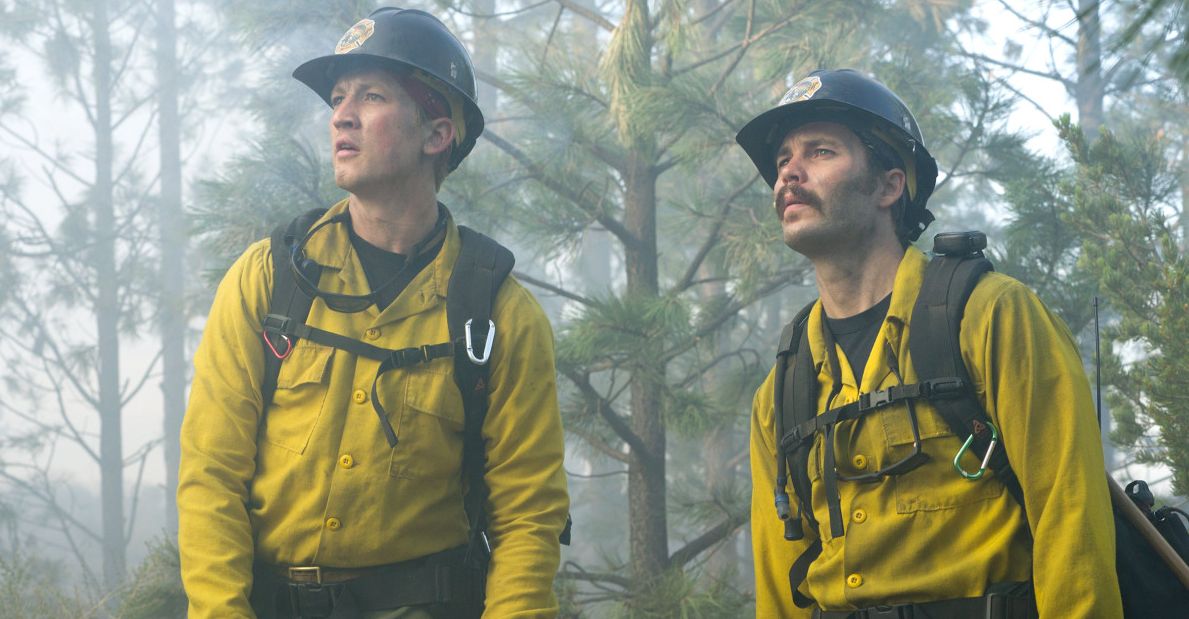 Only the Brave (2017)

BlairwolffNoah If you been paying attention to recent news sadly, Calfornia wildfires are alive and well. It's an ongoing issue that seems to be only worse and obviously isn't good for California as a whole. It was only time Hollywood would make something off of it. That said, Only the Brave is a great film though showing respect and honors what great sacrifice firefighter do in forest fires. What a treat of film this is.
Based on true events and following a group called "Granite Mountain Hotshots" in Arizona, Only the Brave follows a group of elite firefighters battling fires in the desert and the famous fire in Yarnell, Arizona in 2013.
It has a big cast of characters but it's a film mostly following firefighter Brendan McDonough (Miles Teller) and Granite Mountain superintendent Eric Marsh (Josh Brolin) and really in some ways, Only the Brave is a character study of both of them. Brendan McDonough is a rebel with drugs and alcohol with a kid on the way who finds the fire department on a limb. We watch him be the guy who struggles mightily with the job and by the end, he's our hero. Miles Teller plays it in that's a way that's fun, rootable and he's gives the character many layers. As for Brolin, he's a gritty character and has his own demons. Along the way, he's trying to save his marriage with his wife Amanda Marsh (Jennifer Connelly). Like Teller, they can both be easy characters to root for and you want them to succeed as a couple. In supporting role, Taylor Kitsch gives likely his best role to date as a firefighter Chris MacKenzie. A group of characters that really captures the grind of being a firefighter and a lot of ways the way of life also.
Unlike any other films before, Only the Brave next does a good job exploring wilderness and wildfires; a side of being a firefighter we don't see in the film world. From how to possibly survive a forest fire to the different aspects and basically the science of a forest fire, it's an interesting watch no matter how depressing it can get. Talking that all in, it's a film that knows how to make fire scenes seem real and realistic. A film that puts you in for the experience and makes you part of the frightening fire scenes.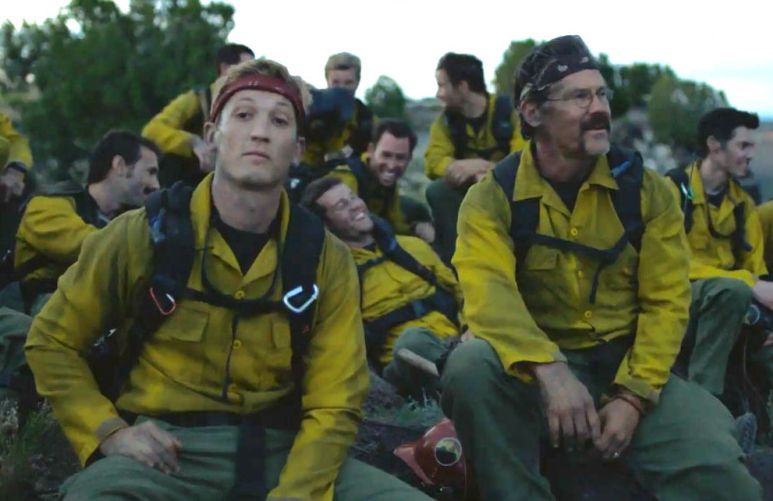 It's has a similar feel to something like Backdraft (1991) or any fire film for that matter but this film is among the most original of them. A powerful film that pulls you in multiple ways. Again, and seems like most this year, it's a film that won't connect to the main audience because it's a subject matter that is very sensitive. It's about as sad as it comes but a story worth the time.Only the Brave is a brave story that needs to be told.