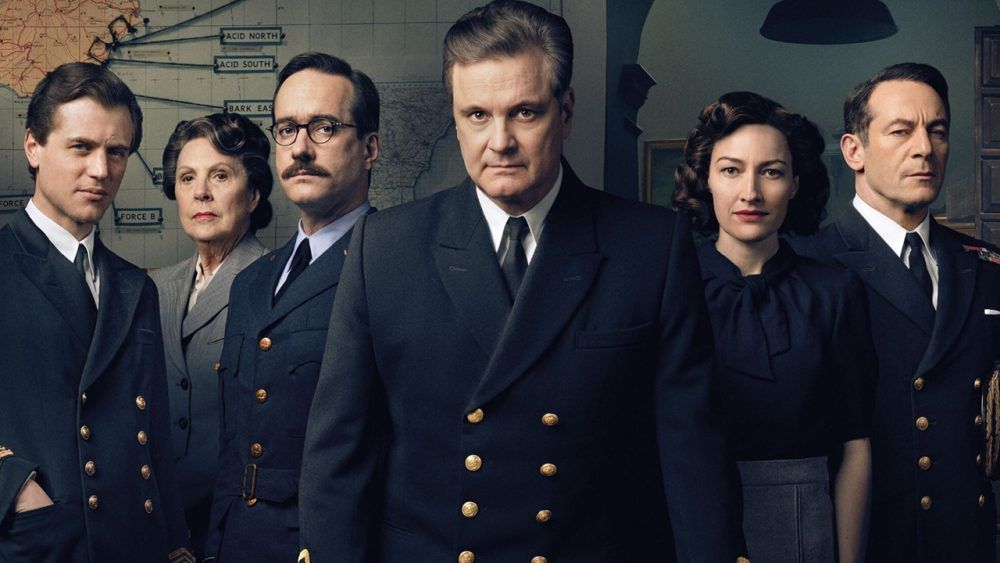 'Operation Mincemeat' Review

LightsCameraJackson Critic "Operation Mincemeat" is the Britain-based, true story, WWII drama of the 1943 secret operation to pull-off a massive Allied invasion of occupied Sicily. Or, as Colin Firth's Naval officer Ewen Montagu says, "We're going to play a humiliating trick on Hitler."
Firth headlines the year's best ensemble cast to date. Montagu teams with fellow officer Charles Cholmondeley (Matthew Macfayden), to design and execute the scheme, but neither fully trusts the other. Jason Isaacs follows-up his brilliant work in "Mass" with an equally powerful performance as Admiral John Godfrey, who's got Churchill to answer to if the plan goes sour. Kelly Macdonald's Jean Leslie is at the heart of this story. She's an outsider who convinces the military brass that she'd be perfect for this secret mission, unaware of how important a role she'd actually play and the effect it would have on her.
The supporting cast is led by Penelope Wilton — quite good as Hester Leggett, who's at the center of a subplot involving Montagu's wife. And Johnny Flynn goes from playing Albert Einstein and David Bowie to another icon — Ian Fleming (yes, that Ian Fleming). There are a handful of nifty moments that foreshadow Fleming's post-war triumph — the creation of the world's most famous secret agent: James Bond.
Michelle Ashford's cracking screenplay, based on Ben Macintyre's book, has all the elements of a 007  thriller. It's complex but not overly complicated, with solid twists nicely spread-out over the two hours. The pacing slows a bit in the second half, but you never become uninterested. Especially when characters have such great dialogue gems, like Macfayden stating, "Your imaginings often surpass what is real."
Director John Madden, best known for 1998's "Shakespeare in Love" and the more recent "Best Exotic Marigold Hotel" films, allows his actors to shine while perfectly capturing the atmosphere of time and place — from the intensity of spy room scenes to the swanky ambiance of a local nightclub.
For older audiences, fans of the cast, and those who love polished, old-fashioned WWII/espionage sagas, "Operation Mincemeat" is a must-Netflix-watch.