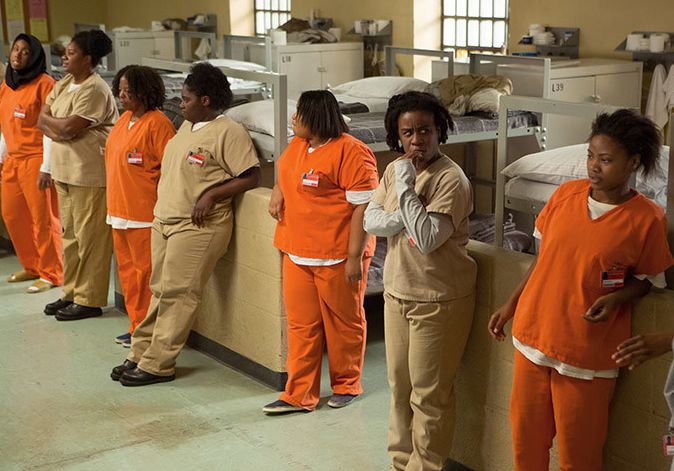 'Orange is the New Black' Cast Look Back on Season 3

HaydnSpurrell The Paley Center for Media hosted Orange is the New Black stars Taylor Schilling, Natasha Lyonne, Kate Mulgrew, Taryn Manning, and Michael Harney on Thursday, during which they reflected on season 3.
As a panty entrepeneur, Piper may well continue on with her venture. "I think that Piper took that dynamic and enjoyed it, so I think it continues on," said Schilling.
"I love it when letting go of all preconceptions and all ideas for the actor and for the characters as to what may or may not happen. It's exciting to have such a turn like the one this season," she added. "The stories that Jenji and team give me are such concrete ways to externalize what's happening inside her."
"For me it was really difficult. I have a transgender sister and I've always been a supporter, an ally of the LGBT community, and more so because of what's happening," Selenis Leyva said, referring to her character's trans-phobic outburst towards Sophia Burset (played by transgender actress Laverne Cox) during the season.
"There's not a day that goes by that I don't fear for my sister. The fact that Jenji and her team were able to write the character of Sophia so beautifully says a lot about the care that these women put into these storylines. It started a lot of conversations, which is also beautiful," she added.
"It's heavenly to go on set and it be about the art. I'm obsessed with all of the people on the show and each one of them makes me want to be better," said Leyva.
The new season premieres June 17 on Netflix.
Source: Variety