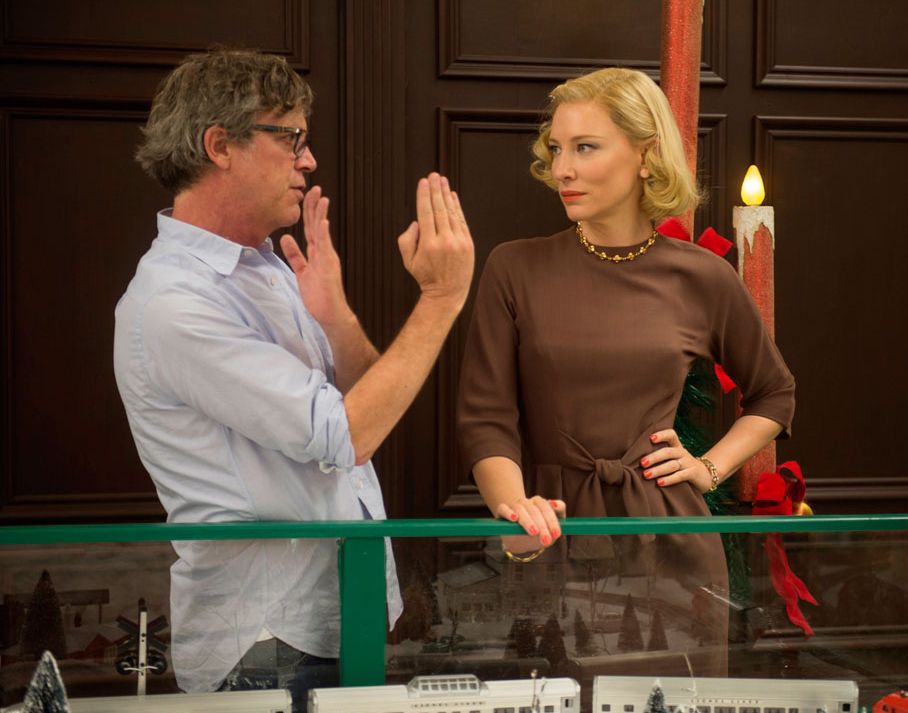 Oscars: Cate Blanchett Finds Lack of Best Director, Picture Nominations for 'Carol' "Bewildering"

HaydnSpurrell Carol landed six Oscar nominations for the upcoming awards ceremony, including Best Actress, Best Supporting Actress, Best Cinematography, Best Adapted Screenplay. But the film fell short on a Directing and Best Picture nod.
Speaking with Vogue, star and nominee Cate Blanchett chimed in on the diversity issue, this time in relation to her lesbian romantic drama. "I think every year it's important to remember: A healthy Academy, a healthy industry, is a diverse industry.
"A monochromatic industry is never creative. I think what [also] needs to be remembered ever year - because it doesn't seem to shift ever - is where are the female directors? Where are the women Best Actors who are in movies made for more than a wing and a prayer. Let's get to first base on that one. Somebody!"
Blanchett feels that conservatism is etched into the Academy's bloodstream. "I hazard a guess that there are many Academy members who didn't even see films like 'Carol' who said, 'Aww, this is just a film about two women who fall in love: I don't know if that's going to appeal to me.'
"I think it's important to be open-minded. On Todd Haynes, who she describes as having directed "an extraordinary film," Blanchett is bewildered that he was not recognised for his film, which "resonated with critics and audiences."
There's not really a right answer to come from any of this, considering an argument for or against is almost taboo these days. Some of Blanchett's comments are assumptive, but it doesn't make them wrong, and she makes a number of valid points. Let's hope that she or Rooney Mara at least take away a much deserved prize for their work in the period film.
Source: Indiewire