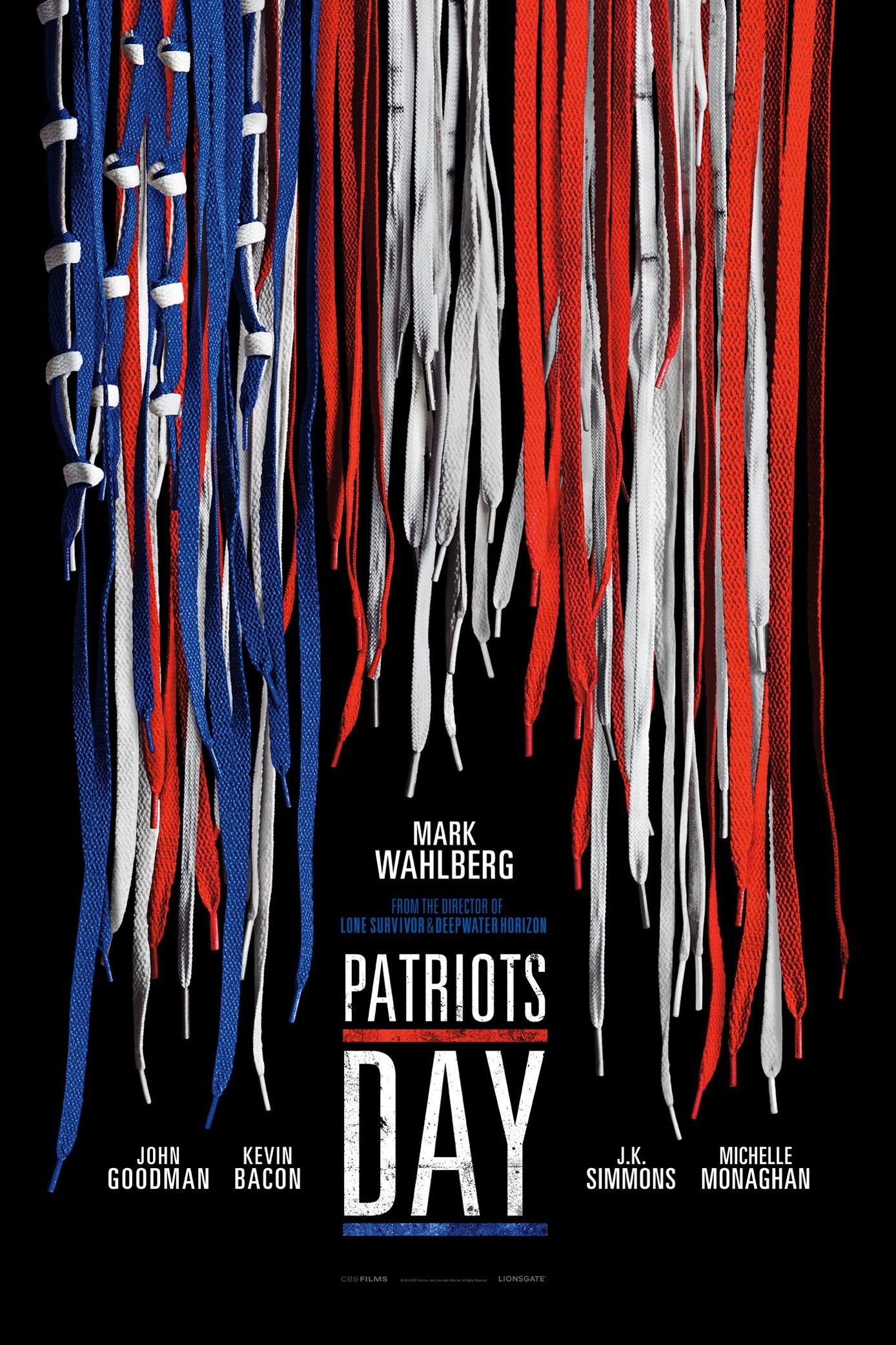 "Patriots Day" Review

LightsCameraJackson Critic Less than three months after the release of their collaboration on the disaster aboard the "Deepwater Horizon", director Peter Berg and star Mark Wahlberg's depiction of the 2013 Boston Marathon bombing - "Patriots Day" - is set to hit theaters. While not the emotional gut-wrencher I was expecting, this is a quality manhunt/investigation drama that specifically honors the brave police officers and citizens of this very "Strong" city.
"Patriots Day" is an ensemble piece, with the story divided into chunks, focussing on different characters at different times leading-up to the bombing and through the manhunt that followed. Wahlberg's Sgt. Tommy Saunders is a compilation of several Boston police officers who were directly involved. He's stationed at the Finish Line on the fateful day of April 15, 2013. The narrative is presented mostly through his eyes.
Recreating the two explosions and the chaos that resulted - in the exact locations where they occurred just a few years earlier - must have been tough for Berg and everyone involved in the movie. These are some of the most impressive scenes of "Patriots Day". Another highlight comes later, when the FBI arrives on the scene, and Saunders is asked to help visualize the path the bombers may have taken to get to their locations. Wahlberg, John Goodman (as Boston Police Commissioner Ed Davis) and Kevin Bacon (as FBI head Richard DesLauriers) all shine.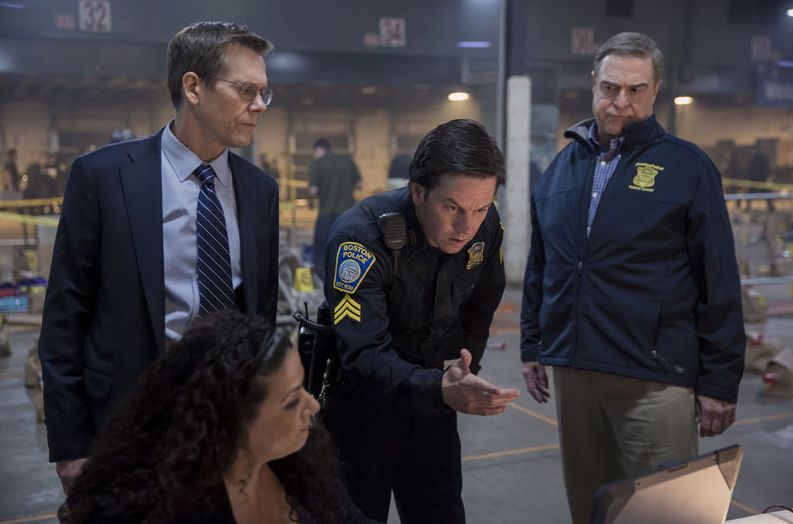 The supporting cast also includes Michelle Monaghan as Saunders's wife and J.K. Simmons as local Sgt. Jeffrey Pugliese. Berg devotes a great deal of time on the two bombers, the Tsarnaev brothers, creating fictitious background stories compete with dialogue that's often a bit unbelievable. It would have been wrong to tell this story without some attention given to the villains, but Berg overdoes it.
Media coverage of the event is restrained, the violence is not. "Patriots Day" doesn't shy away from the bloodshed and gruesome injuries. Berg places you right in the middle of the action - both physical and psychological. For those who were there, or in some way personally affected by the events of that day, this will be a tough watch.
While the complete opposite of "Deepwater" (which was slow, heavy-handed and forceful), I still wish that beyond the "Sully"-esque ending, "Patriots Day" had something fresh to say or new, interesting facts to reveal about the Boston Marathon bombing that we didn't already know. Instead, what we get is a straightforward dramatization (along with the understood Hollywood fictionalization) of a recent famous news event. It's a commendable job, but I can't help feeling that everyone who was part of this actual tragedy deserved more.