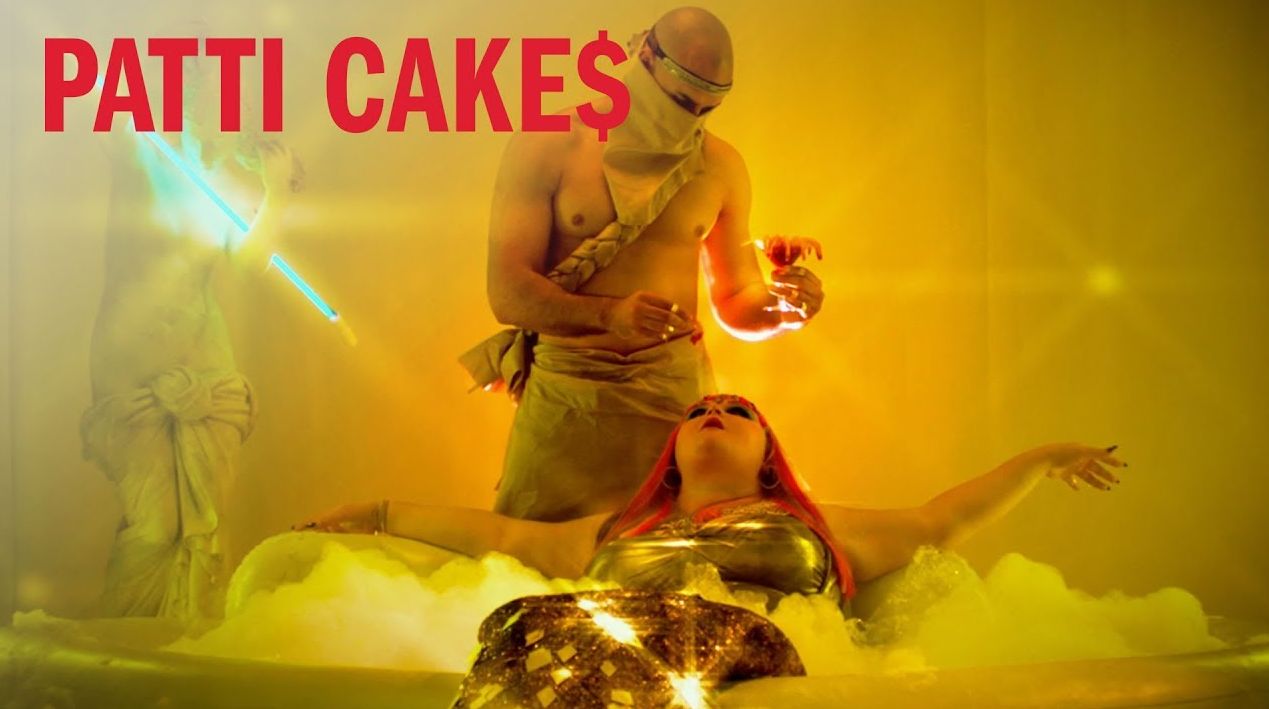 "Patti Cake$" Review

LightsCameraJackson Critic "Patti Cake$" is a combination of "Rocky", "Cinderella" and "8 Mile". Writer/director Geremy Jasper is counting on audiences losing themselves in the underdog story of a New Jersey girl and her dreams of becoming a famous rap artist, ignoring the film's many flaws along the way.
And you know what? Thanks to Danielle Macdonald's stunning, breakthrough lead performance, Jasper might get his wish. Macdonald plays 23 year-old Patricia. She still lives at home with her mother Barb (Bridget Everett) and elderly Nana (Cathy Moriarty). Patti bartends to help pay the bills, but survives, day to day, on the fantasy that someday soon she'll become a very famous and very rich rap star.Barb was a singer when she was young. She claims her rock band was "this close" to getting signed by a record company. But that dream was shattered when she became pregnant with Patti. This is something she's never forgiven herself or her daughter for.
Patti definitely got her mother's musical genes. She can drop some sweet beats on the spot. A friend tells her at one point that she has "more talent in one finger than the rest of the people in town combined".However, plenty of obstacles stand in Patti's way: her family's financial situation (Nana's medical bills are piling-up), her weight (she's had the nickname "Dumbo" since middle school) and the fact that she's a woman and she's white - trying to break into a genre traditionally dominated by black men. Her mom criticizes her for choosing music that, from her viewpoint, doesn't correlate with the color of her skin. This mother-daughter relationship is pretty "rocky".
But Patti has a small support group and, against all odds, they produce a rap CD. Maybe... just maybe... her dreams of superstardom will come true."Patti Cake$" starts out edgy, with an authentic New Jersey strip mall suburbia vibe. There's a nice rap-off scene at a corner gas station parking lot between Patti and the reigning neighborhood champ. And when Patti recruits a devil-worshipping, anti-Christ rocker to join the group, the possibilities are wide open.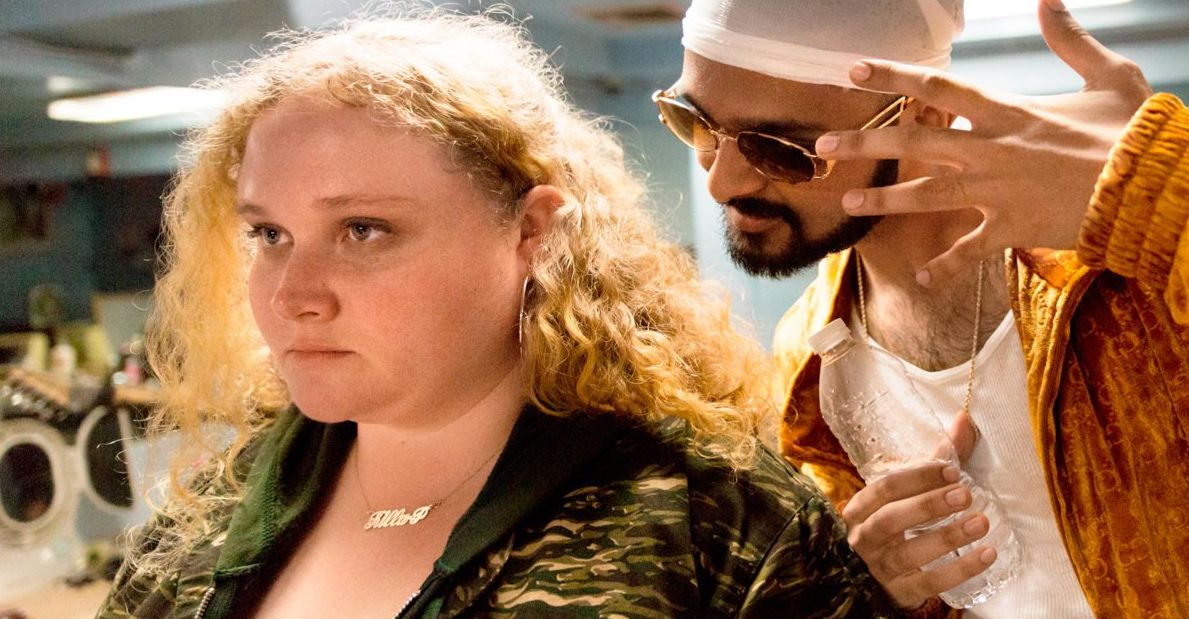 But it's at this point, sadly, that "Patti Cake$" loses its grittiness. When Nana starts spitting rhythms from her wheelchair it becomes clear that we're in for conventional (and a little corny) the rest of the way. Jasper takes the Stallone/Balboa formula, adapts it into a modern-day setting, spins it on a turntable a bit, and executes it... just well enough. There's nothing in this script that's groundbreaking or surprising. In fact, too often you can see scenes coming from "8 miles" away, including a few coincidences that are way too unbelieveable.
It's MacDonald who keeps you locked-in. She and the rest of the cast are quite convincing. Yes, we've seen this all before, but not in this setting with these characters. Jasper wrote the film's key original songs and there are plenty of them, all with an infectious, authentic pulse. Accompanied by flashy visuals and editing tricks, the music in "Patti Cake$" at times overwhelms the narrative, providing a distraction from the film's problems.
And, for the most part, it works. We stay connected to Patricia (aka Patti Cakes, aka Killa P - and a few other names) and root for her to get her shot. Maybe, against all odds, she can go the distance with Clubber Lang. "Yo, Patti Cake$!".