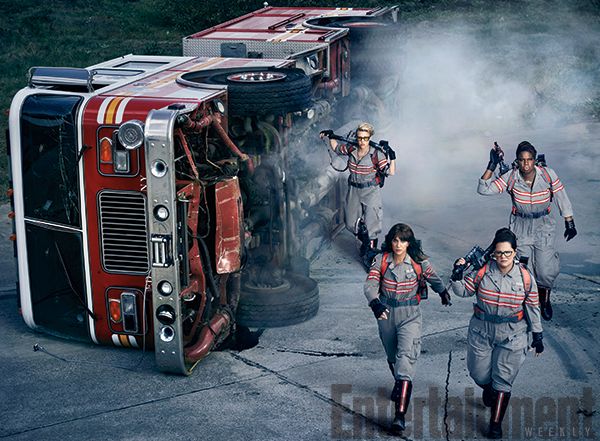 Paul Feig: Ghostbusters Extended Cut Will Be On Blu-Ray.

NadiaA71 Ghostbusters director Paul Feig, in an interview recently revealed that the film's extended version is ready to go for the home video release. Apparently there is quite a large amount of footage that had to be edited for the 116 minutes theatrical release.

"The editor's first cut was 4 hours and 15 minutes, and I trimmed that down to a slim 3 and a half hours" said Feig in the Colider interview. "We generated a lot of stuff and I always wanna have all the underpinnings of a big, emotional story, and because of that it just added a lot of extra scenes that as you're going through, you know you have to make a lot of choice because I knew I had to bring it down to under two hours"
According to Feig, the extended version will have an additional 15 minutes footage, "but I will also include a lot of the deleted scenes and extra materials in the DVD"
Feig also stated that the additional material will not have rough VFX.

"It's actually some stuff that we finished in the VFX on just because we wanted to have this nice-looking extended cut too, so it was very kind of the studio to let us finish all of that"
Ghostbusters is set to open in theaters on July 15.
src: collider