'Phantom Thread' Review

LightsCameraJackson Critic Three-time Best Actor Oscar winner Daniel Day-Lewis has said "Phantom Thread" will be his final film. If that's true, this is quite a way to go out. His performance as '50s London fashion designer Reynolds Woodcock isn't as monumental as his Abraham Lincoln portrayal in 2012's "Lincoln". But once again, Day-Lewis immerses himself completely into this role, presenting us with a rich and fascinating character.
"Phantom Thread" is Day-Lewis' second collaboration with writer/director Paul Thomas Anderson. Their first - 2007's "There Will Be Blood" - reignited the popularity of milkshakes. A different food item plays a small, but ultimately, key role this time around.
"Phantom Thread" centers around Woodcock, who's obsessed with his work and is highly demanding of all those who work for him. Describing him as stressed and intense would be an understatement. Only his sister Cyril (played by Lesley Manville) knows him well enough to deal with his idiosyncrasies, and put him in his place when needed.
Woodcock regularly recruits young, attractive women to be his models. He normally uses them and then throws them away. However, his latest, a young waitress named Alma (Vicky Krieps), isn't like the others. Their extremely complicated relationship will change Woodcock is ways he never sees coming.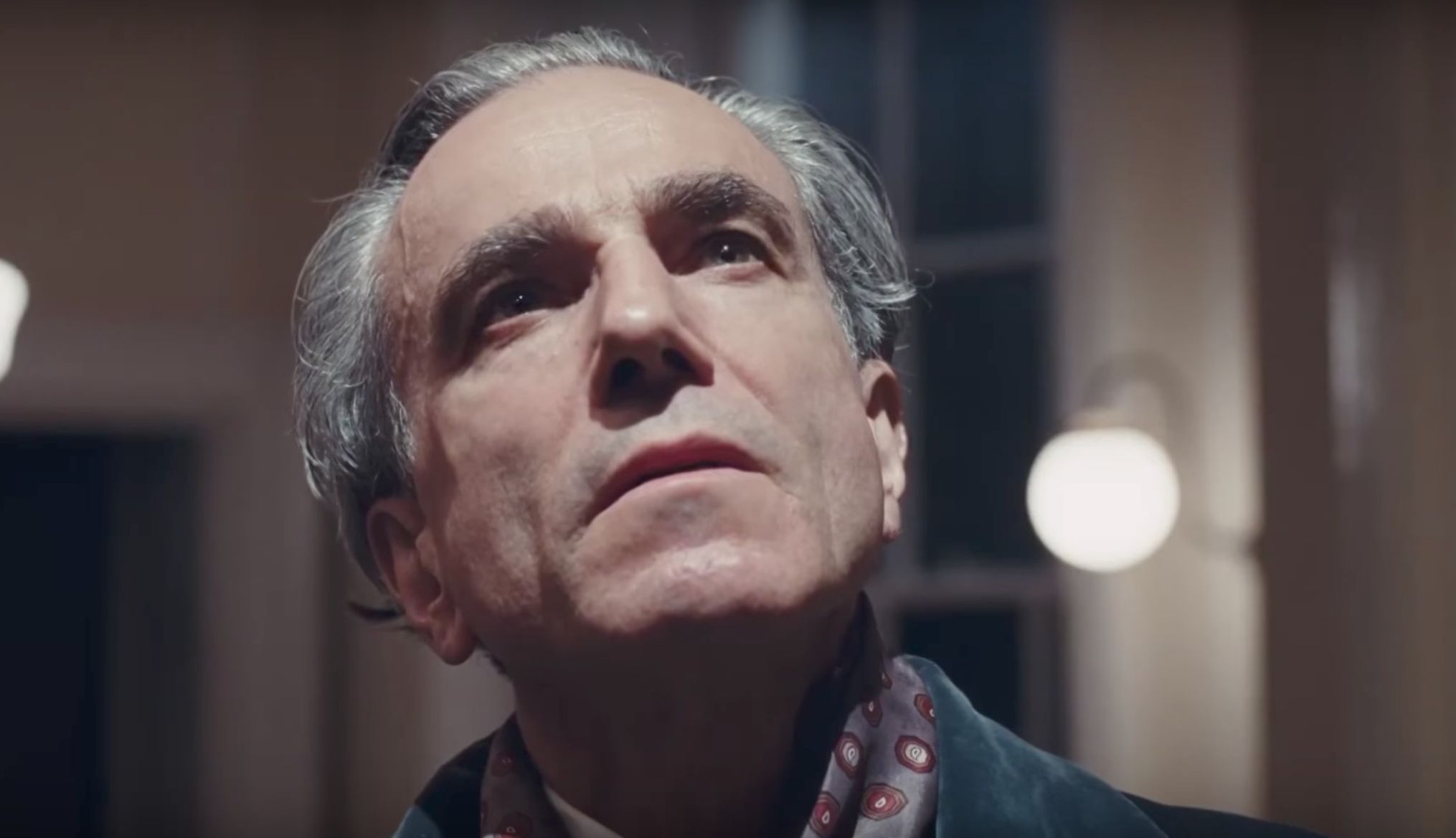 The first half of "Phantom Thread" is largely a drama about the high-end fashion industry of the time, and is filled with numerous showcase opportunities for Day-Lewis. It would be great to see his always moody, often vicious Woodcock go toe-to-toe with Meryl Streep's "Devil Wears Prada" fashion boss from hell, Miranda Priestly. From his first scene onward, Day-Lewis just feels like he's an iconic fashion designer. There's an undeniable aura around him. Woodcock is cold and heartless, but there's something consistently warm and inviting that somehow makes us like him.
Anderson's screenplay is rather straightforward, but it includes loads of biting dialogue and allows Day-Lewis to be a simply captivating villain. But, at about the halfway mark, the tone shifts and "Phantom Thread" becomes more of a romance drama…with some twists. Here's where Anderson's trademark quirkiness finally emerges, resulting in some unique turns that I'm still not sure exactly work.
However, through it all, there's Day-Lewis at the top of his game, and Manville and Krieps, who are both quite good. The costumes are gorgeous. Some of Anderson's shots are beautifully haunting. A fascinating and intense New Year's Eve sequence takes you in multiple directions simultaneously. And Jonny Greenwood's orchestral score is so effective I can't get it out of my head.
The popular fashion competition TV show "Project Runway" has popularized the phrase, "One day you're in, and the next day, you're out." Daniel Day-Lewis is about to voluntarily step out of the Hollywood spotlight, but he will leave behind an industry that was much better with him in it.