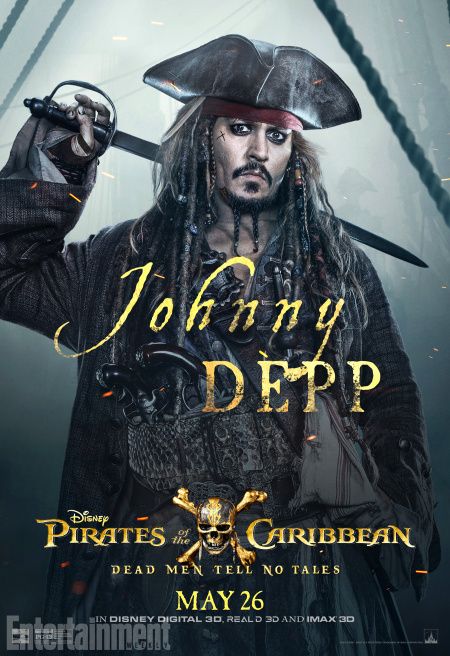 'Pirates of the Caribbean' Tracking For a $80 Million Opening Weekend

ZachPerilstein Disney Reporter Pirates of the Caribbean is looking at making $80 million this weekend in its North American debut.
This would be the lowest opening weekend since the original film, which made $40 million in its opening weekend but went onto make $305.4 million domestically and $654 million globally.
Franchises doing well at the box office is always a high concern. Just recently King Arthur: Legend of the Sword flopped at the box office. Alien: Covenant is not living up to early insider box office predictions either.
Pirates of the Caribbean: Dead Men Tell No Tales has a budget of $230 million. The first four films all together grossed $3.7 billion at the box office. The latest installment is directed by Joachim Ronning and Espen Sandberg. Johnny Depp stars alongside Javier Bardem, Brenton Thwaites, Kaya Scodelario, Kevin R. McNally, Golshifteh Farahani, David Wenham, Stephen Graham, Orlando Bloom, and Geoffrey Rush. With special appearances by Keira Knightley and Paul McCartney.
The film is currently being crushed on Rotten Tomatoes. Yet that doesn't always translate into a film being a flop.
Pirates of the Caribbean: Dead Men Tell No Tales sails into theaters May 26.
Source: THR