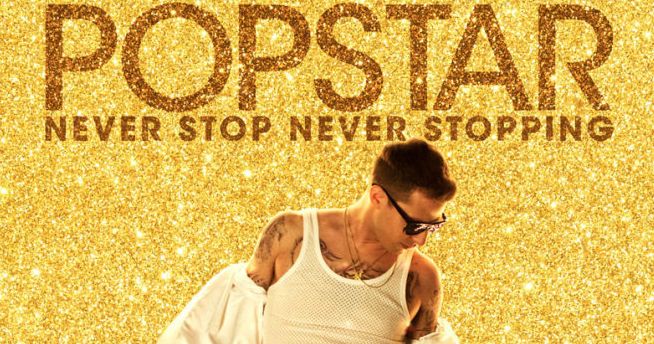 "Popstar: Never Stop Never Stopping" Review

LightsCameraJackson Critic "Popstar: Never Stop Never Stopping" comes from Andy Samberg and his Lonely Island team. They were a breakout hit on "Saturday Night Live", and now they've written, directed, produced and star in their first feature - a satirical spoof on the contemporary music culture.
And while there are some spot-on jabs at all kinds of aspects of the industry and the fame that comes with success, "Popstar" is amazingly tame. Sure, Samberg and his pals (and all the friends he includes in skits) get to use F-bombs, and other extremely profane and vulgar sexual and racial references here that they couldn't on SNL. But as far as making a legitimate, thought-provoking statement on what it means to be a superstar entertainer in the social-media obsessed, fluff-news-filled, 21st Century society in which they operate and we all live in, "Popstar" provides no unique point of view...and only some occasional laughs.
The focus of this 86-minute mock-umentary is the fictitious artist Conner4Real (played by Samberg). He was once a member of the boy band, The Style Boyz. But sudden success forced a break-up, and Conner's solo career shot him up to stardom thanks to breakout hit songs and an outlandish personality. Two dozen real-life celebrities have itty-bitty cameos in "Popstar", including Carrie Underwood, Mariah Carey, Simon Cowell, Nas and Questlove. Many are featured early on describing how The Style Boyz, and specifically Conner, influenced their own musical careers. These clips aren't as funny as you'd hope.
The crux of the "plot" centers around the highly-anticipated release of Conner's second solo album and preparations for his upcoming, global tour. We meet everyone on the singer's team - manager, publicist, crew, posse and even a personal chef who's played by a real-life popstar, who aspects of Samberg's Connor was clearly based on.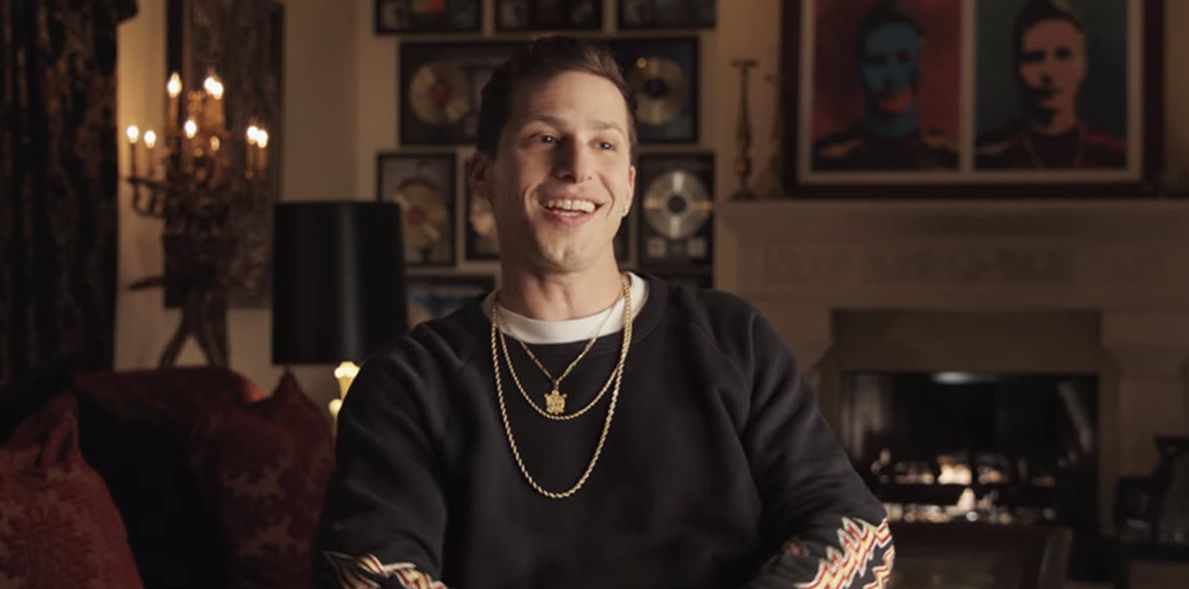 You can tell, as "Popstar" unfolds, that The Lonely Island trio didn't put much time or effort into crafting an actual story. This film has no arc. Instead, all their creative energy was devoted to comprising the lyrics of the dozen or so original songs Conner performs. The two best open and close the movie, featuring Adam Levine and Michael Bolton, respectively. Most of the others are disappointingly generic - straight out of the SNL playbook, only enhanced with profanity and tasteless sexual lyrics, which take no talent to write.
More than anything, what "Popstar" lacks is an edge. It's afraid to take a stand, instead gently poking fun at the subject matter, refusing to off anyone. The situations are mostly goofy, rarely sharp, and they go too far and on for too long, with pointless results (exceptions are scenes with Seal and Jimmy Fallon). And much of the dialogue lacks comedic bite. The most clever and memorable sequences in the entire film don't feature Sandberg on screen. They involve the genius casting of Will Arnett in a TV parody that include more wit and provide more laughs that the rest of the scenes in "Popstar" combined.
Overstuffed with material, and far from being as hysterical and innovative as it thinks it is, "Popstar" is slightly better than the average SNL skit, but that's not much of a complement.