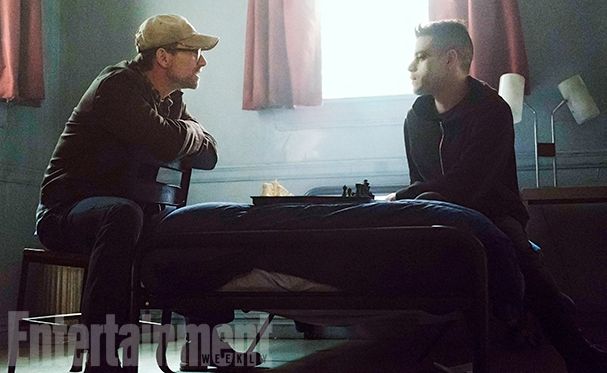 Prepare for More Mind Games in Season 2 of 'Mr. Robot'

HaydnSpurrell USA's out-of-nowhere hit is coming back for a second season, and creator Sam Esmail has been dropping a few teases for the upcoming return about what we might see going forward.
Recently, he revealed that the season will look further into themes of privacy and data encryption. "What's weird is we're really going into thematically talking a lot about encryption and privacy, and this whole thing with Apple and Tim Cook happened, which I actually think is a really important issue that we're really going to get into in the next ten years or so.
"It's not something that I think people really understand the nuances of, but it's going to be interesting public discourse about it, because it really brings up the idea of the rights to privac and do we have them, do we not?"
Esmail has now spoken with EW, speaking on a more personal level regarding Elliot's state of mind. Warning, spoilers from here.
"Now that Elliot is aware [of the truth about Mr. Robot], that has opened the door. We're literally externalizing Elliot's mentality and his inner conflict, Mr. Robot being the other half of Elliot. In the first season, because Elliot wasn't aware, there was a mystery about who Mr. Robot was and what his real motivations were.
"Now we know, so what does that mean? What does Elliot really want?... What you've got to understand is that when Mr. Robot and Elliot go at it, he's really going at it with himself. What I can say is that they're communicating, but it's almost under duress.
"Obviously, Elliot can't escape him, and Mr. Robot doesn't want to leave. It's a conflict, but it's actually more of an impasse that they somehow have to negotiate."
Source: Collider